Baked Potato Supper Saturday, December 11 at the AC/DC vs Platte-Geddes BBB/GBB Games Serving baked potatoes with toppings **Christmas Goodies Bake Sale** Free Will Donation for Bill and Lisa Millar Family Sponsored by the Platte-Geddes School Staff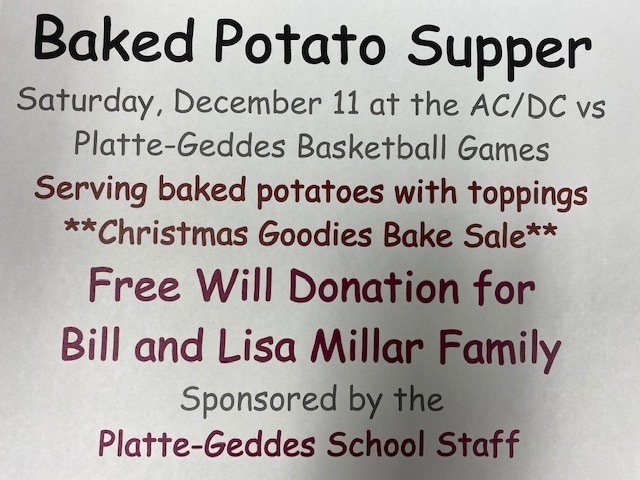 1/2 Day Kindergarten Friendship Feast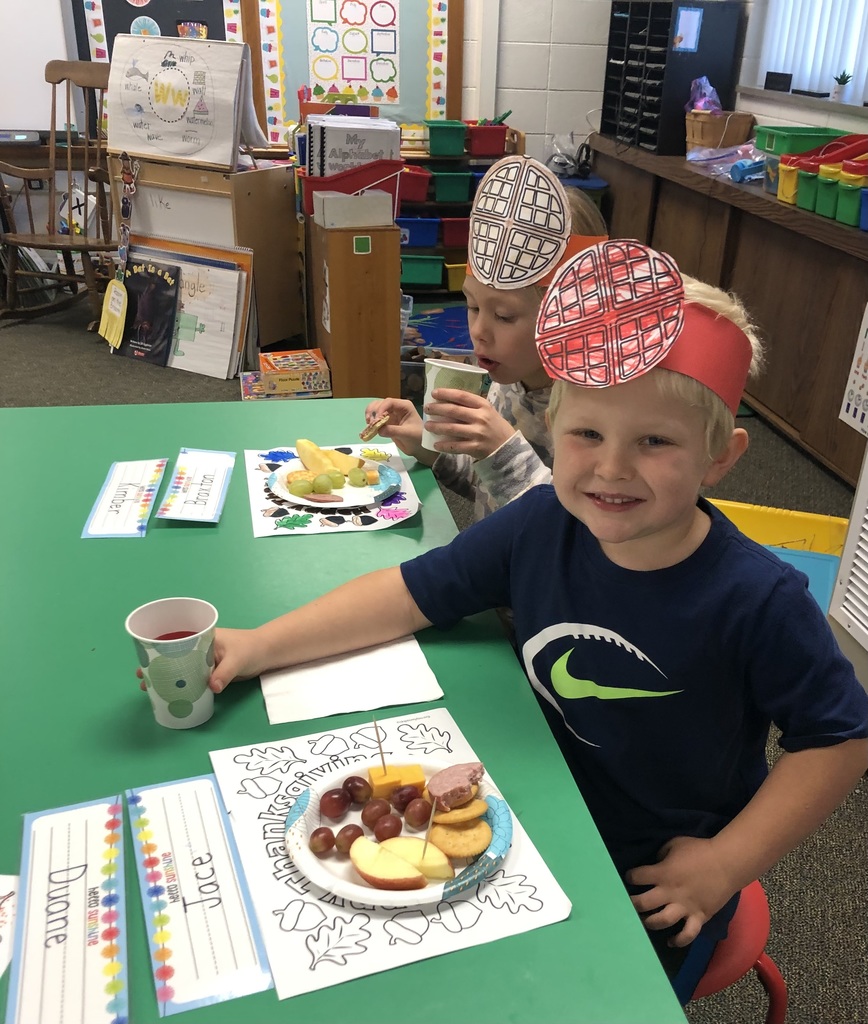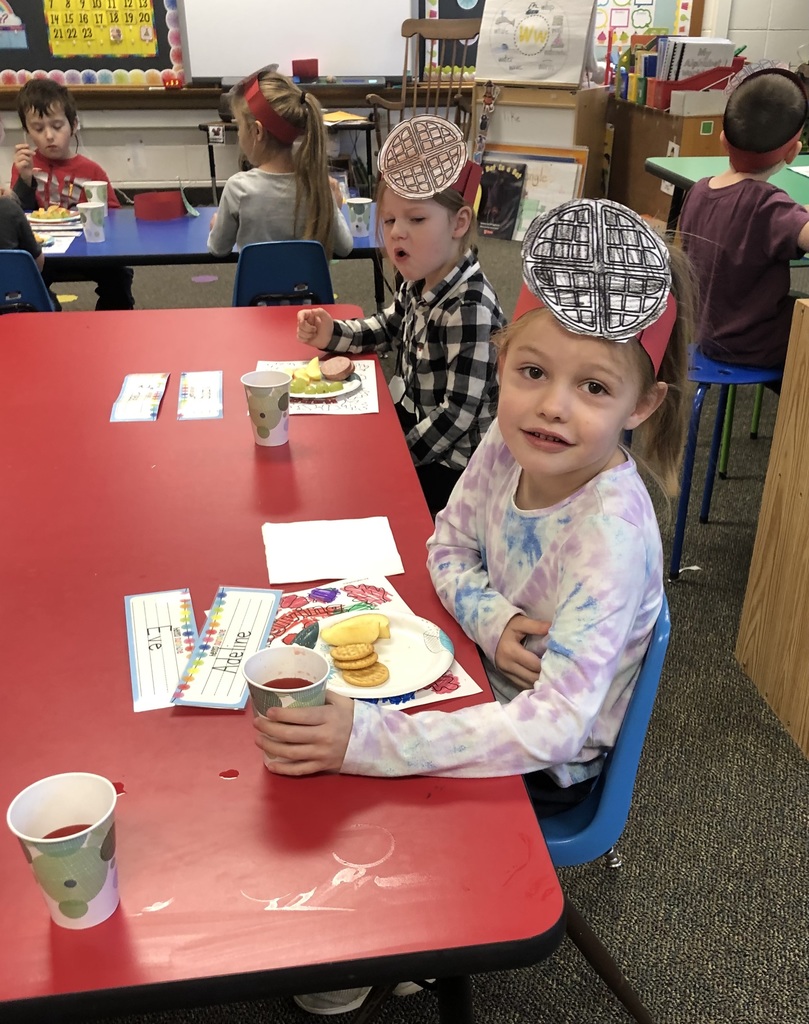 1/2 Day Kindergarten Friendship Feast Our 1/2 day kiddos celebrated a "Friendship Feast" on Tuesday, November 23. Enjoy the photos of their celebration.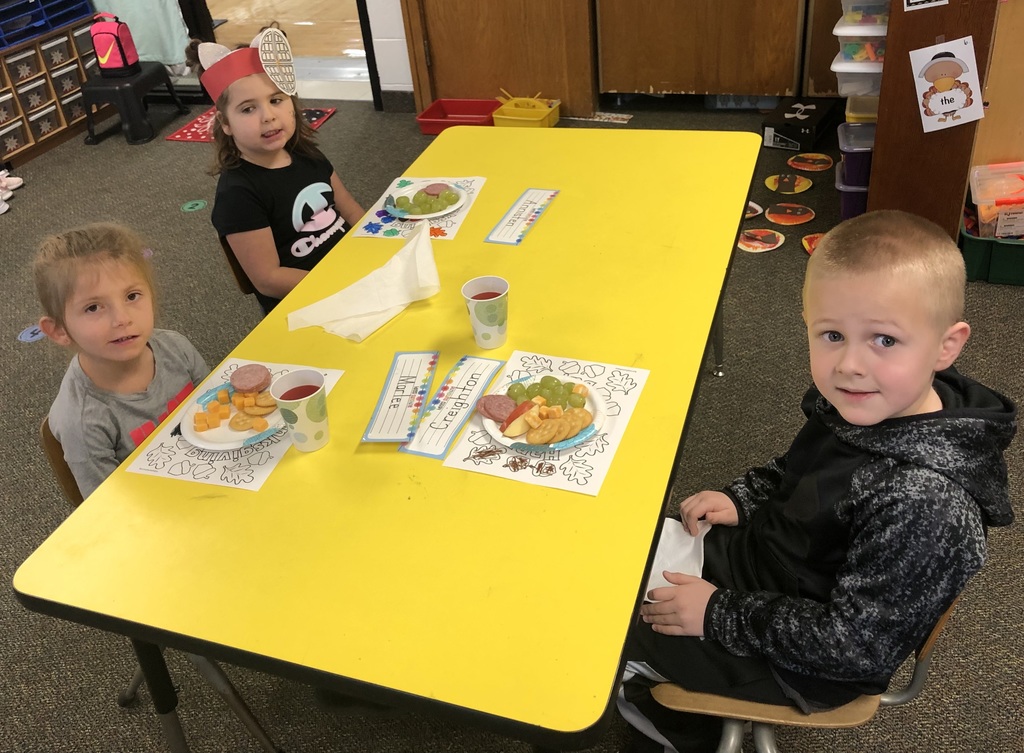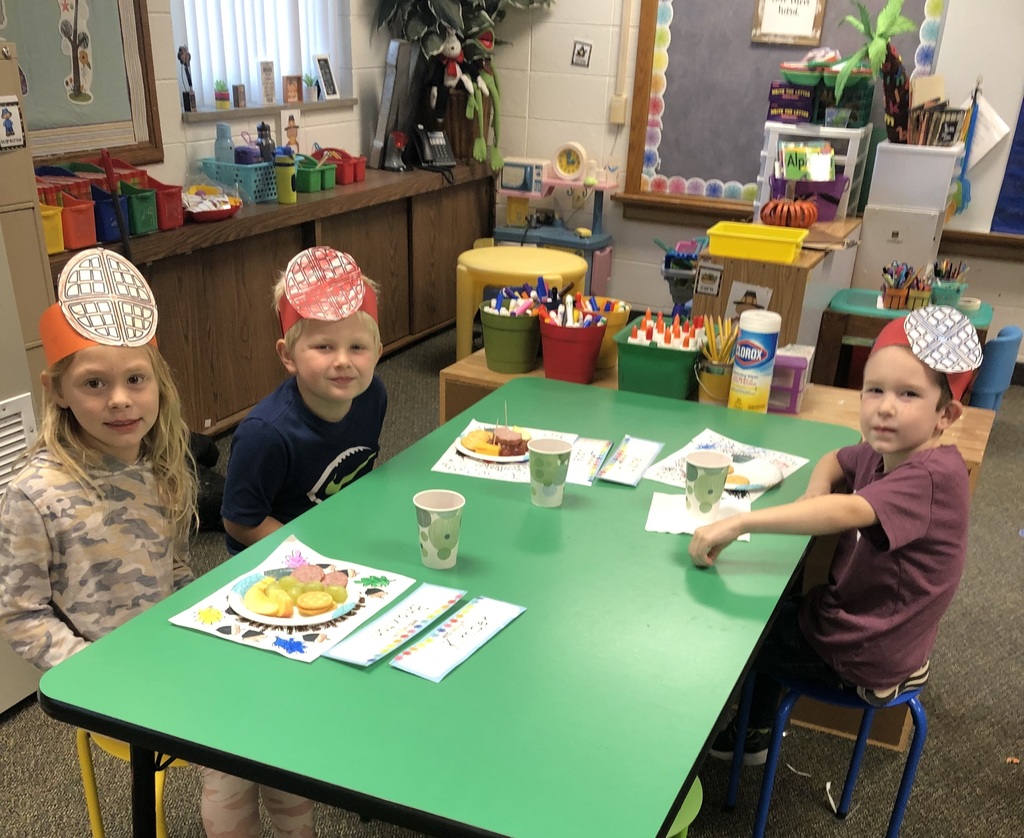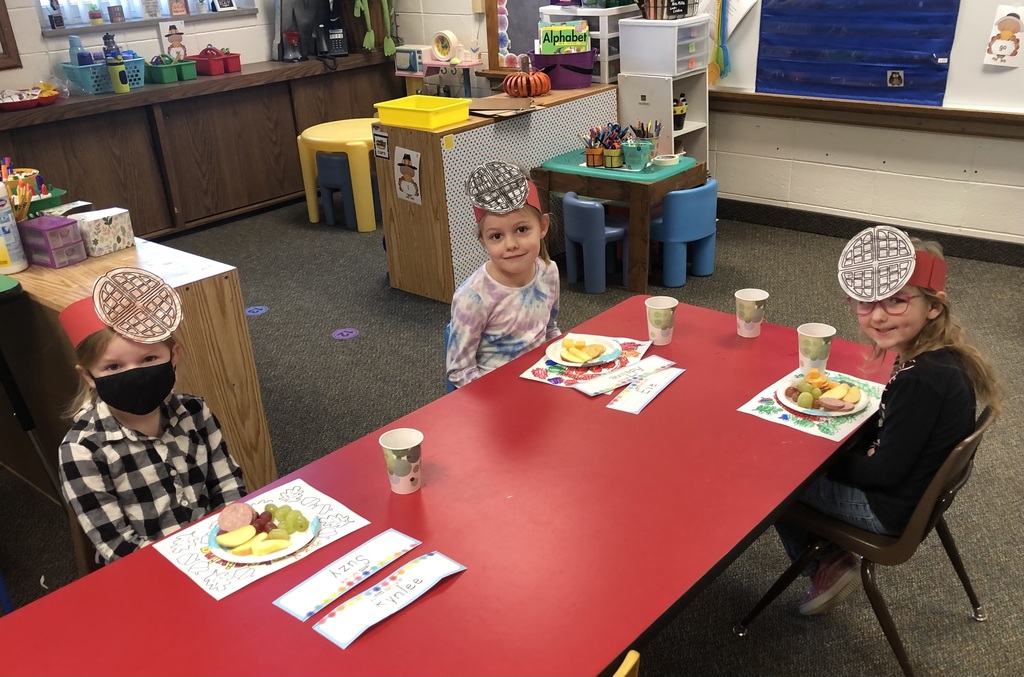 Mr. Bailey nominated Manny VanZee and Hayden Strand for the "Good News Call" for their act of kindness and their fine example of "Do the Right Thing" at the State Volleyball Tournament. Manny and Hayden found a billfold, which had several hundred dollars in it. The boys didn't even look at the cash; they found the name of the owner and realized that the man was from Chester. They found a coach from Chester, gave it to him, and asked that it be given to the rightful owner. Thank you, Manny and Hayden, for your fine example of GREAT character. Thank you for the honesty and kindness shown to a stranger. Thank you for representing our school and our communities in such a fine manner! You are truly an example of FINE CHARACTER! Keep up the great work!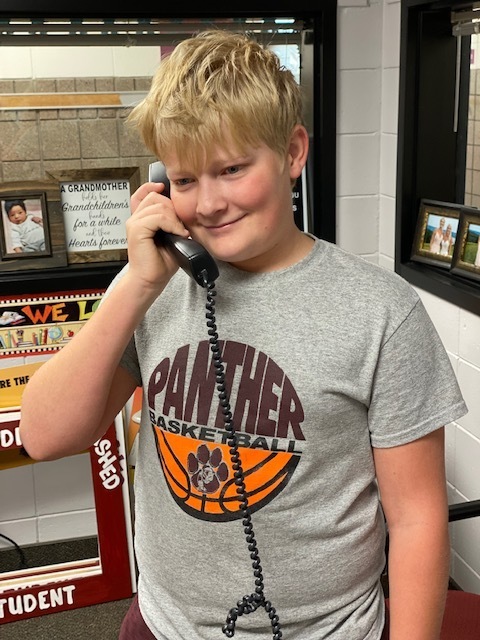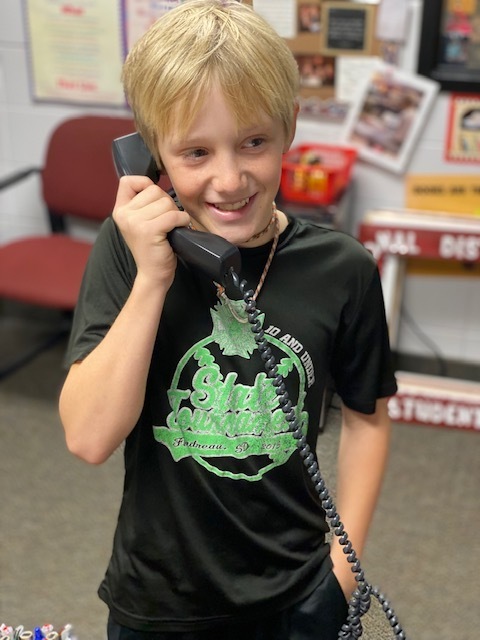 Congratulations to the Black Panther Volleyball team on their 3rd place finish at the state B tournament! There will be a welcome home celebration for the team on Sunday at 6pm in the elementary gym. Everyone welcome!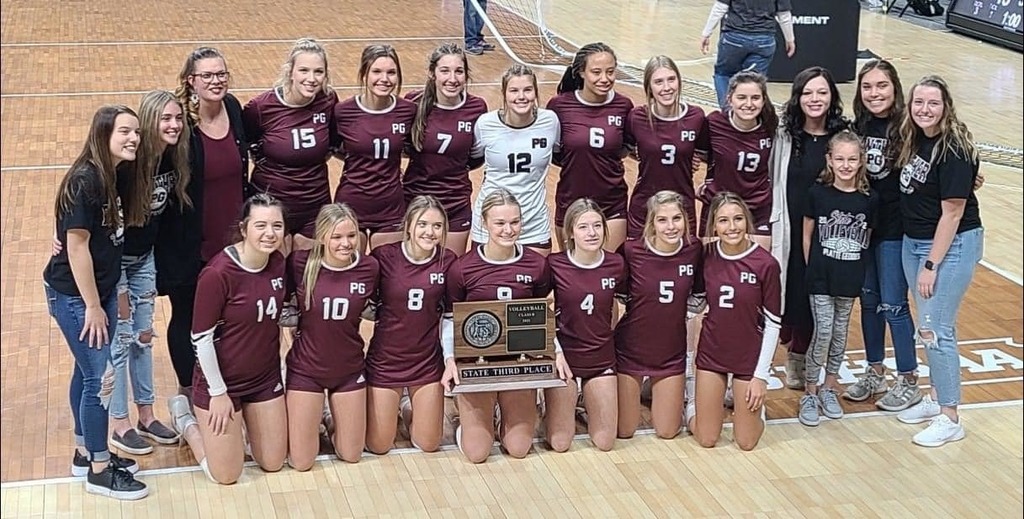 The "Good News Call" for this week goes out to Trey Mushitz. Trey noticed a parent in the hallway this morning looking for her child. He immediately went to her and took the items she had brought in. He happily assisted the parent and gave the items to the child they belonged to. The parent was so impressed with his helpfulness that she reached out to me to report the event. Thanks for being an AWESOME and HELPFUL kiddo, Trey! Thank you for being kind and helpful to our guests. We appreciate your daily smile and your thoughtfulness in helping others.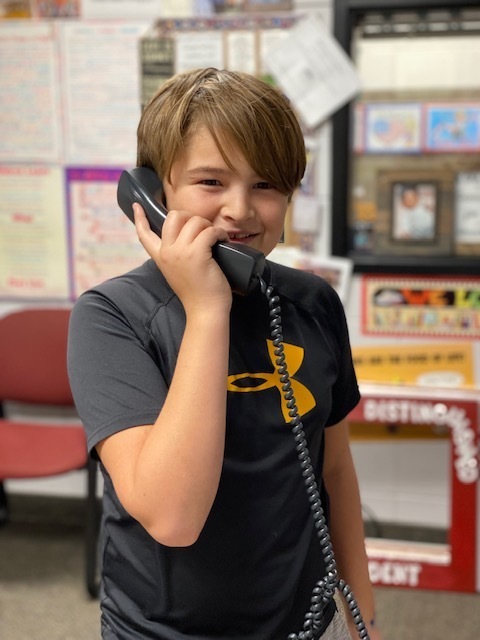 The District 4B Oral Interpretation Contest was held in Mitchell November 3rd with the following students advancing to Region 2B Competition: Leah DeHaan in Poetry, Joey and Lu Kuipers in Duet, and Alternate in Comedy was Brooklyn Nepodal. On Tuesday, November 16th Leah DeHaan advanced onto State B Oral Interpretation Contest held Saturday, December 4th at 9 a.m. at Huron High School. Shout out to Joey and Lu Kuipers for a strong, wonderful piece at Regions but missed State B by 2 points.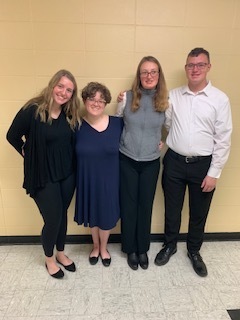 Congratulations to the Chapter Conduct of Meetings team who took home 2nd place at the District IV LDE in Mitchell on Monday. They will be advancing to the state competition on December 5th and 6th. Pictured: Bane VanZee, Coy Bultsma, Kalli Summerville, Sydney Neuman, Rylen Kramp, Josie Muilenburg, Rehme Dibbet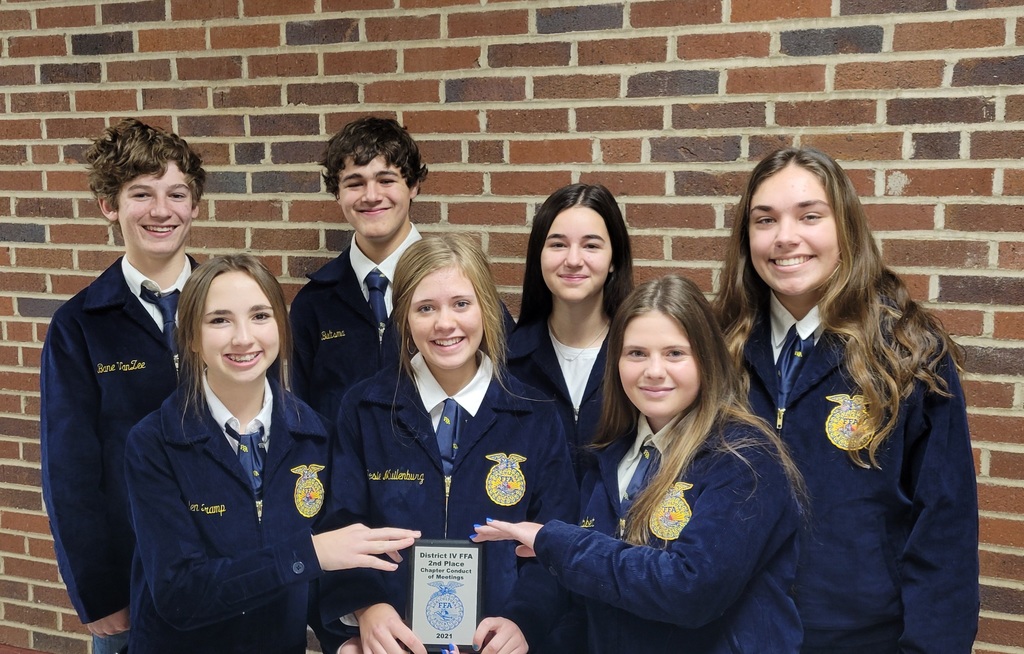 Football Championship Celebration Monday, November 15 at 7:30 pm Platte-Geddes Elementary Gym

Next stop, Dakota DOME in Vermillion. Go PANTHERS!!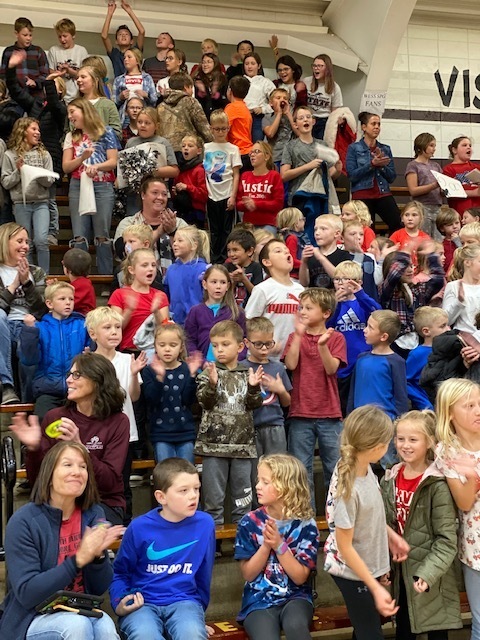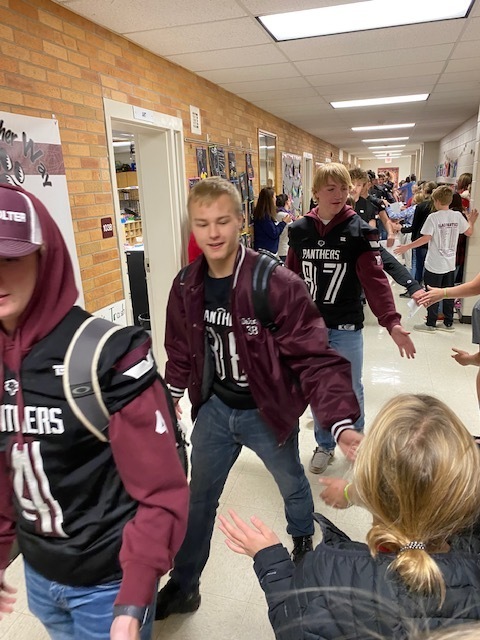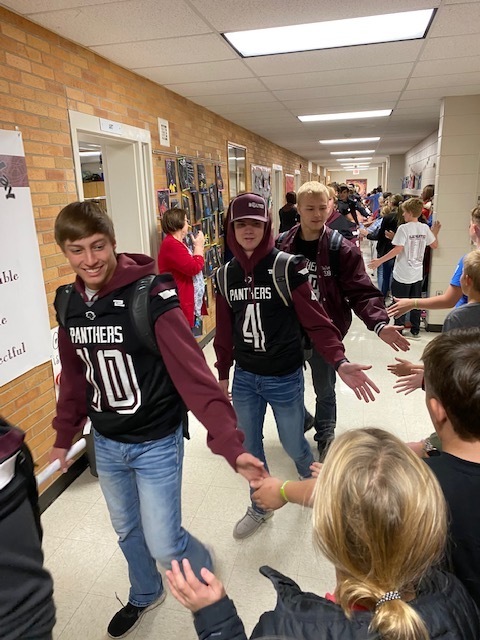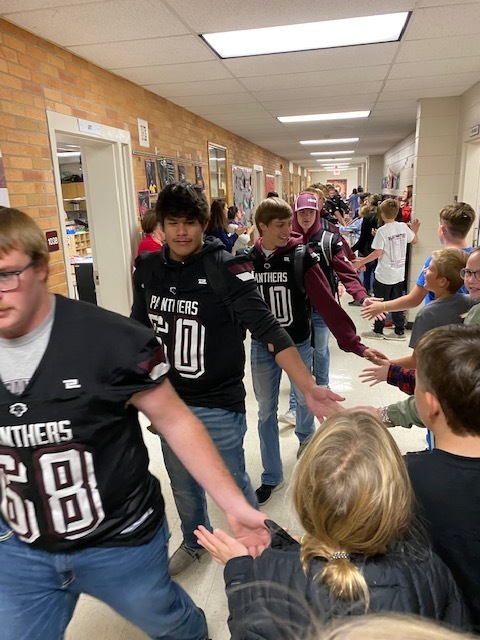 See you at the DOME, Panthers!!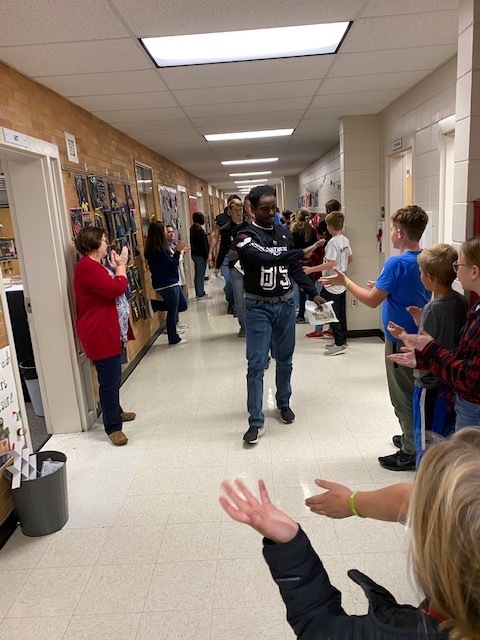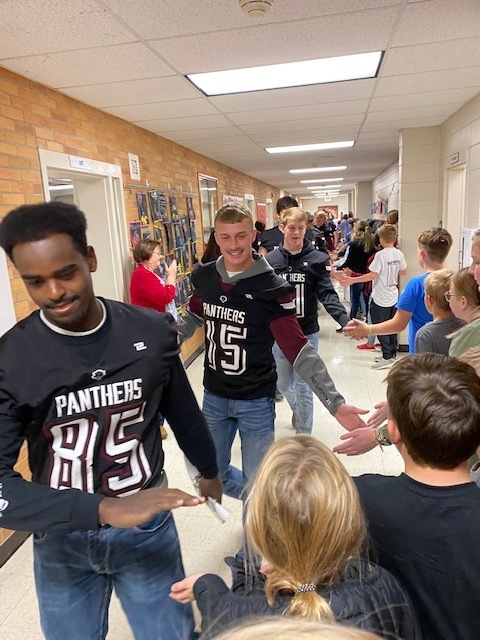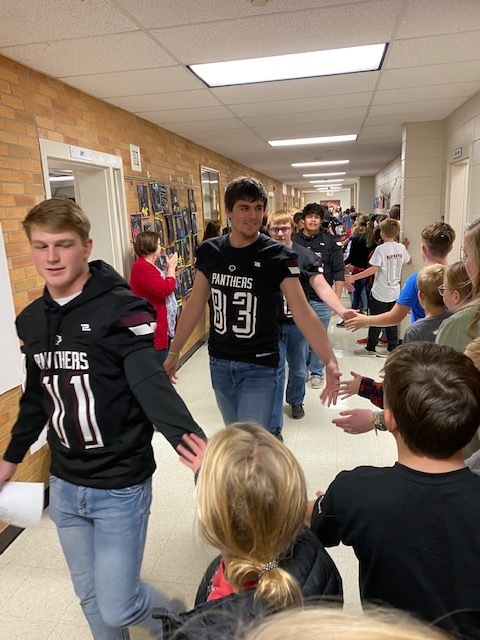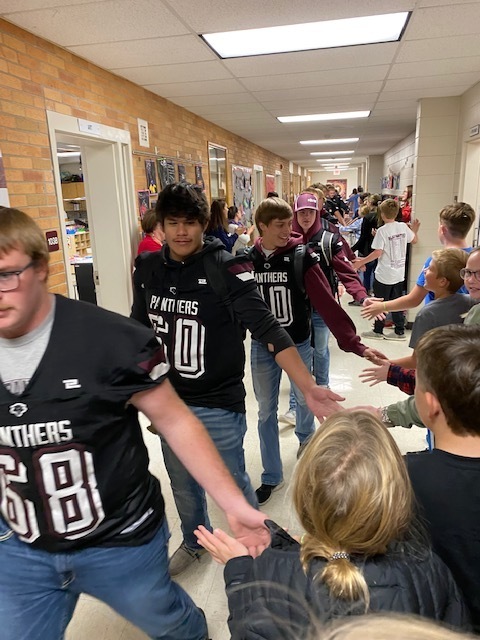 Let's GO PANTHERS!!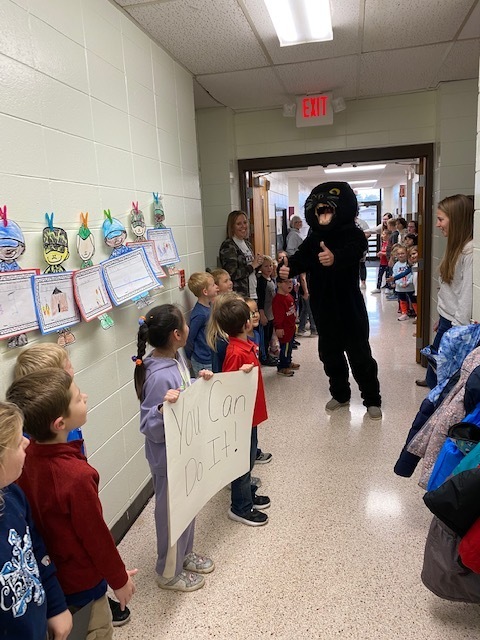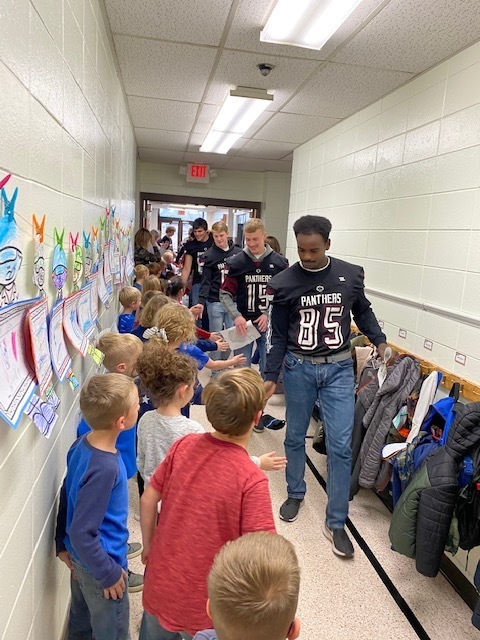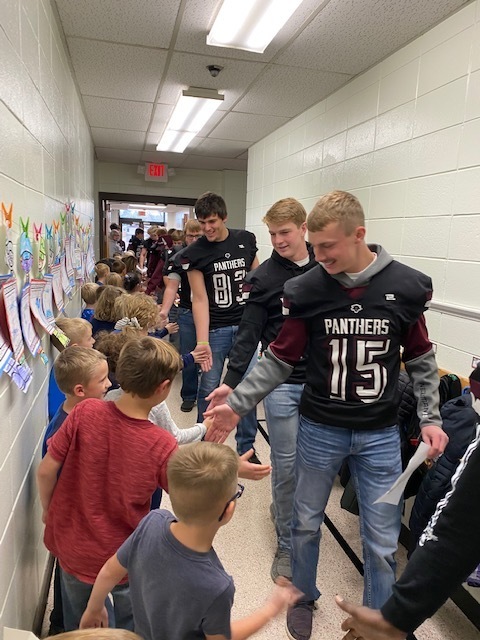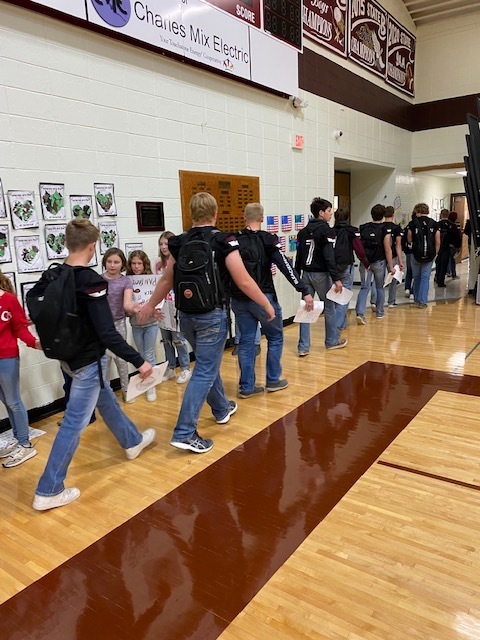 It is a special time to be a PANTHER; and today we had a VERY special guest at lunch. Thank you to Jackson Neuman for taking the time to eat lunch with his PAL on such an important day! Good Luck to the entire Platte Geddes Black Panther Football Team at the DOME tonight! We will all be cheering for the PANTHERS!!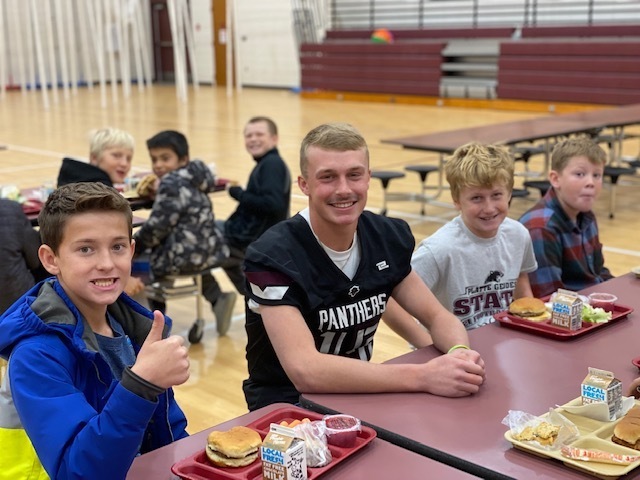 Veterans Day Program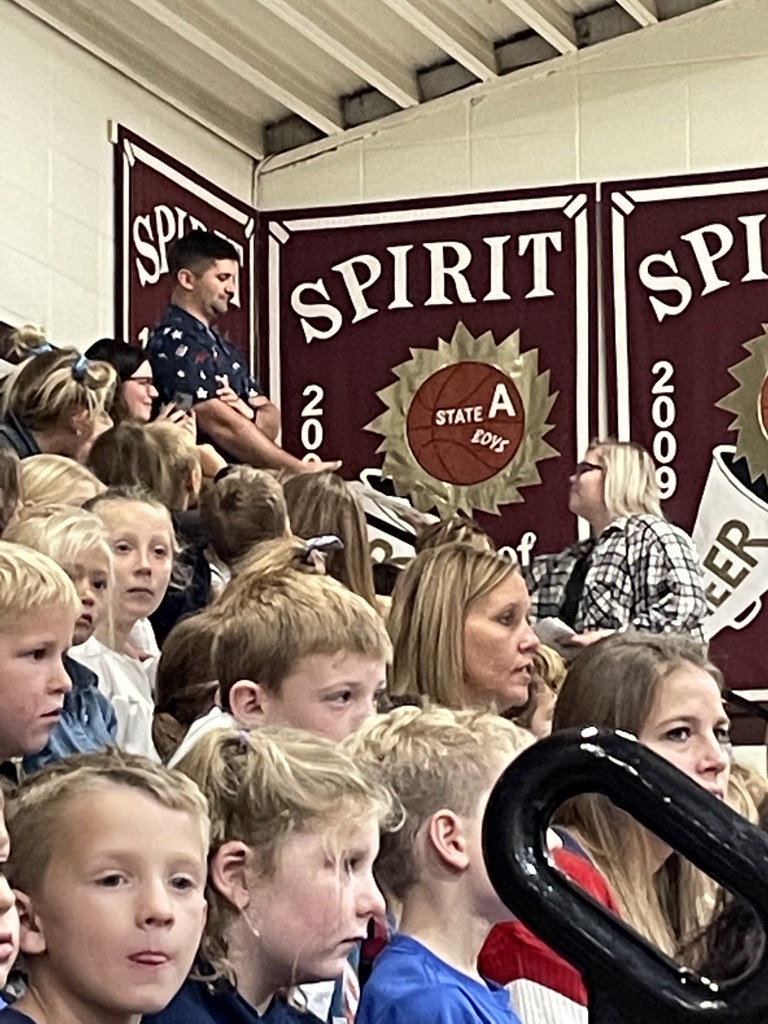 A Veteran's Day Program was held at the Platte Geddes Schools to honor our Veterans. Thank you to the junior class, the high school band, the honors choir students, our high school choir, and to Mr. Corey Rabenberg for an outstanding program. Thank you to the junior high students for the home baked goodies given to each Veteran in attendance.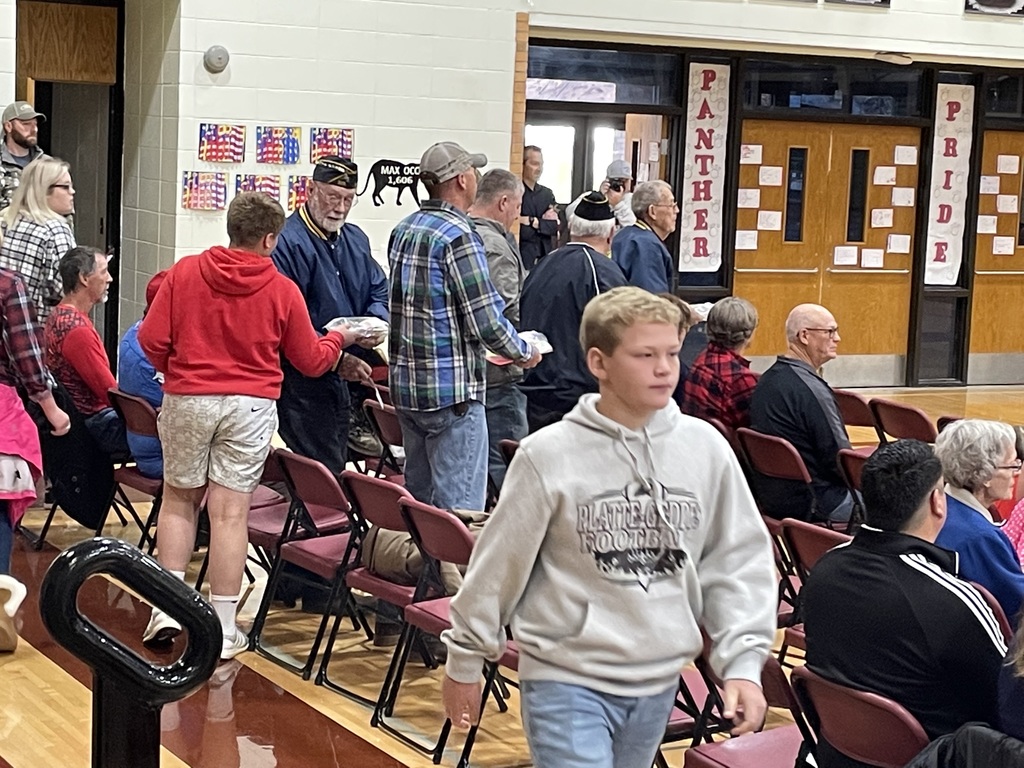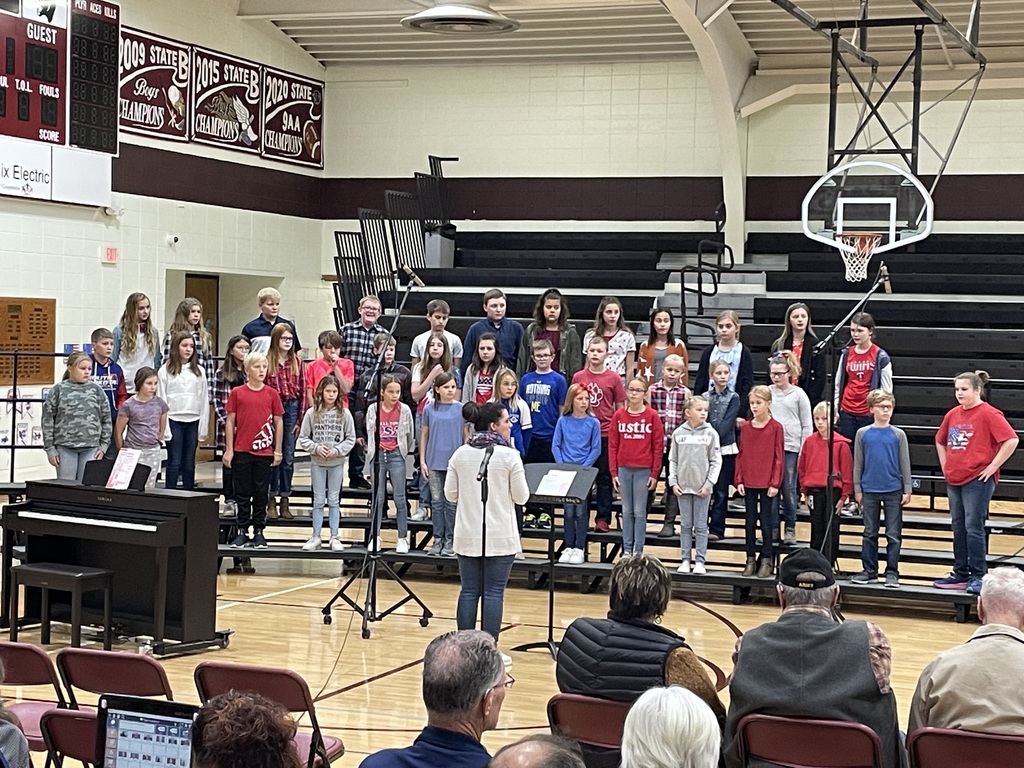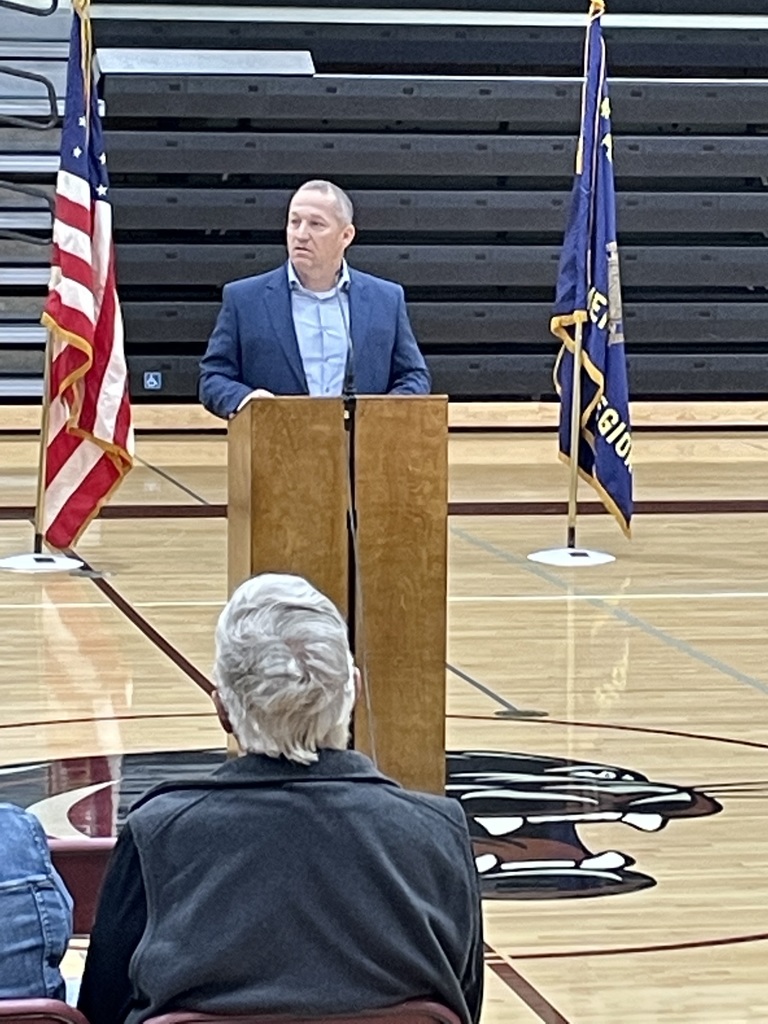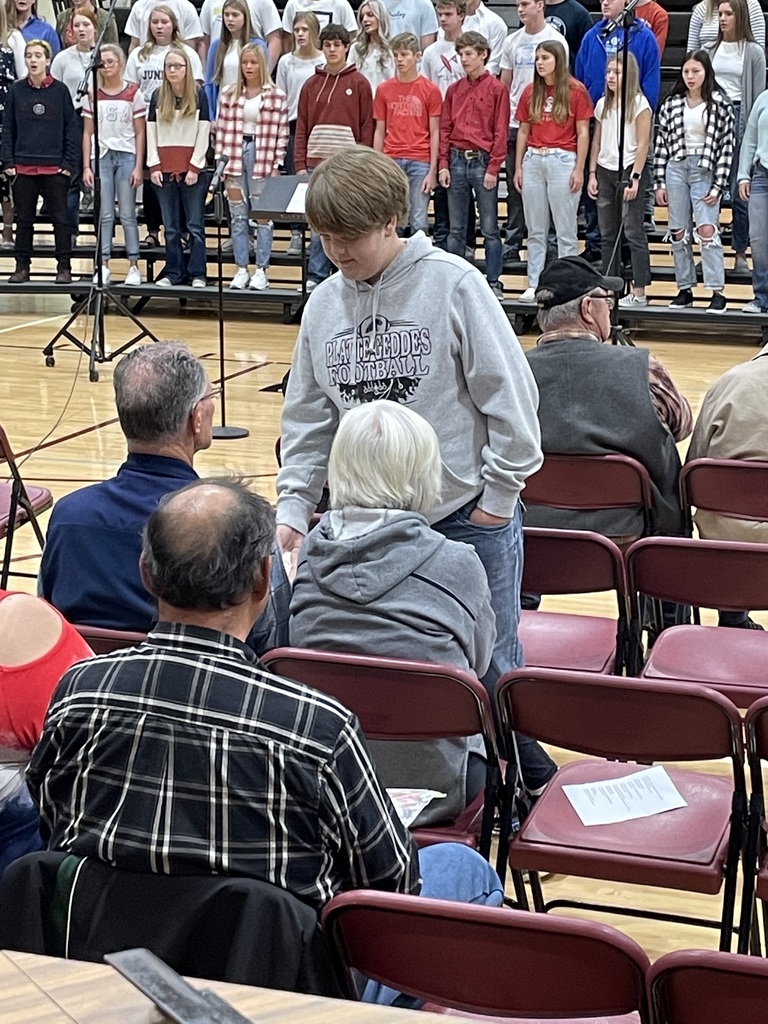 A pep rally/send off is planned for today starting at 1:30 on the east side of the high school. The community is encouraged to attend to help line the street from the high school to the elementary along 4th street. Bring along noise makers and signs. The bus will depart from the elementary at 2:30 and drive through Geddes Main St. Kickoff is scheduled for 7:30 and will be broadcasted on SDPBTV. The game will be played at the Lyric Theatre.

A "Good News Call" today went out to Cade Block. Cade was observed in the lunchroom showing extreme kindness to a younger child. A small girl was unable to get the lunchroom doors open to go outside for recess. Cade noticed her struggle and quietly got up from his lunch table and opened the door for the child. It was a heavy door for a small child and due to a strong wind, she would not have been able to open the door without his assistance. Thank you, Cade for noticing a child that needed help and for kindly assisting her without drawing any attention to yourself. Thank you for modeling The Panther Way expectation of KINDNESS to our young students!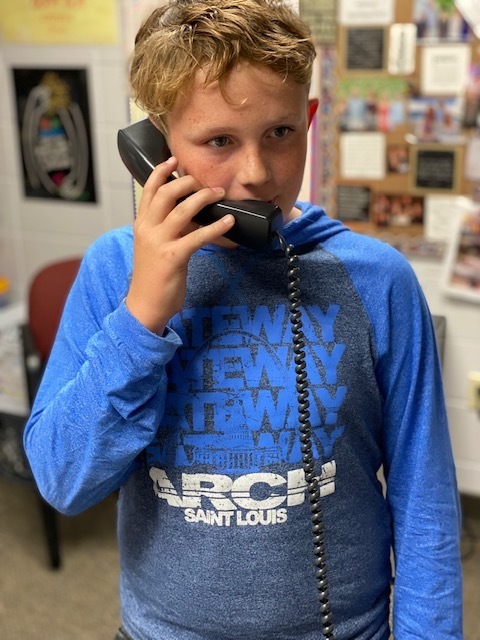 Change in School Calendar: There will be no school on Thursday, November 18, or Friday, November 19 due to state volleyball. A couple of other reminders, there will be no school on Friday, November 12 due to state football. K-5 elementary students will not have school on Tuesday, November 16 due to the Region 5 Music Festival being held in the elementary building.

ATTENTION: Change in School Calendar There will no be school on Friday, November 12.