Jaxton Reiser made a Good News Call today! He was nominated by his teacher, Mrs. Frandsen. She said…."I nominate Jaxton Reiser for the Good News Call. Jaxton came late to the lunchroom because he was cleaning up the bathroom. Jaxton is often caught doing kind things for others without being asked. He often puts others before himself and always uses his manners!" Thank you Jax for being kind to others, helping us out by keeping the bathroom clean, and always quietly doing the right thing! You are a great example to others. Keep up the great work, Jaxton!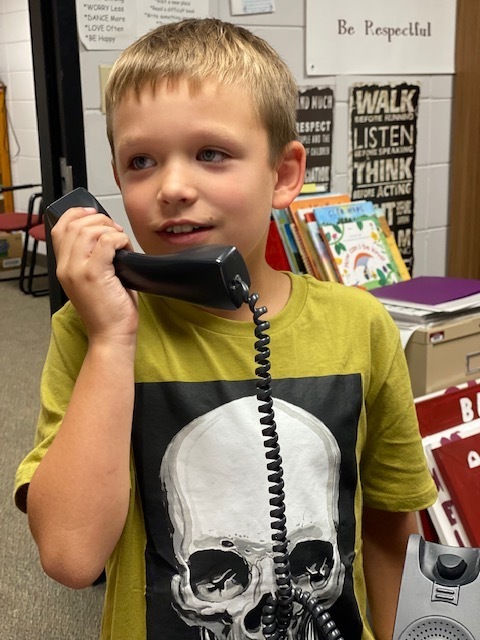 We are painting and writing at Platte-Geddes Elementary! During our in-service professional development our elementary teachers were trained in a "Picture In Writing" program. Our students are now learning a painting process called "crayon resist" and painting "Times of Day". Students are then writing descriptive paragraphs about their paintings. Here are a few of our fifth graders painting their scenes.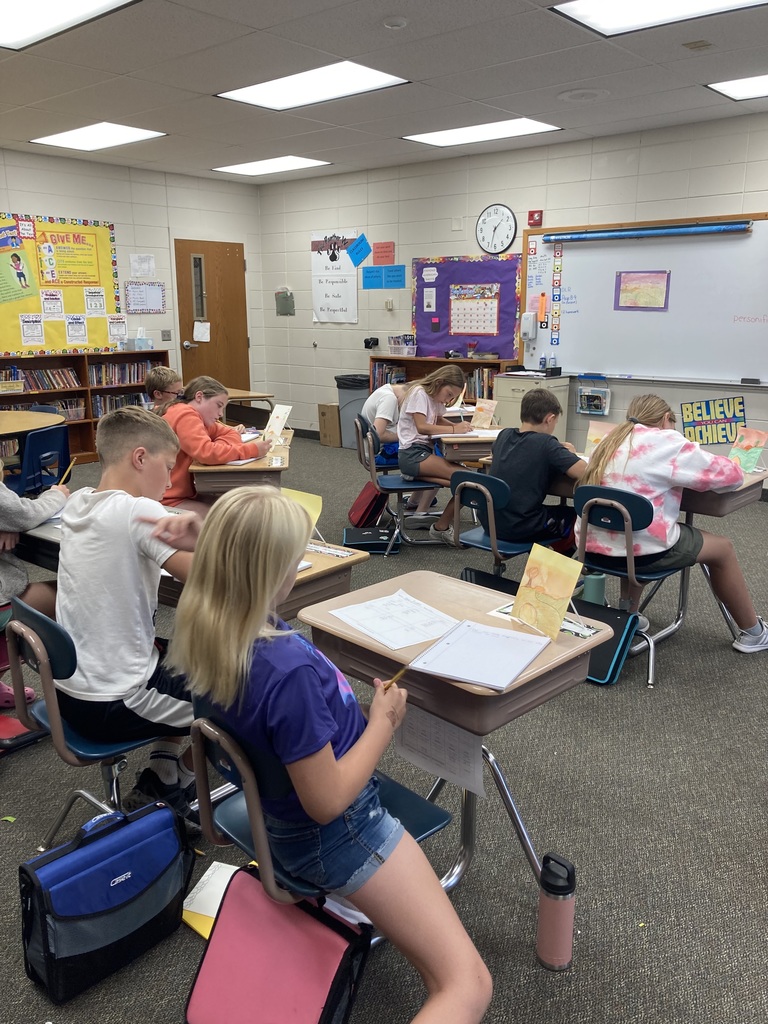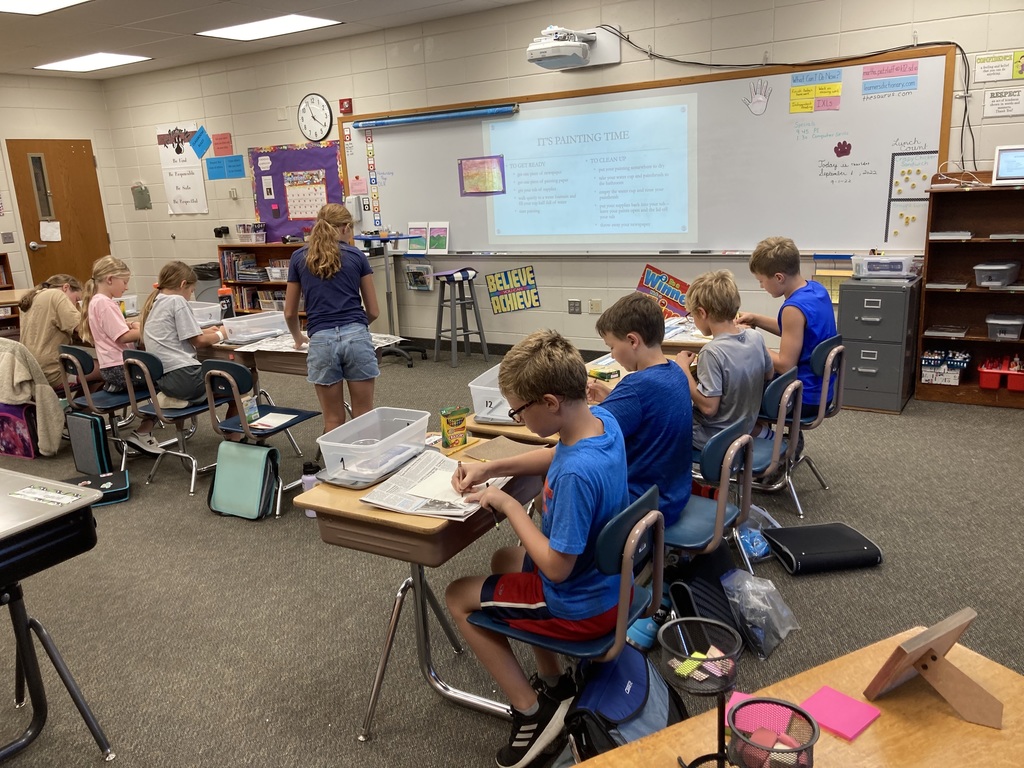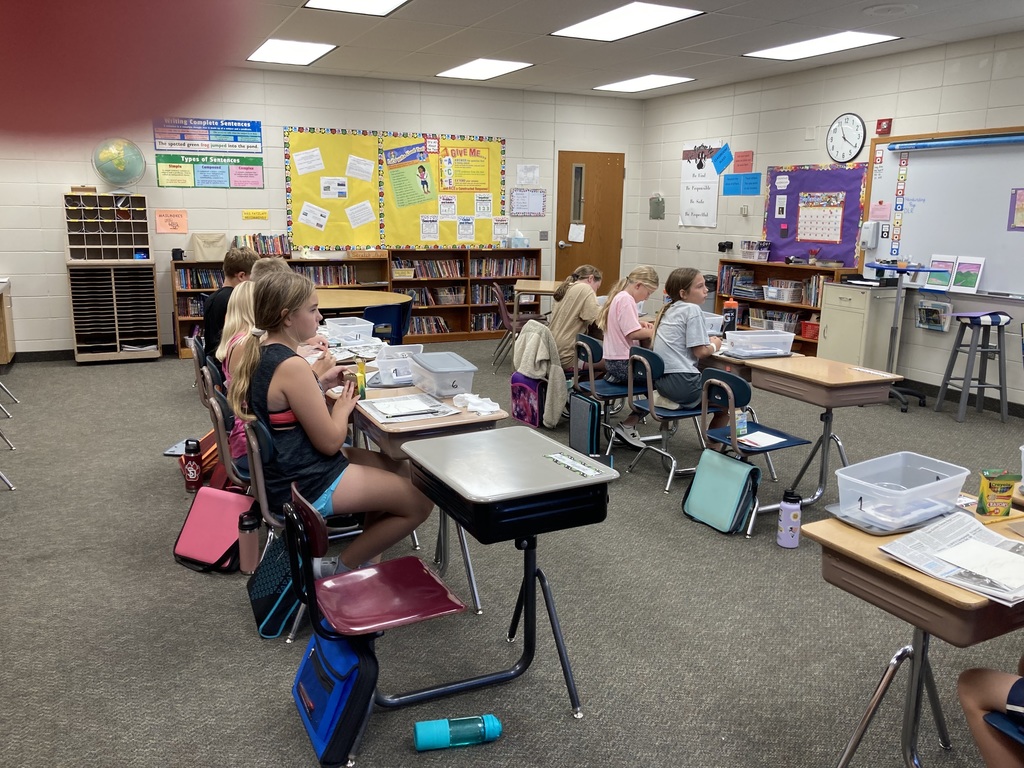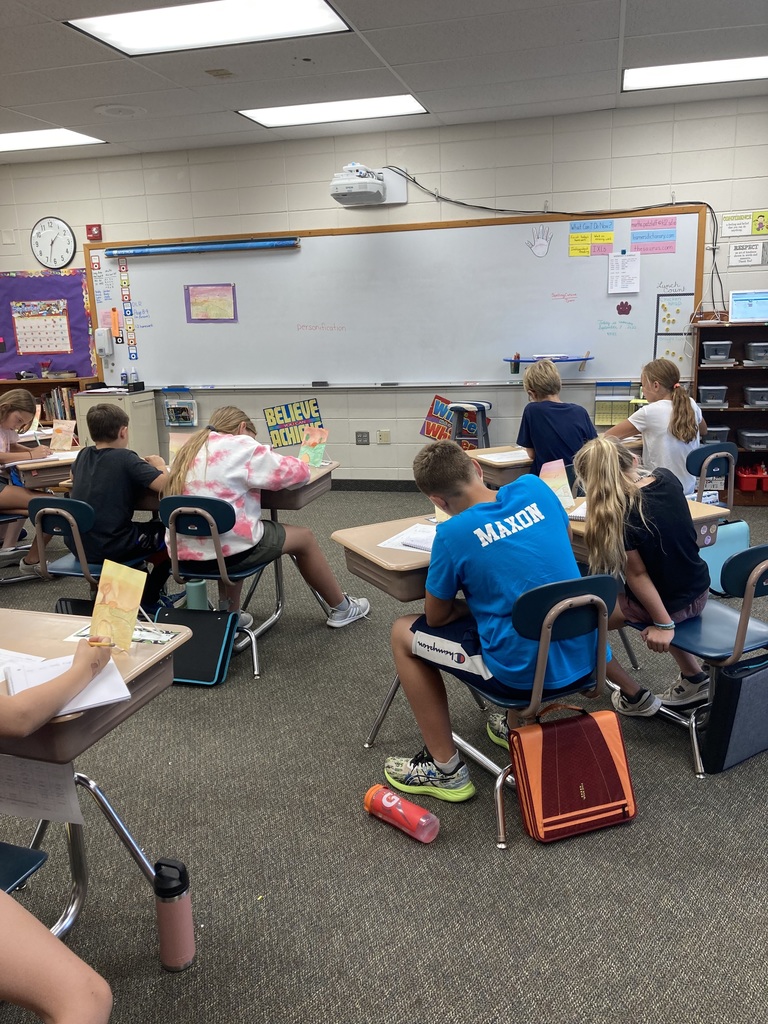 Anatomy class students are busy learning how to operate microscopes. We've looked at newspaper print, potato cells and cork cells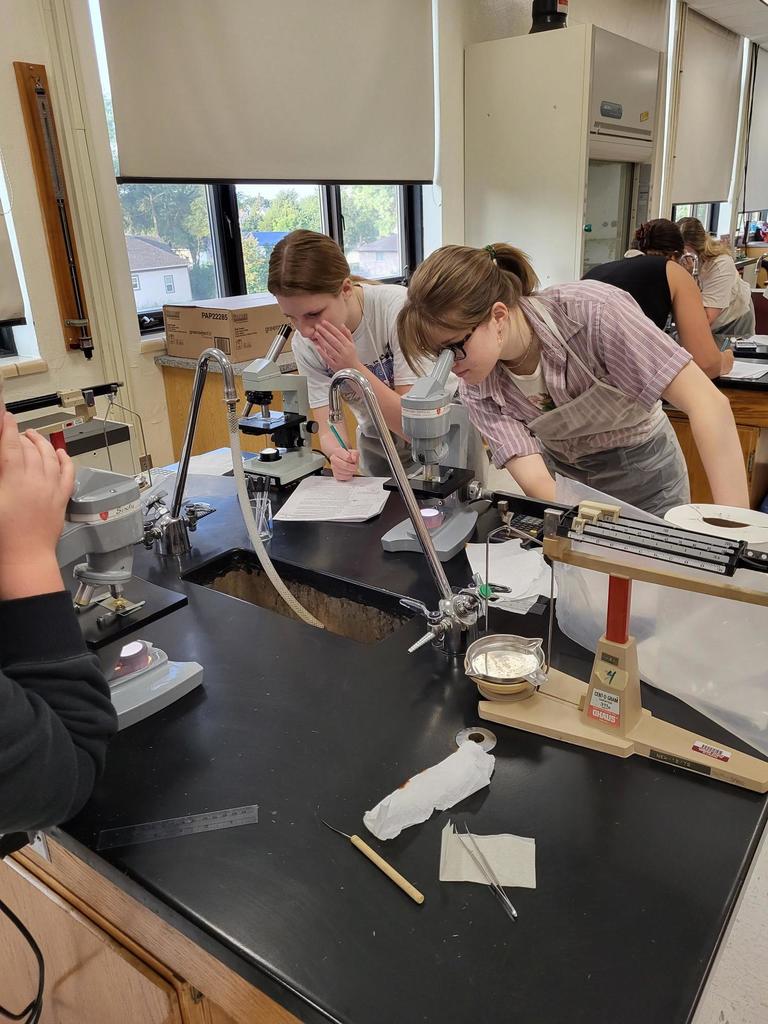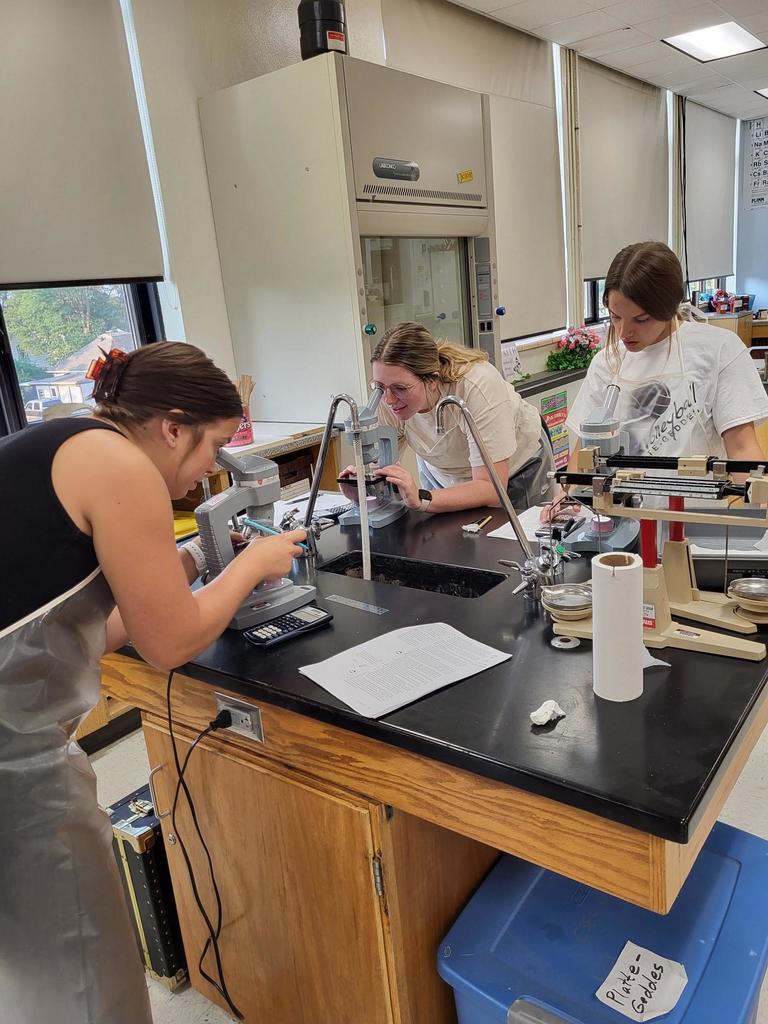 The physics and STEAM (7th girls) classes worked together to find the velocity of a race car on different surfaces. Students learned to use a stopwatch and to take accurate measurements and different intervals. They also learned how to work together  to compare the precision of their data.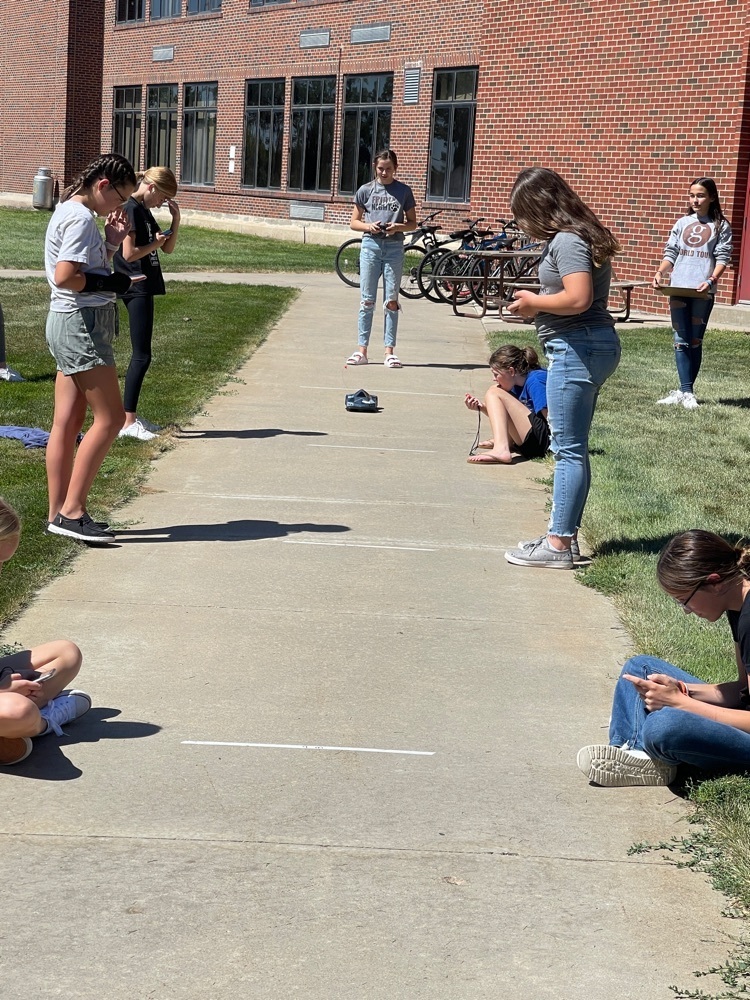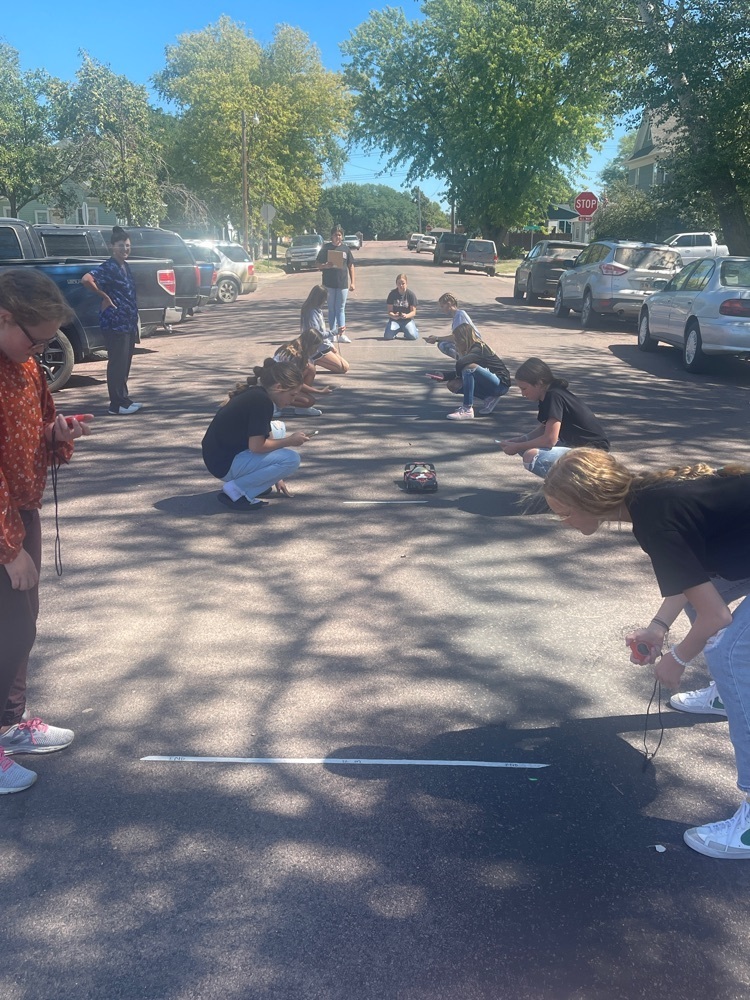 Karen from KSB Law presented on Internet Safety to our students in grades 3-12. The information was outstanding. If you have a 3-12 grader, ask them what they learned.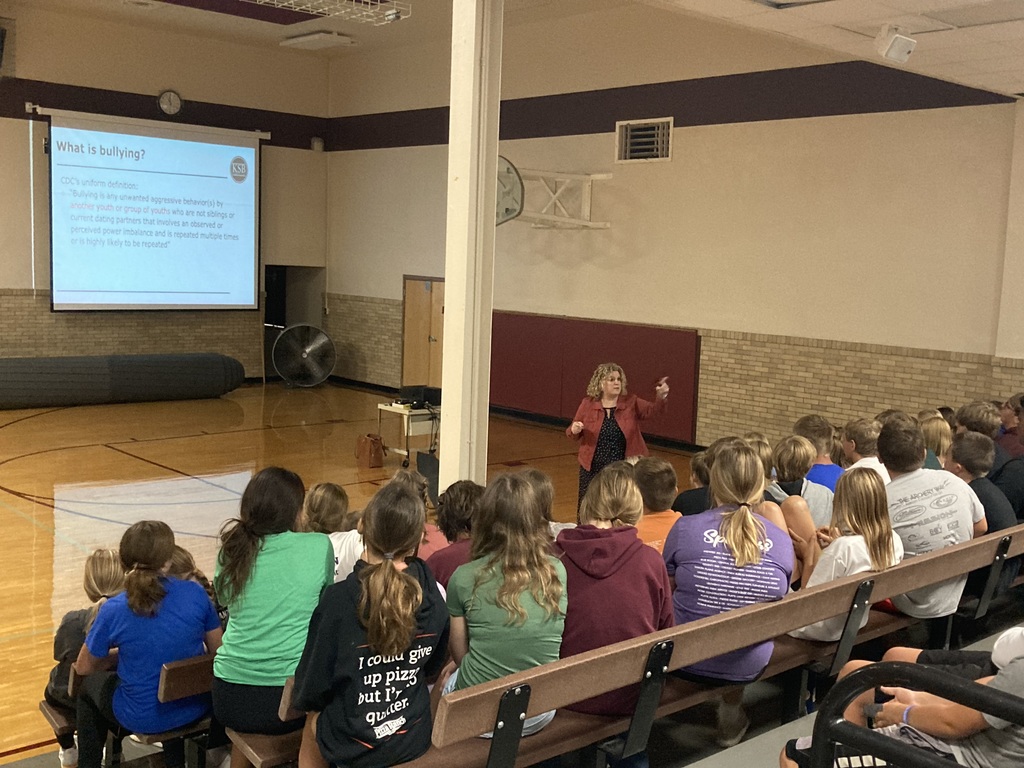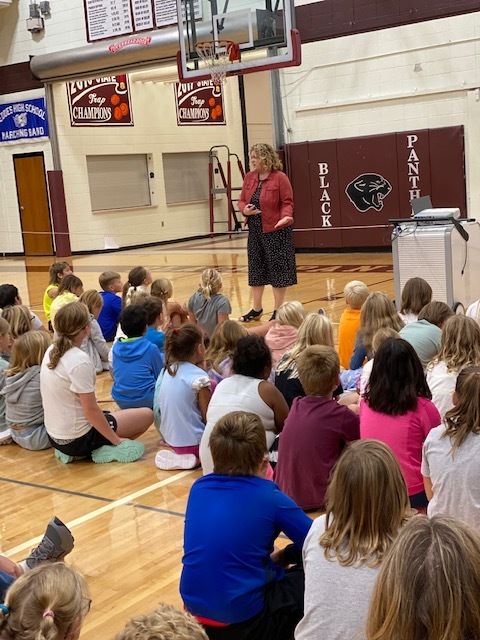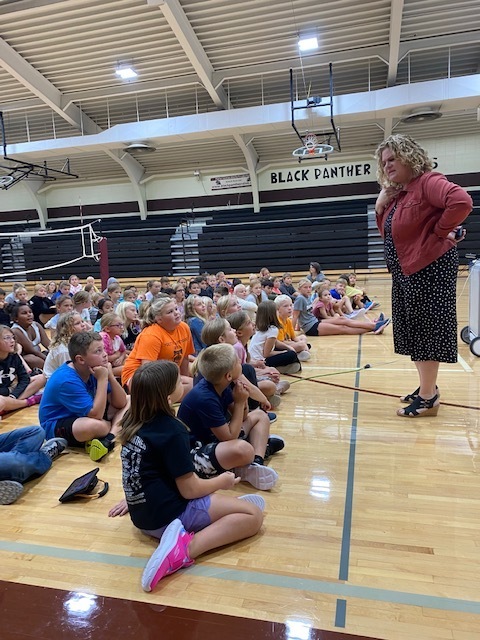 Taylor Schrank sold local ads this summer and through her work, she earned enough "Platte-Geddes Black Panther" bags for every Kindergarten, 1st grade, and new student at Platte-Geddes Elementary. Thank you Taylor for the AWESOME new bags! And thank you to our AWESOME area businesses for sponsoring the ads on each bag.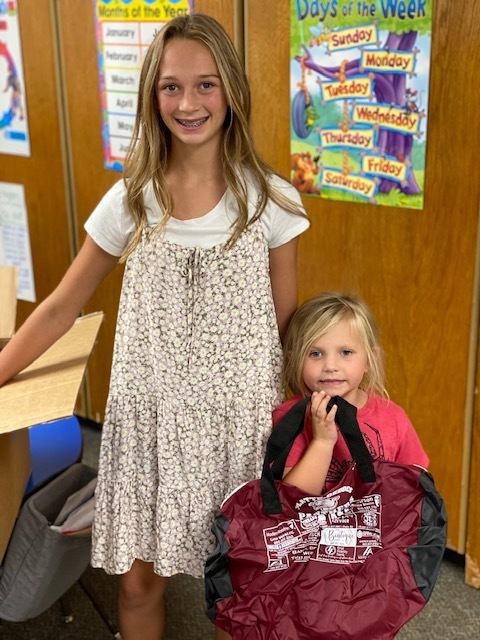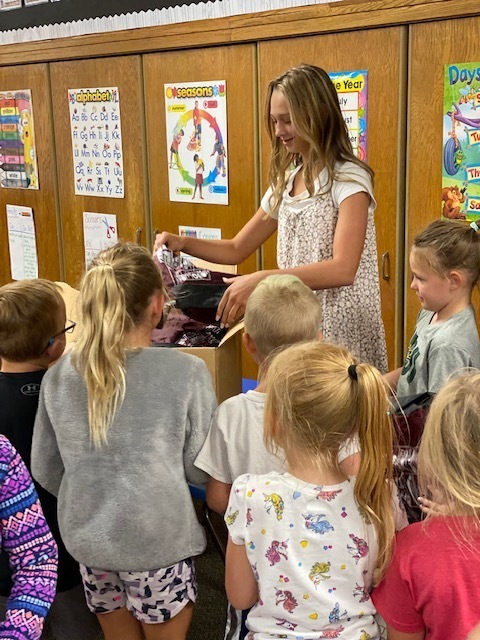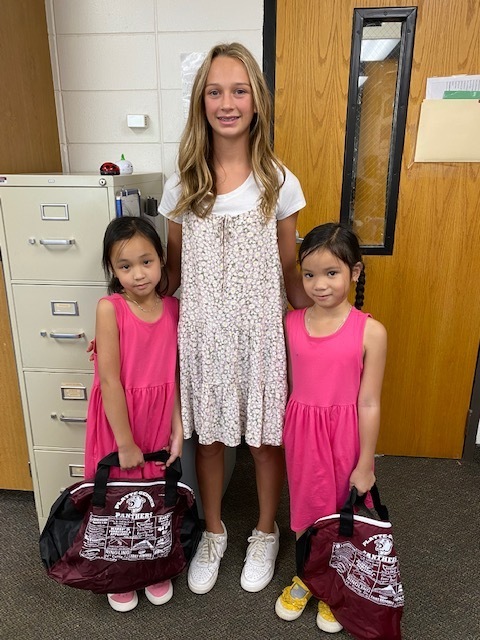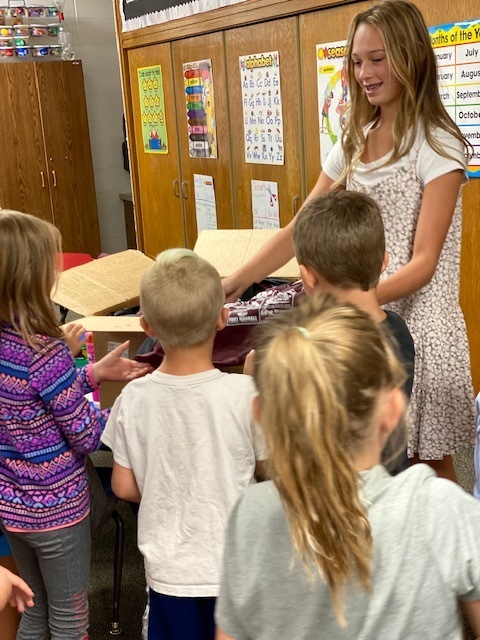 Below are links to tonight's football game against Parkston and the Cheer/ Dance Competition tomorrow in Gregory. Football is scheduled to kickoff at 7 pm. The Cheer/Dance team has their first performance at 11 am. Football:
www.trojansportslive.com
Cheer & Dance
www.gregorygorillaslive.com

Kathryn Harrington, our cook, is truly the BEST!! She shucked, cleaned, and served fresh sweet corn for our students today! The corn was a HUGE hit! Thank you to Vance and Wanda Qualm for the sweet corn donation!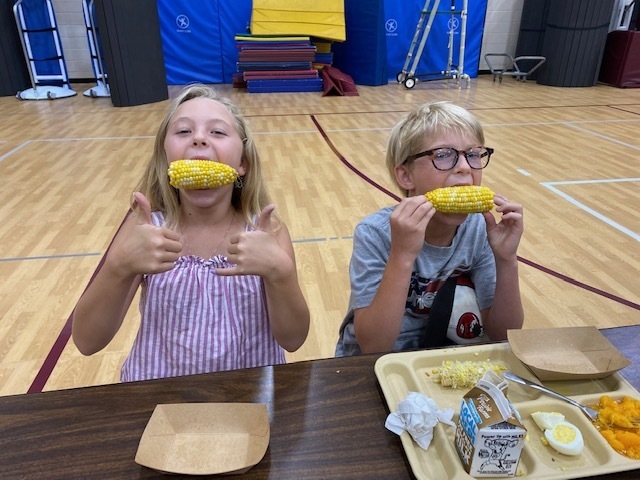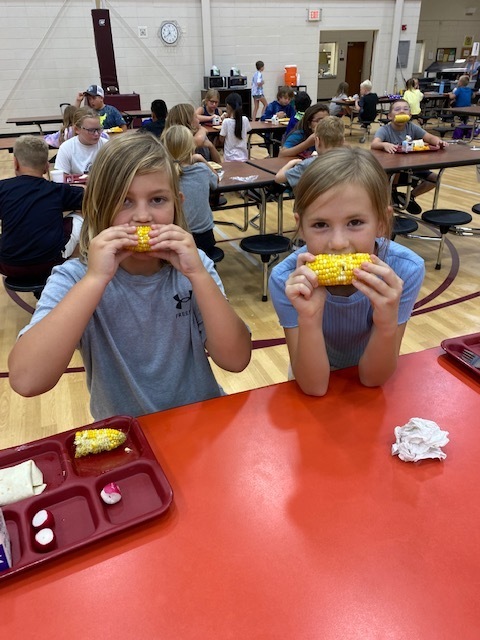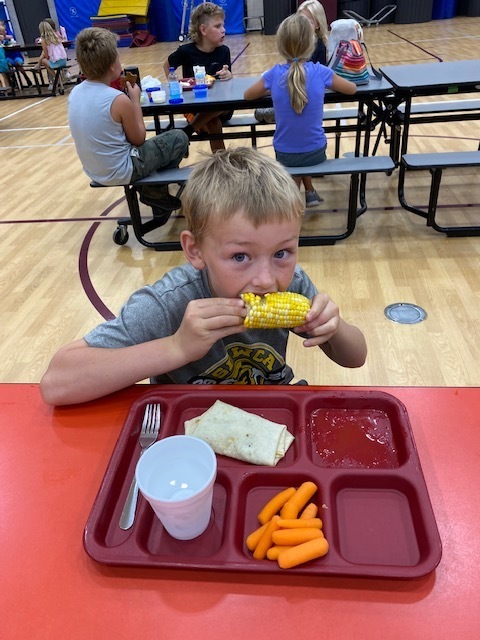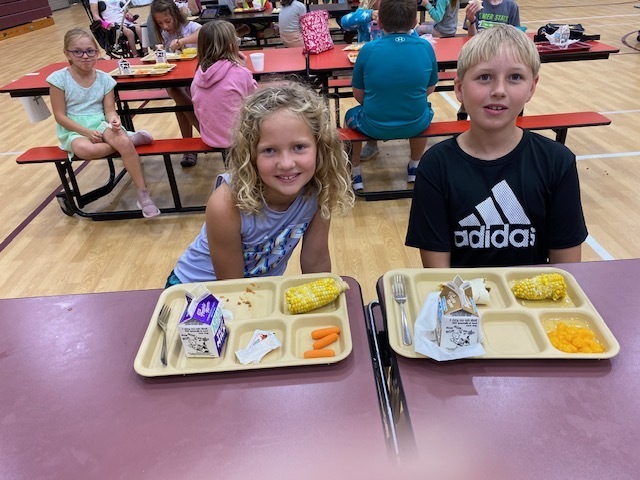 Good Luck today and tomorrow to all the Activities participating in their respected events! Football plays tonight @ Parkston, Good luck to the Cross Country team as they head to Mitchell, and Good luck to the Cheer and Dance team as they compete @ Gregory. A special Congrats to the Volleyball team as they have started the year strong! #PGPanthers

Isabell Huizenga, Kynzie Scholl, and Marlee Meyerink gave Mrs. Teresa Neuman a gift of $108 on the First Day of School. They hosted a lemonade stand this summer and donated all the money to the Neuman Family to help with their medical expenses! Thank you girls for the OUTSTANDING Act of Kindness!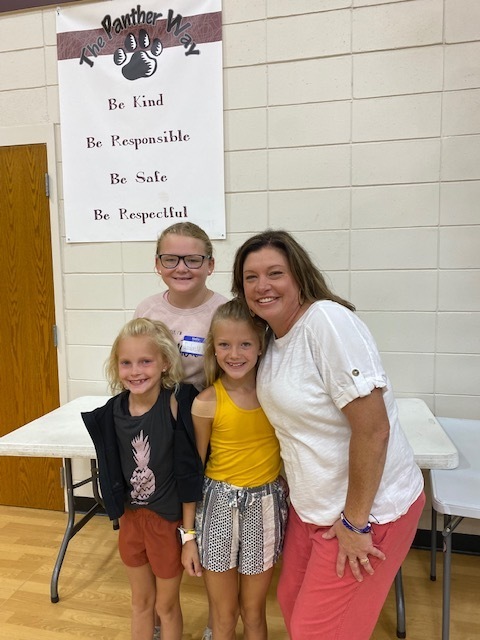 Thank you to Avery DeVries for donating bags of recess equipment for each elementary classroom. She hosted a "Volleyball Camp" for her Senior Project and used the money she made to purchase playground equipment for our students. The kids LOVED all of the new balls, jump ropes, frisbees, and games. Thank you Avery!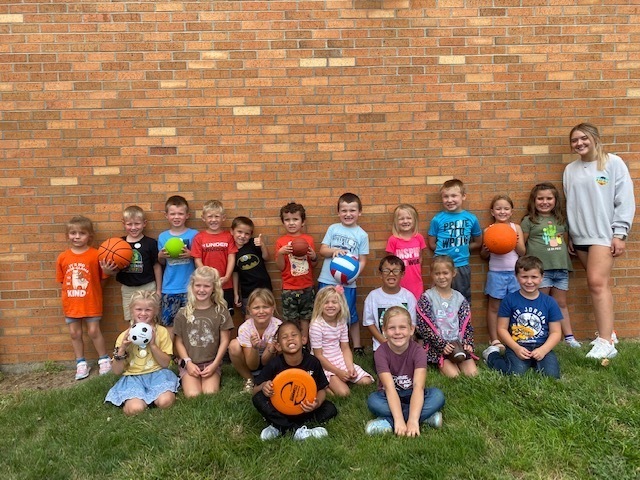 First Day of School Photos from Platte-Geddes Elementary.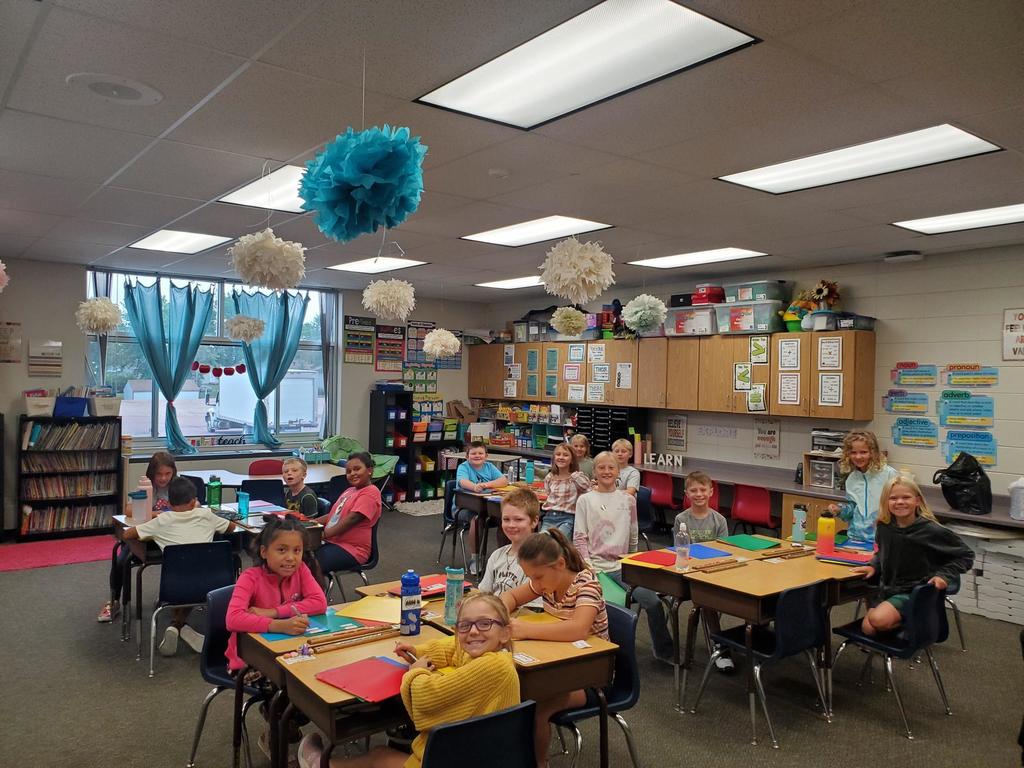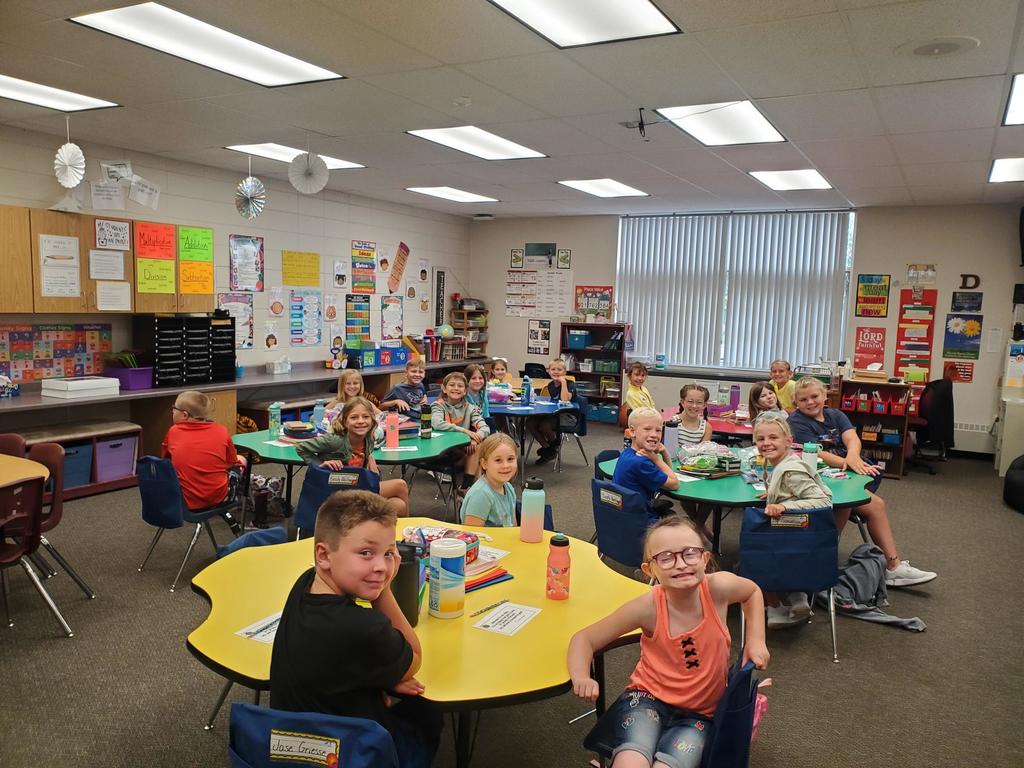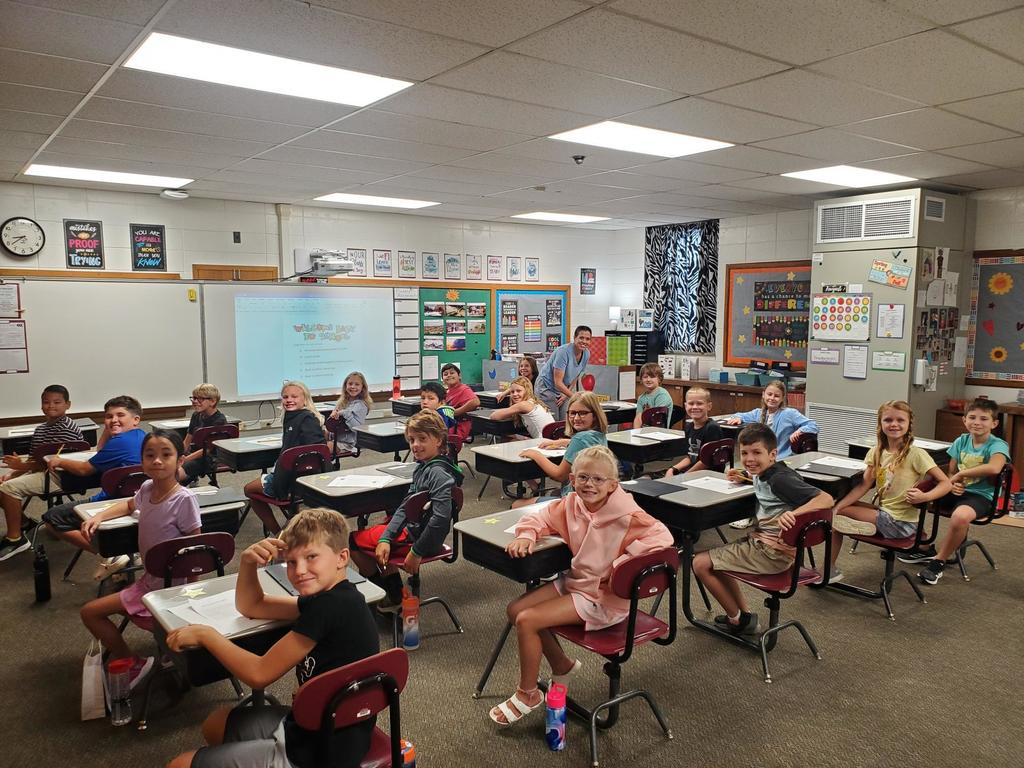 First Day of School Photos from Platte-Geddes Elementary.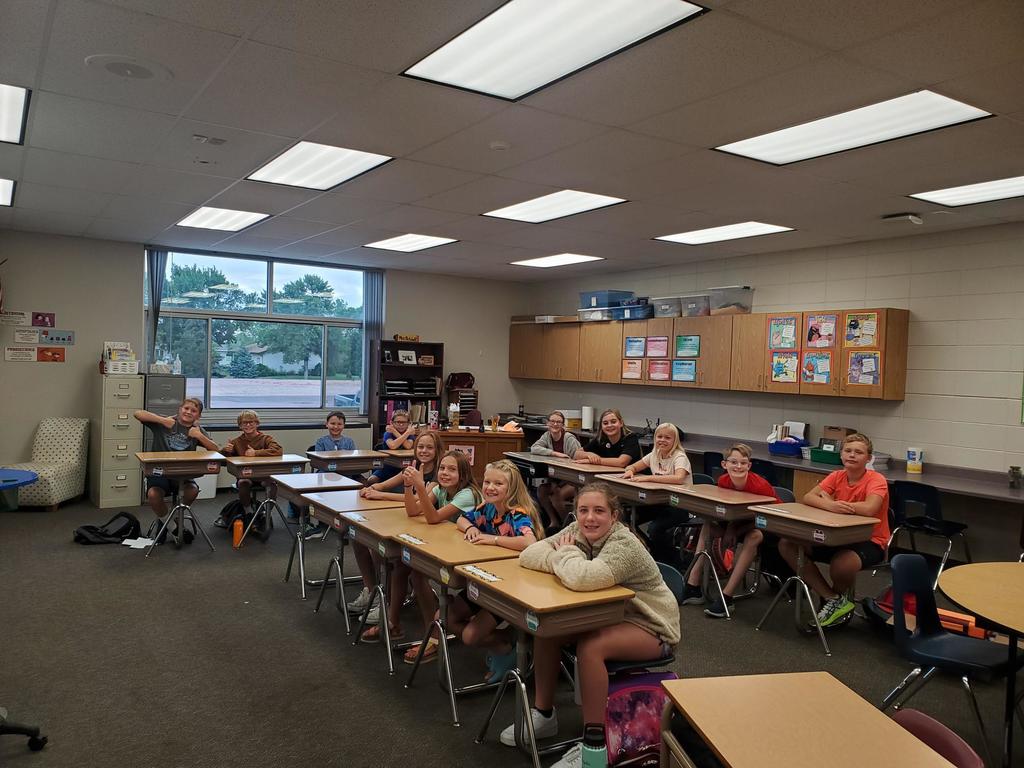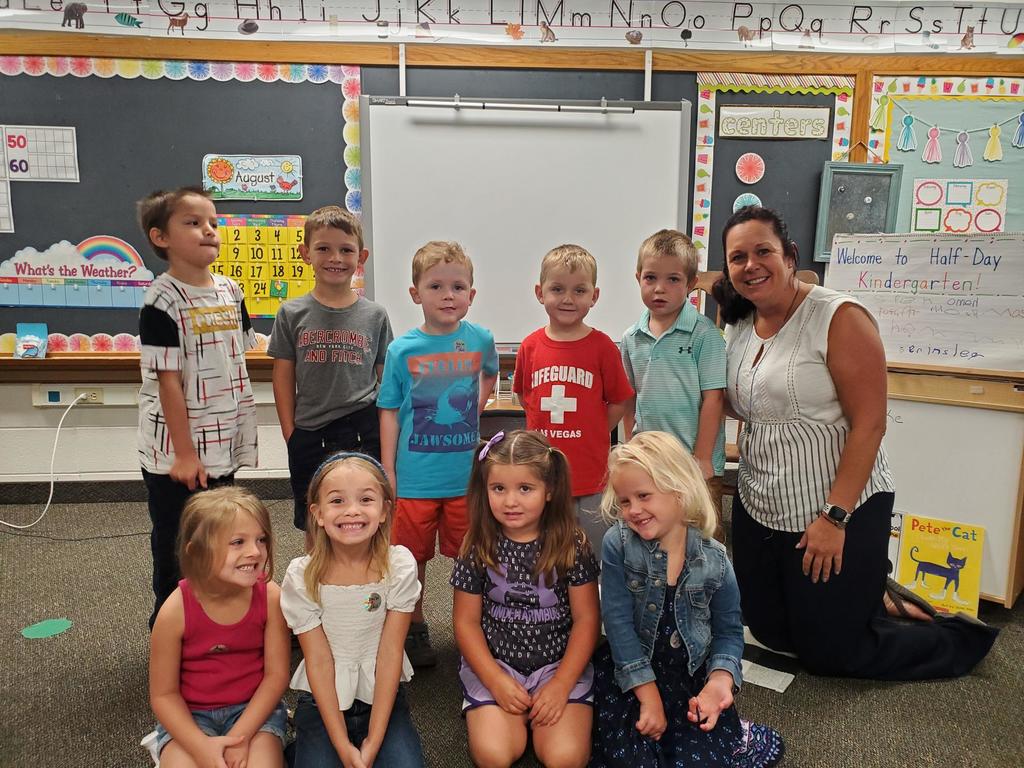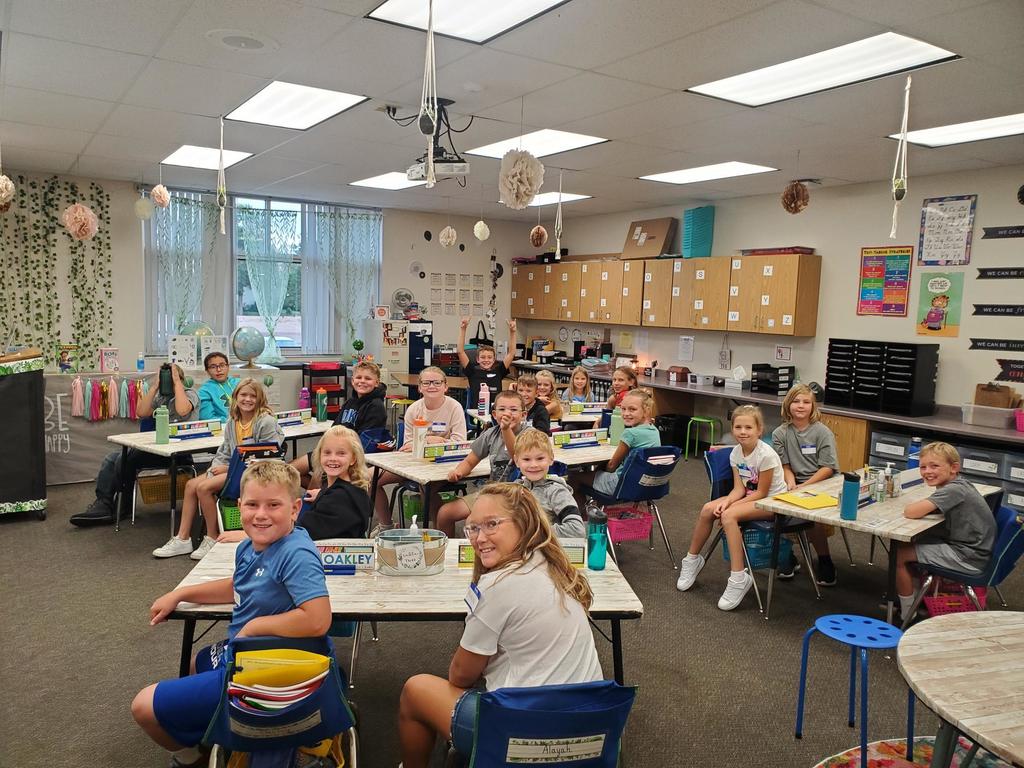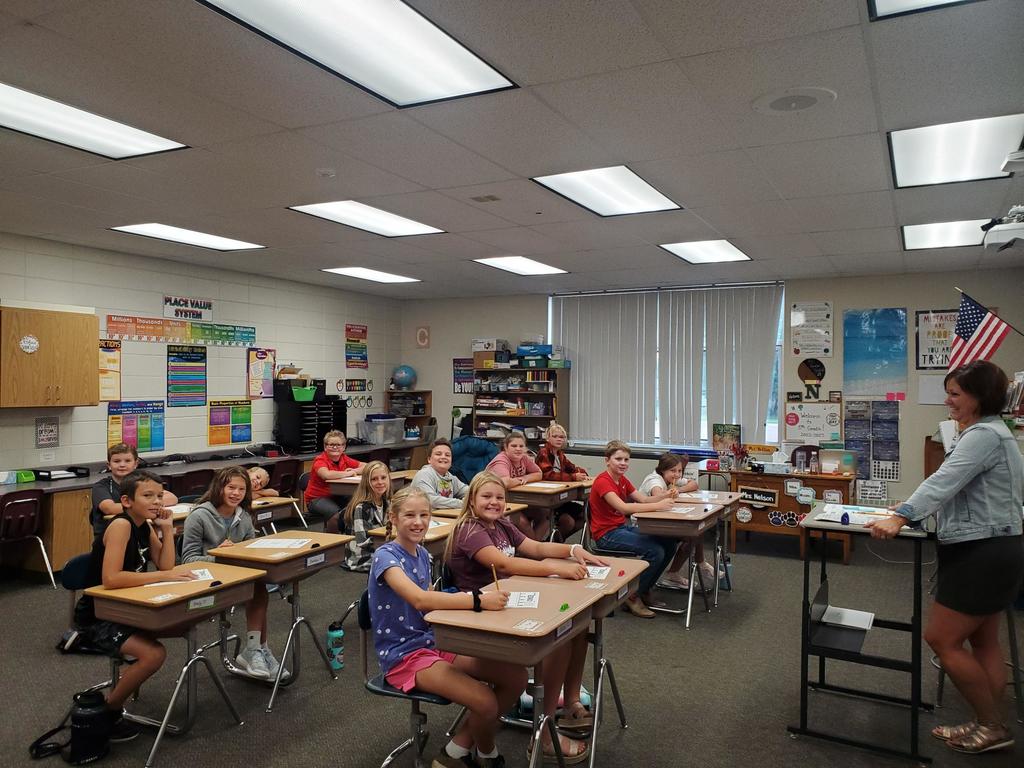 Our kiddos are off to a GREAT Start!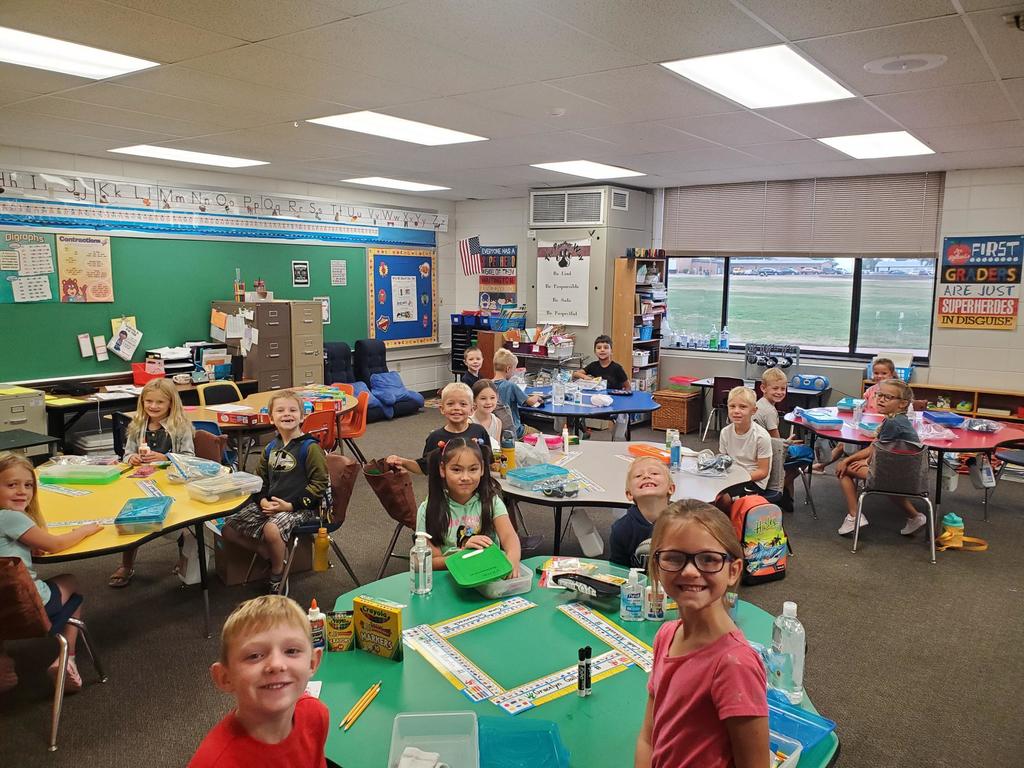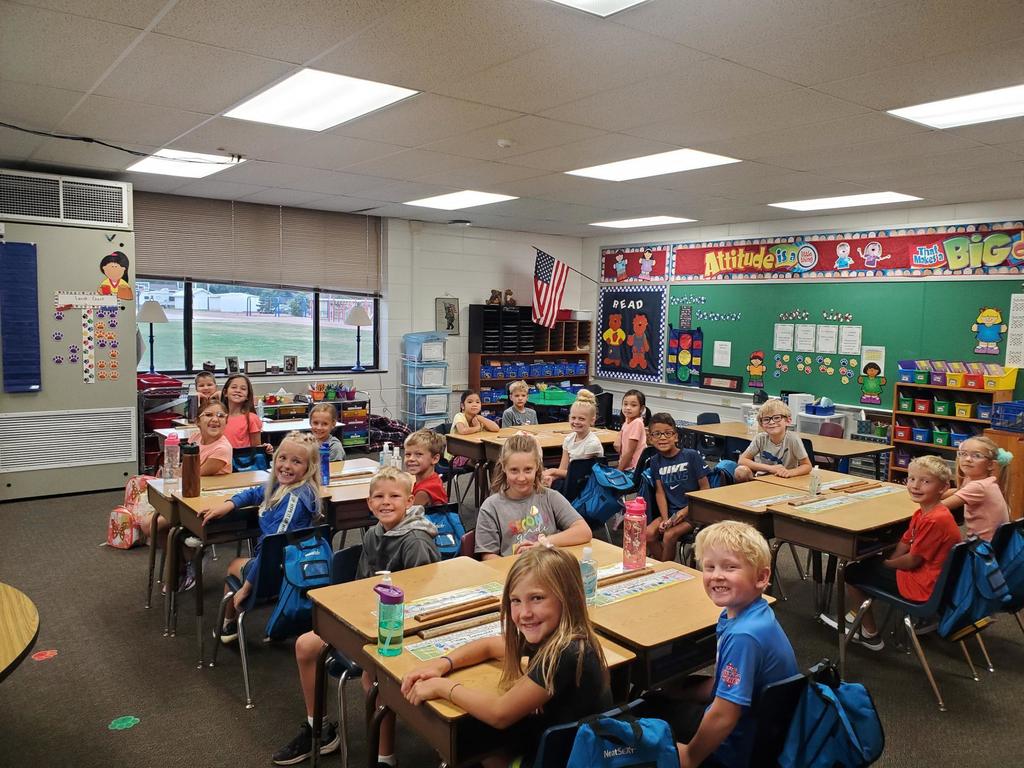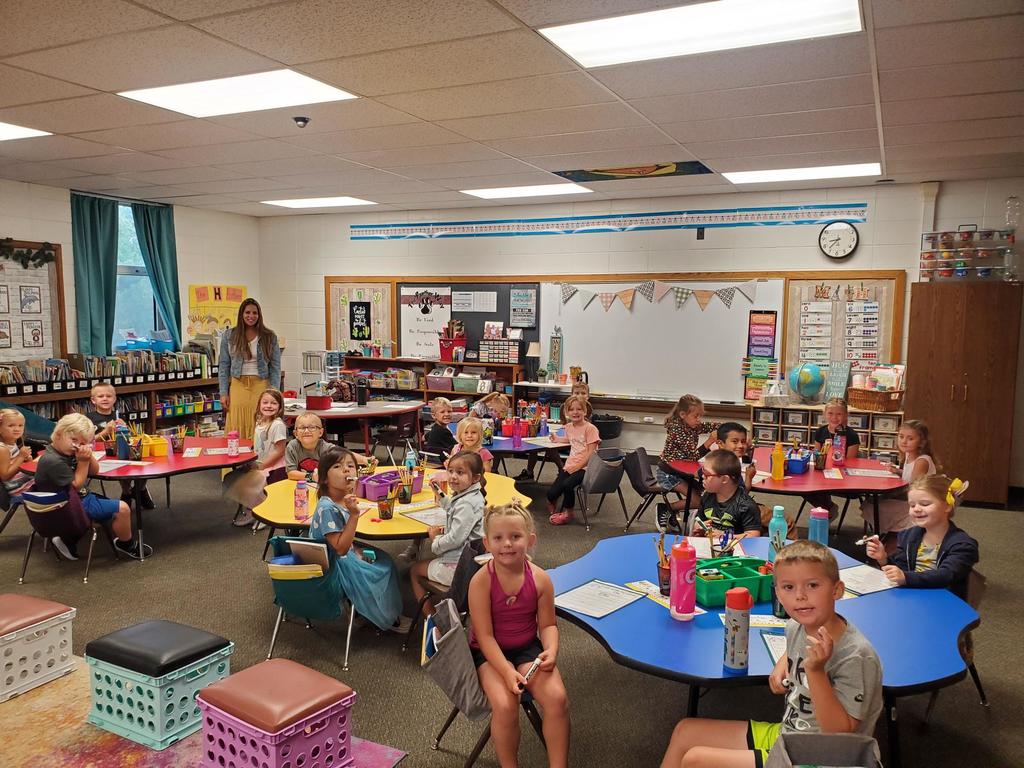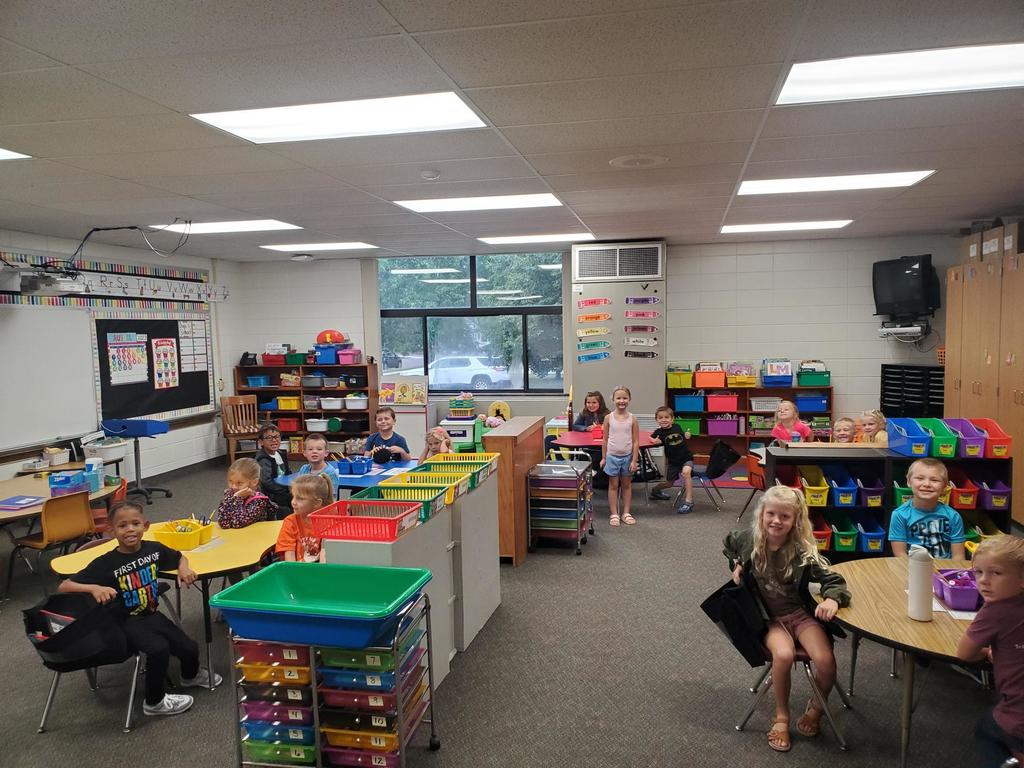 We had an OUTSTANDING First Day of School!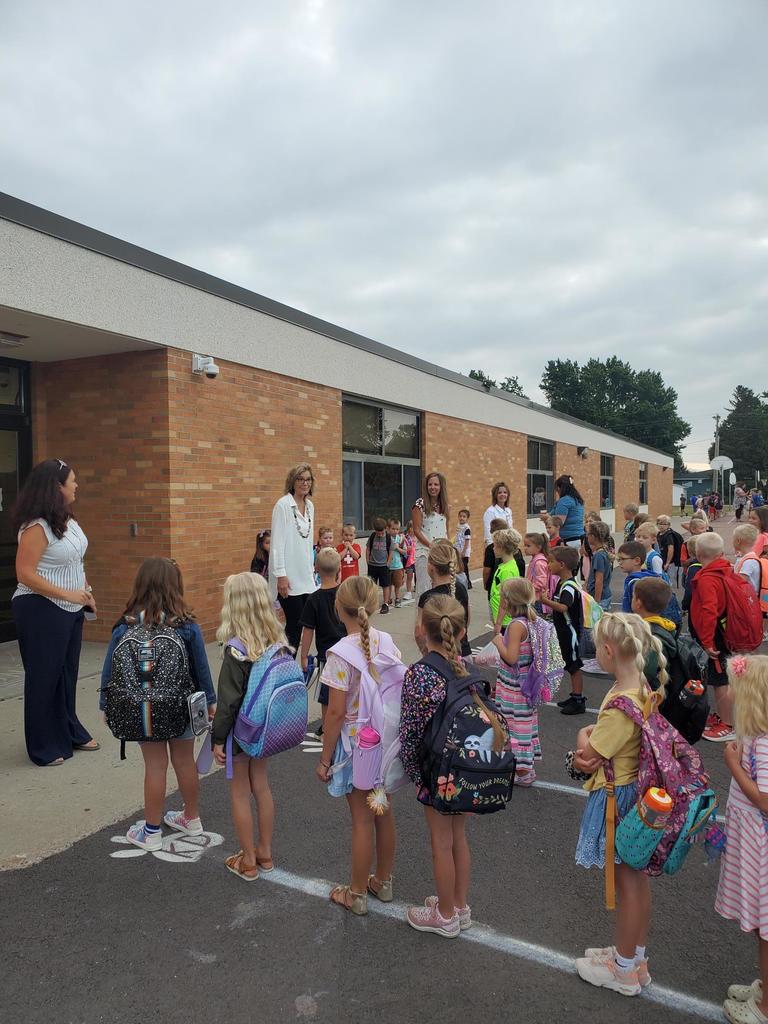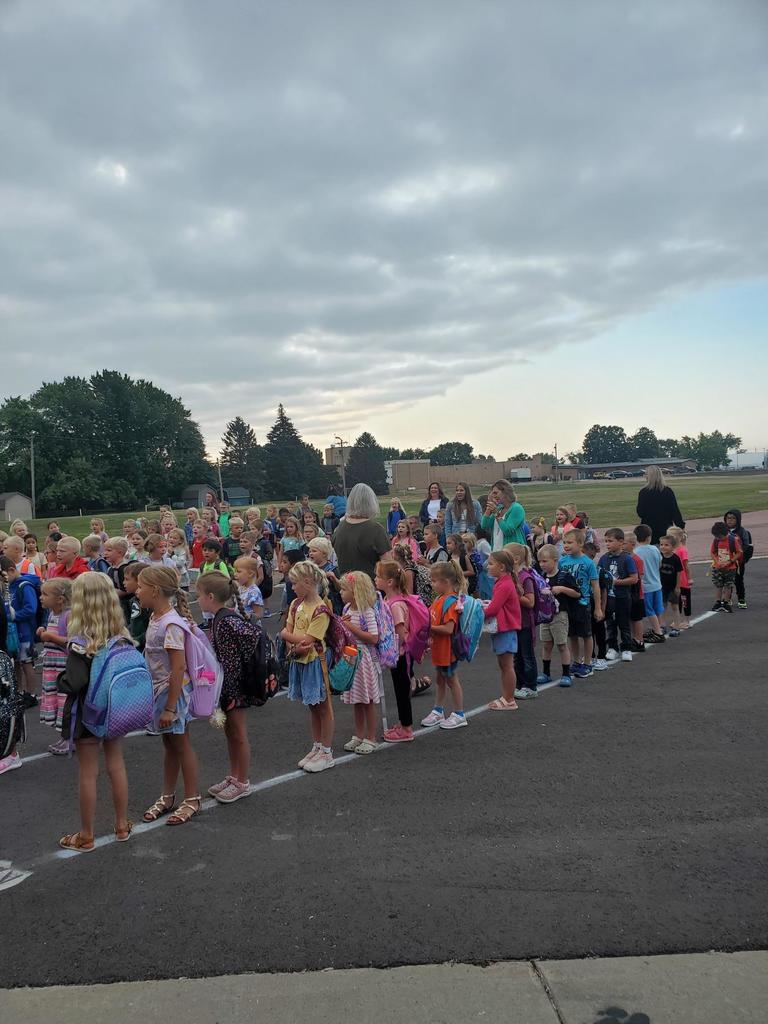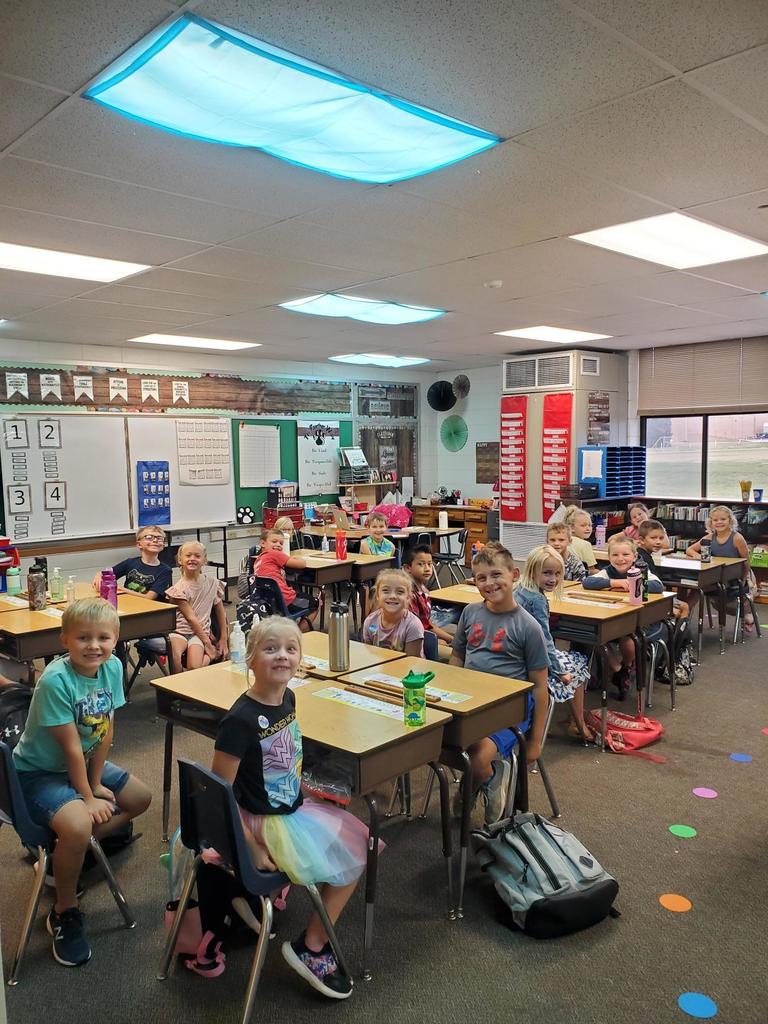 Attention Parents/Students If you as a student have planned on taking an online class this fall semester (not including dual credit) they will be starting Monday the 22nd. Please let Mrs. Hanson know the title of the course you are planning on taking by emailing her at
sadie.hanson@k12.sd.us
and she will get you registered. Here is the link to the course selection list:
https://sdvs.k12.sd.us/Students/Courses.aspx
Thank you.

Per the August Platte-Geddes School District Board Meeting, only senior students will have the open-campus option during their dual-credit and online class periods.