Black Panther Nation, we have two more state champions coming home today. Our boys 4x100 team of Skyler Hanten, Trevor Rolland, Hayden Sprink and Aiden Bultje, and Lee Reiser won Shot Put today. The 4x100 also broke the school record with a time of 43.8 seconds. Lee won with a throw of 57'10". Thank you to all the seniors that competed this season. You will be missed.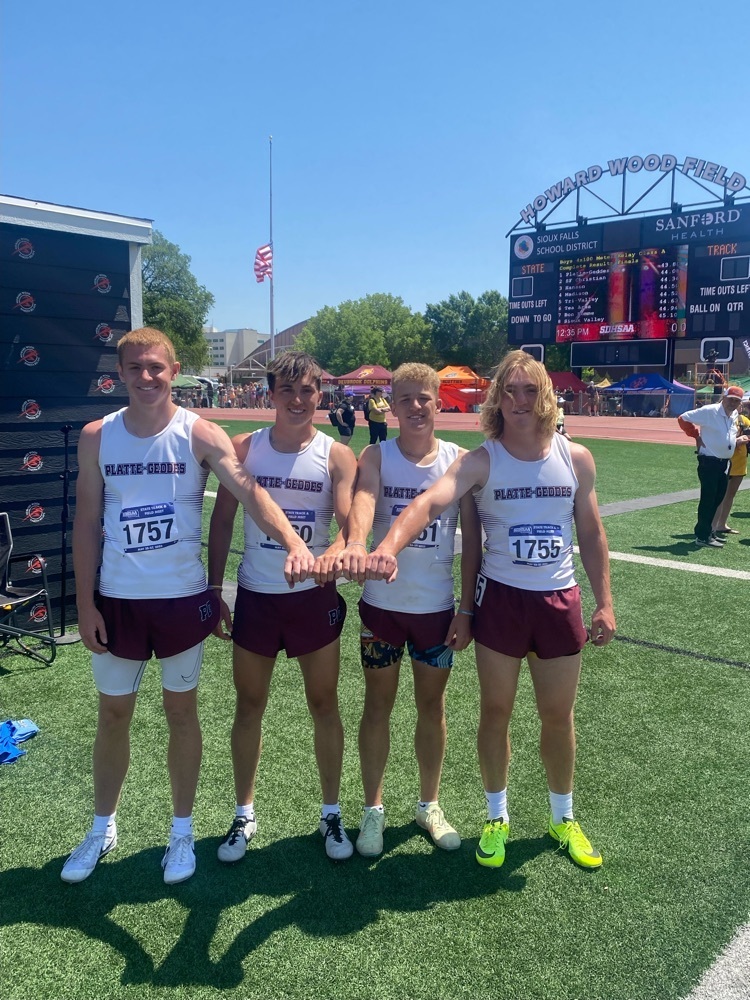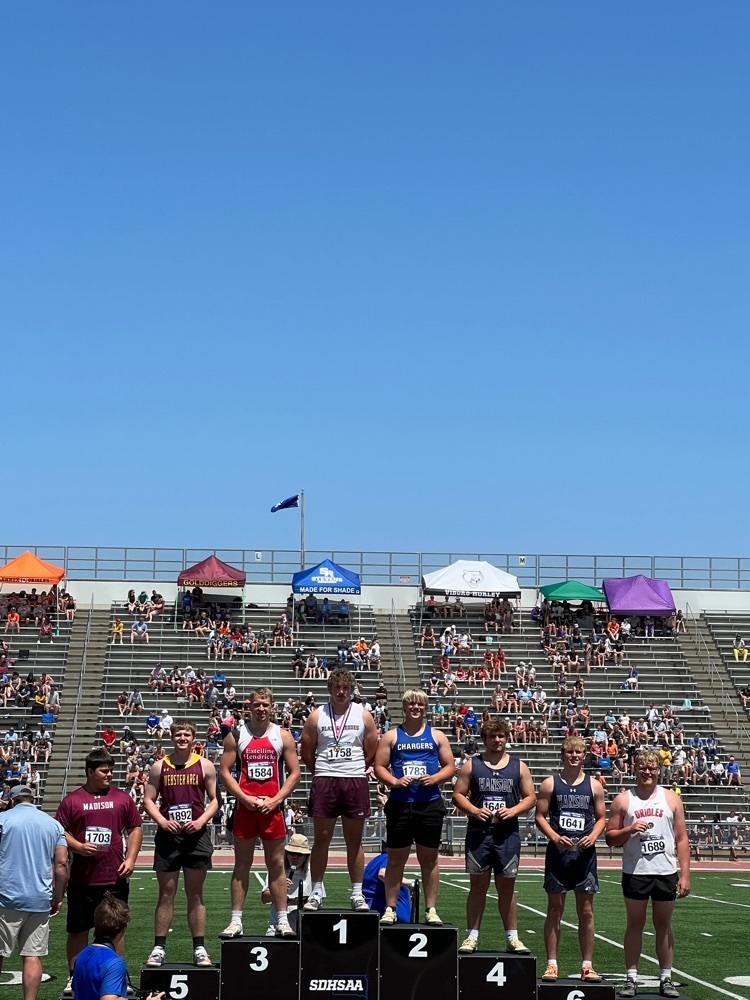 Congratulations to our boys 4x200 Relay. They not only got 2nd place today at the state track meet, but also broke the Platte-Geddes School record with a time of 1:32.01. Congrats gentlemen.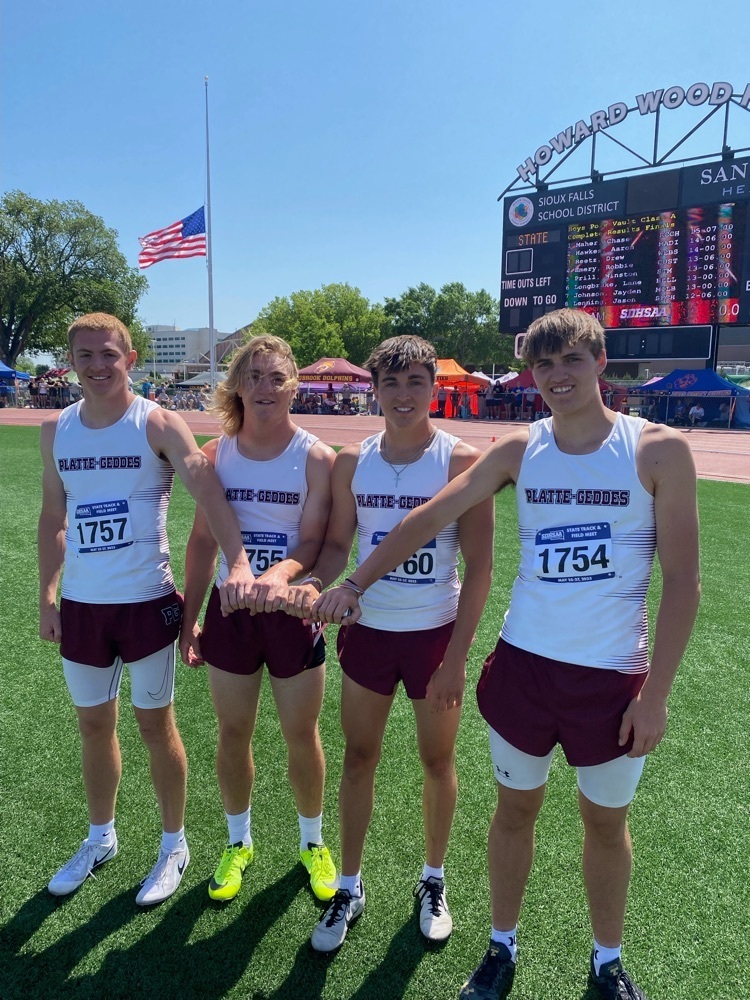 Congratulations to Lee Reiser on his 1st place finish in the Class A discus. Lee finished his career with a throw of 177'05". This mark is again a new school record. Congrats Lee!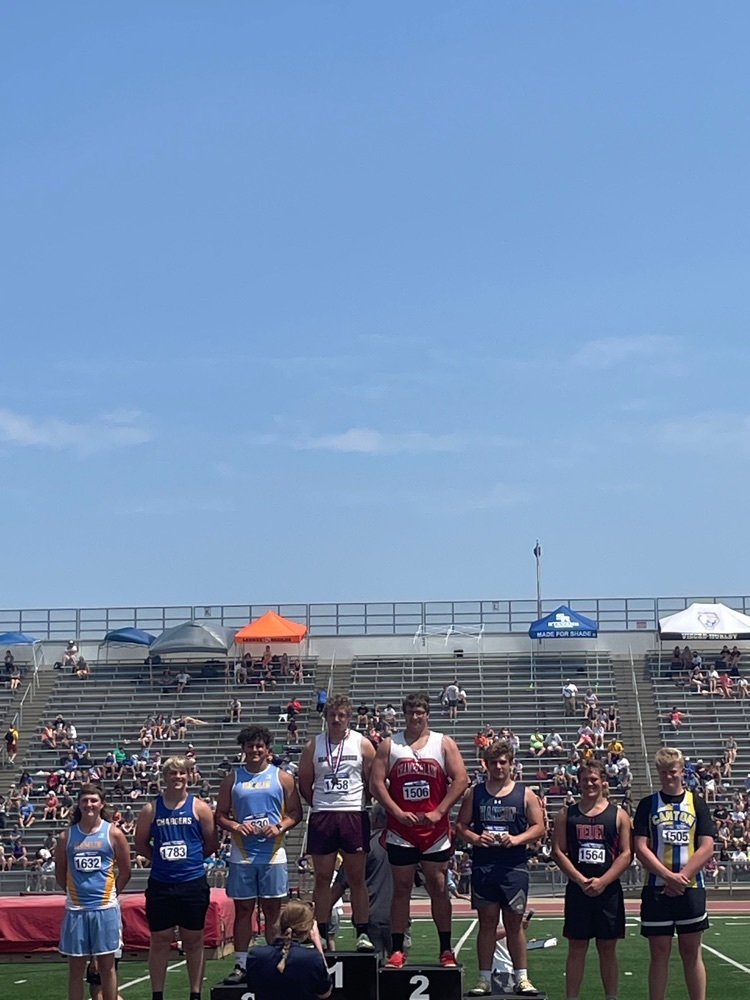 ATTENTION ALL 2022-2023 Seniors, the school district was just informed about another scholarship opportunity. Please contact Mr. Hunhoff via calling the school or email:
Calvin.Hunhoff@k12.sd.us


End of the Year DONUT PARTY and Celebration......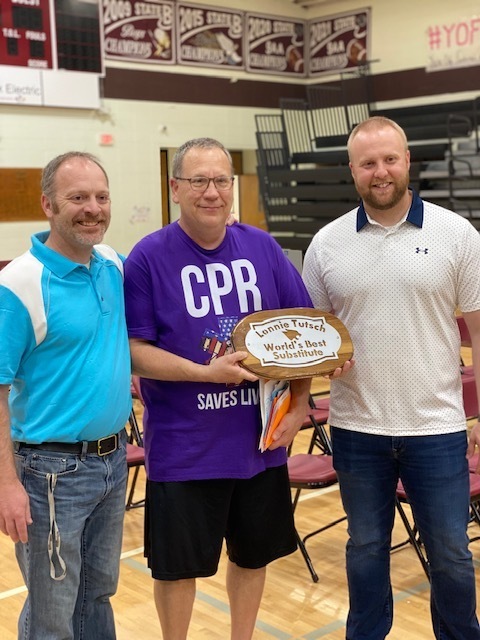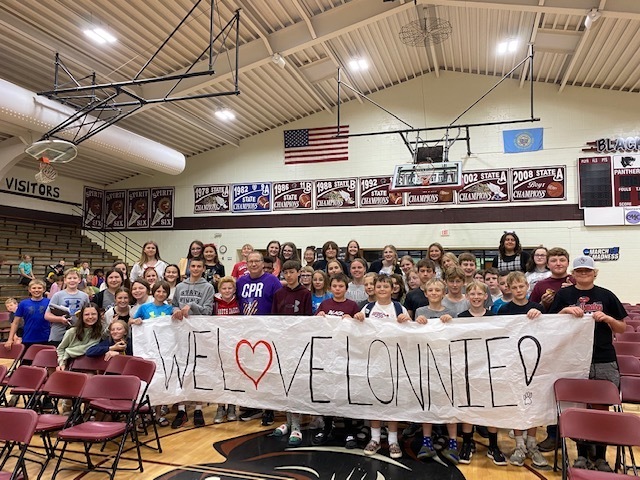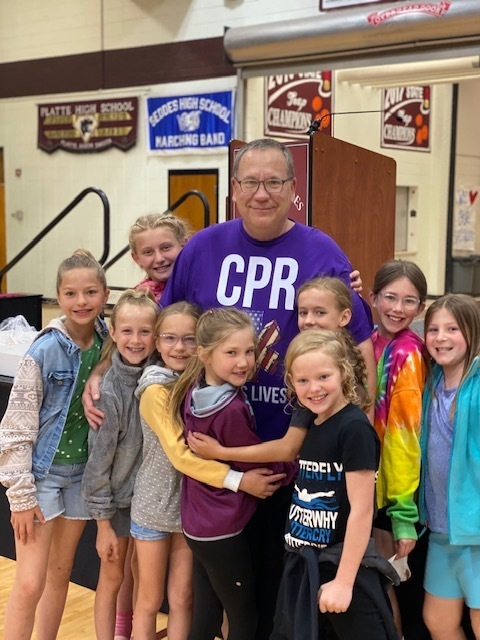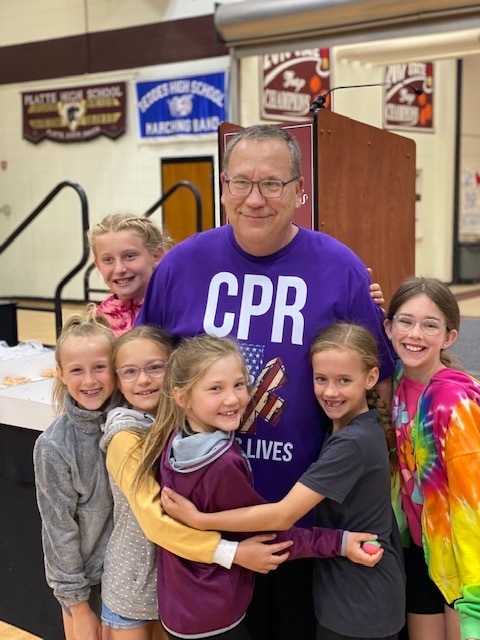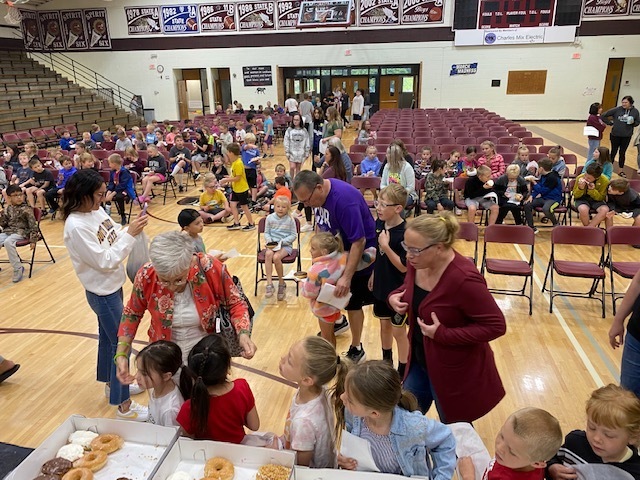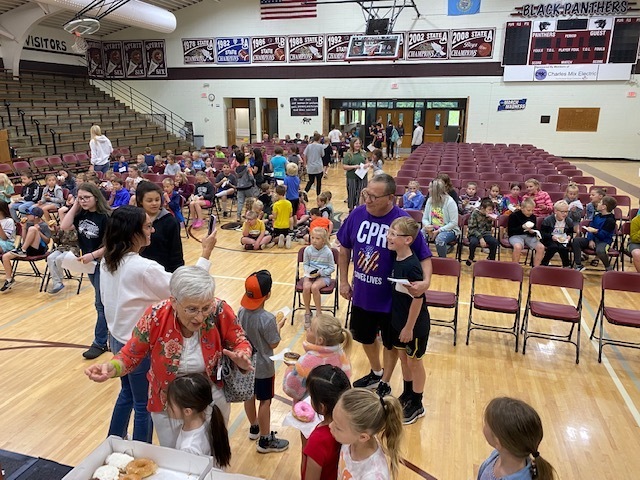 A celebratory party to end our school year! A DONUT PARTY enjoyed by EVERYONE! Thank you to substitute teacher, grandfather, and wonderful supporter, Lonnie Tutsh, for sponsoring the "End of the Year DONUT PARTY and Celebration"!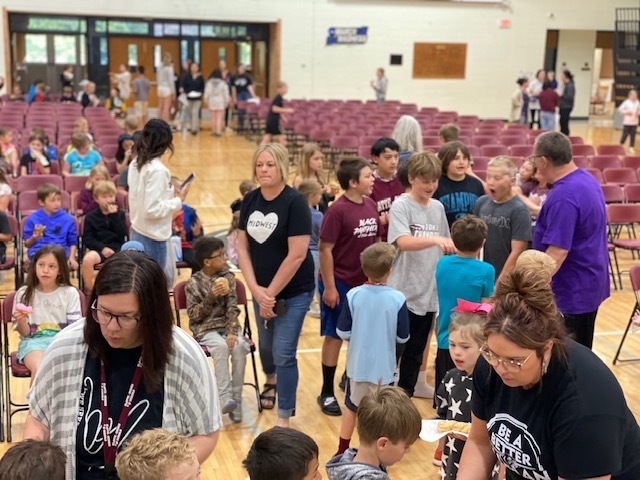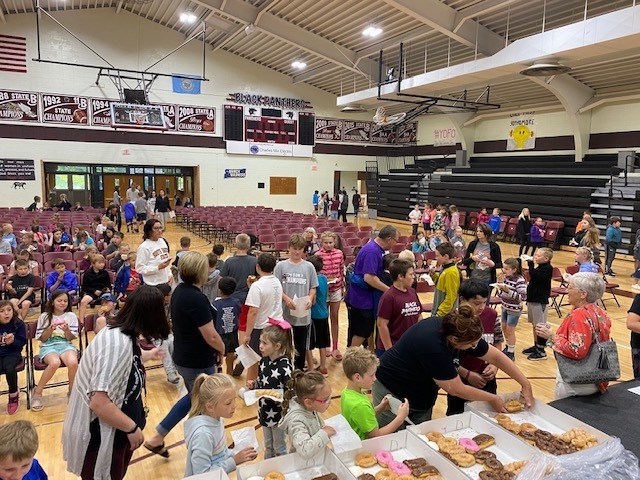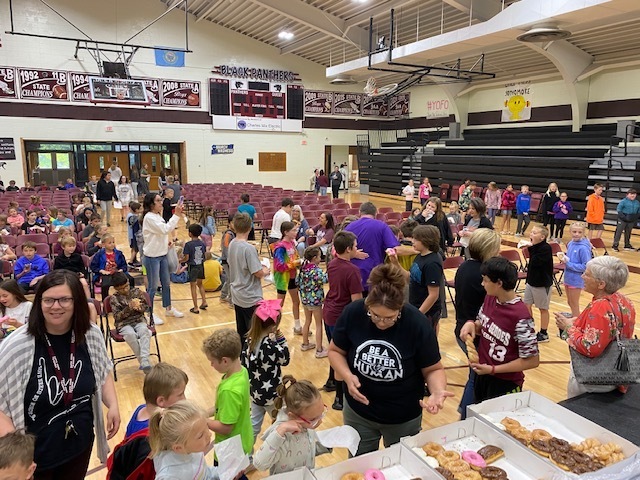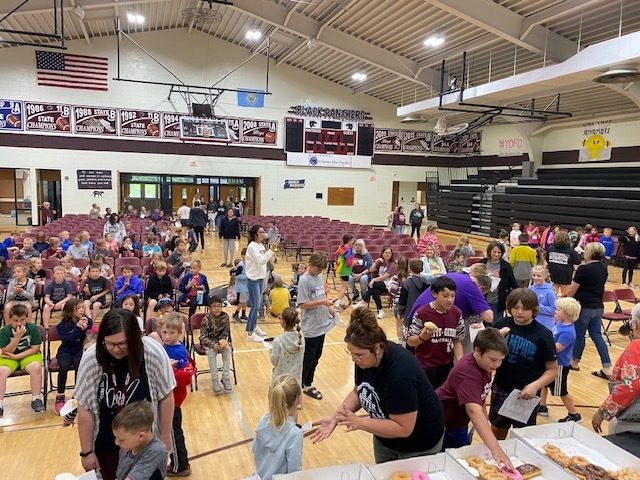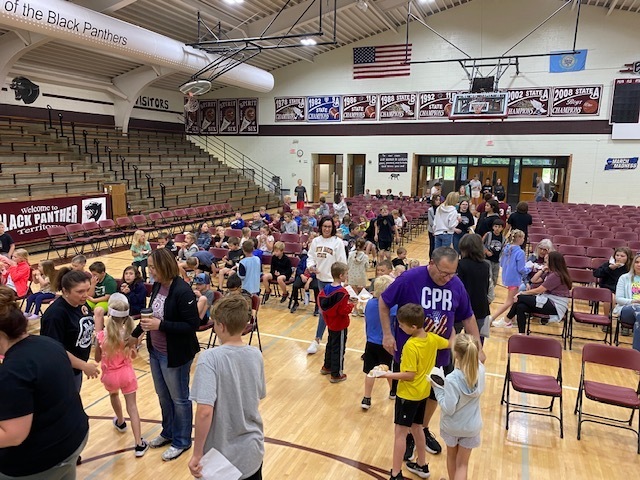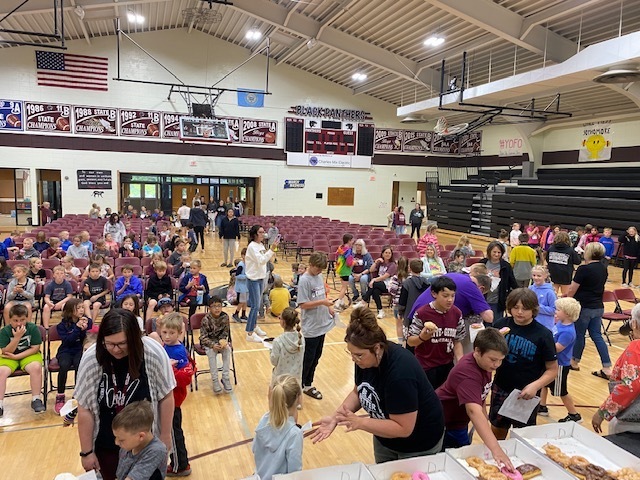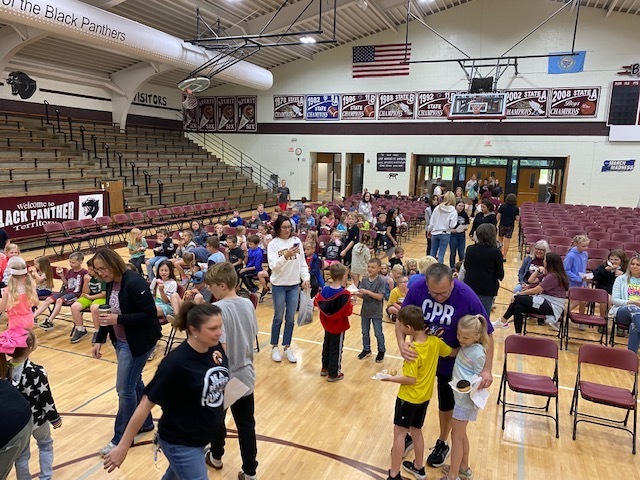 A huge shout out and an endless amount of gratitude goes out to the P-G staff, football team, cheer/dance team, and all the volunteers who made today's work of emptying every classroom a swift process. Thank you to Ringling Trucking and Midwest Concrete. A million times over, thank you to everyone. Many hands truly does make light work!
Congratulations to Briana DeGroot for signing to participate in Track & Field next season at Dakota Wesleyan University. You will do great things and make your community proud! Best of luck.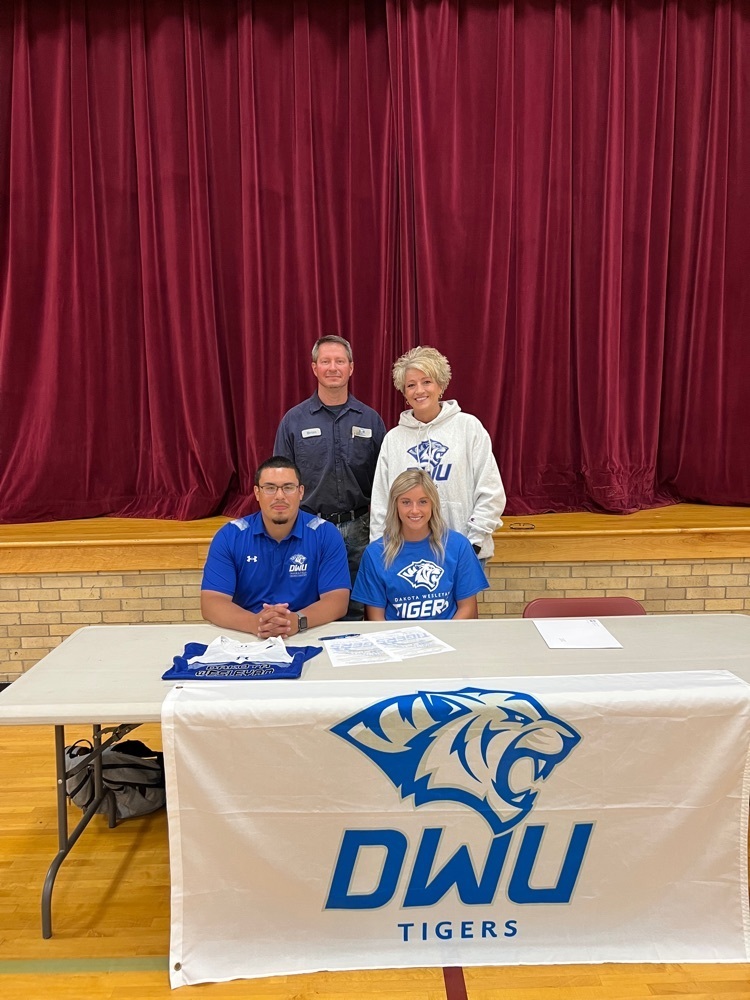 To all those that may have forgotten and would like to attend, tonight at 7:30 in the main elementary gym is the Platte-Geddes annual Class Night. We are excited to present numerous awards and scholarships to our well deserving students. See you tonight

Best of luck to our 2023 Graduating SENIORS!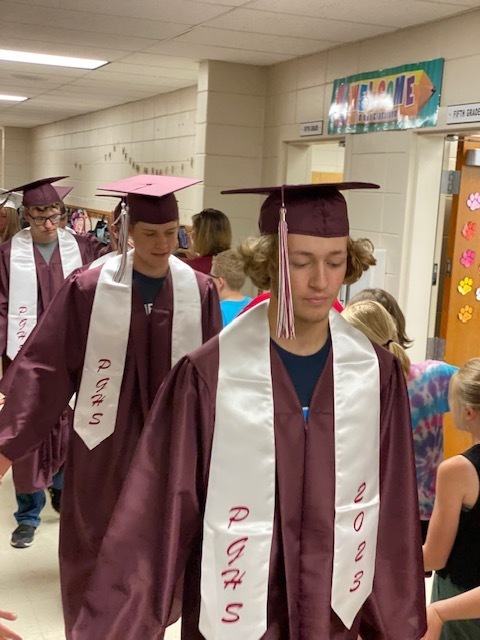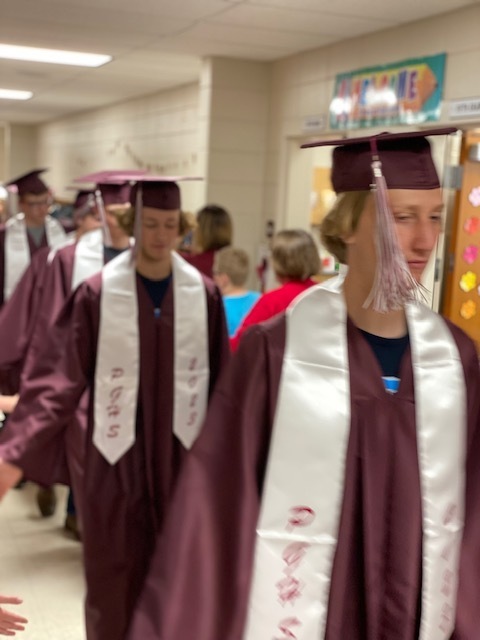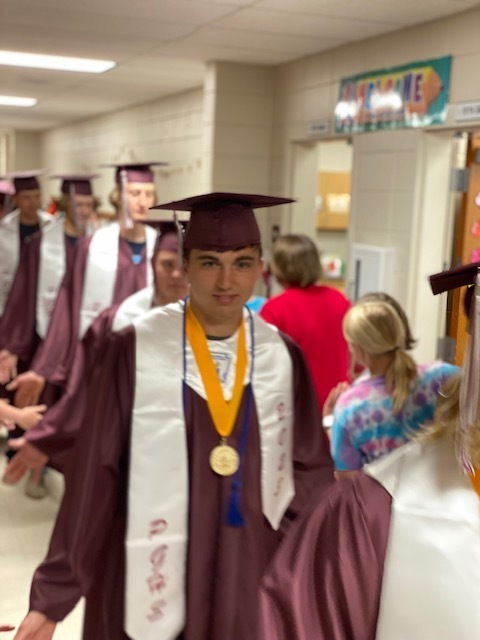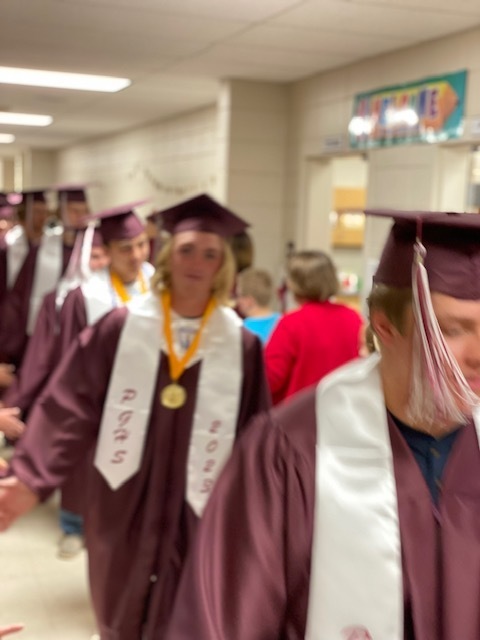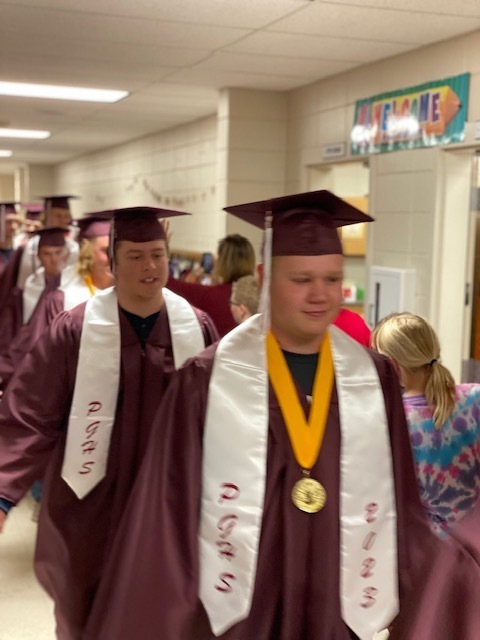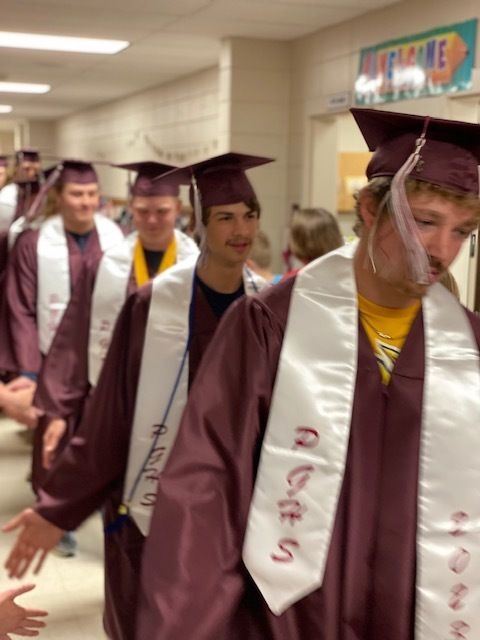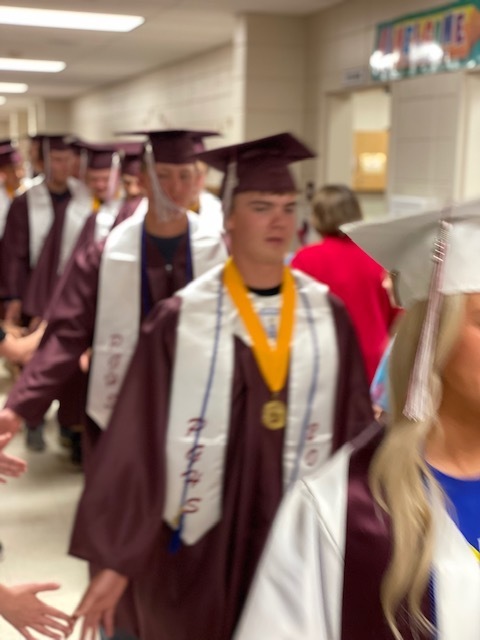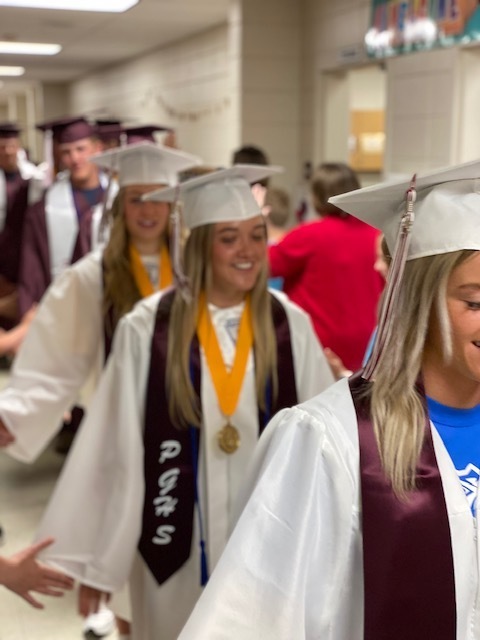 The 2023 Graduating Seniors walked through Platte-Geddes Elementary this week. Thank you to our SENIORS for being such fine examples to our elementary students! We wish you well in all your future endeavors!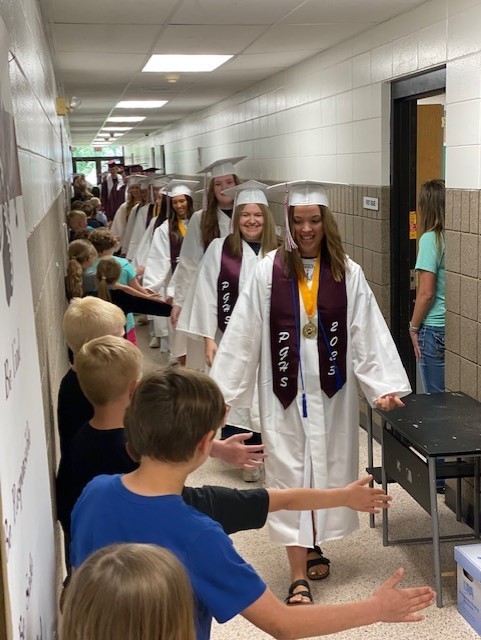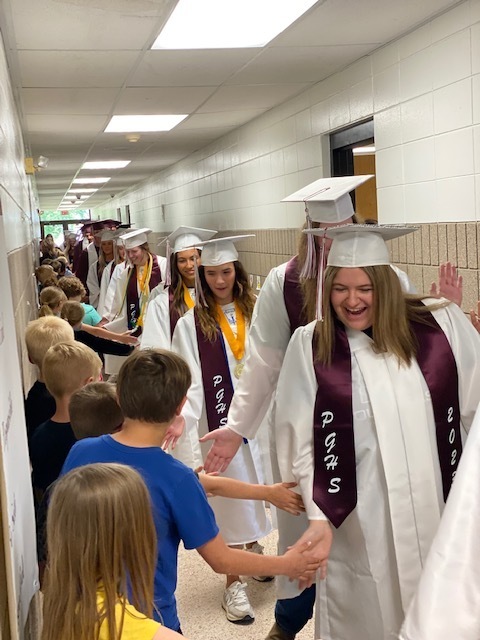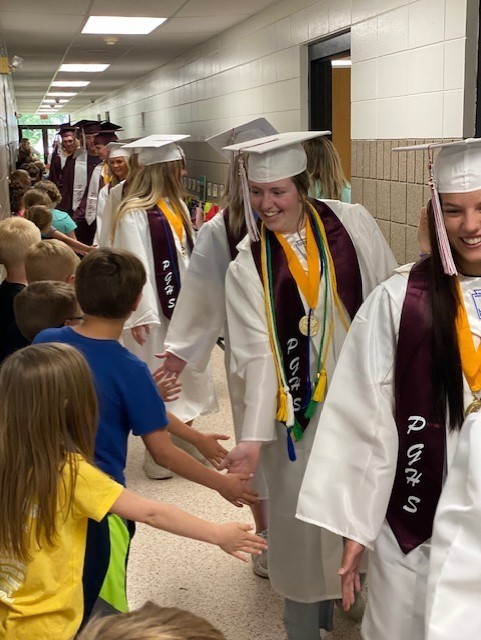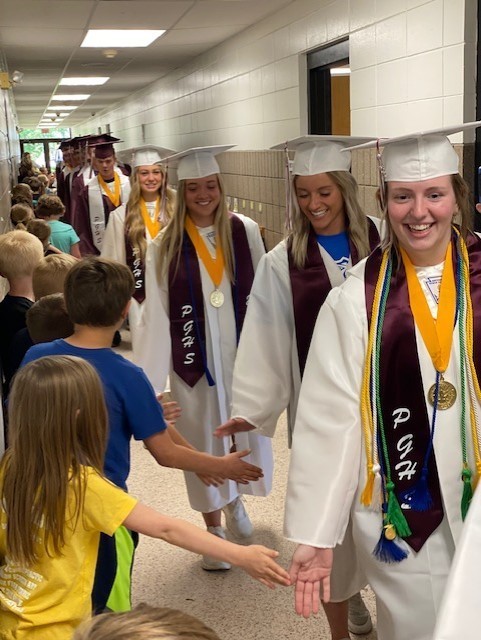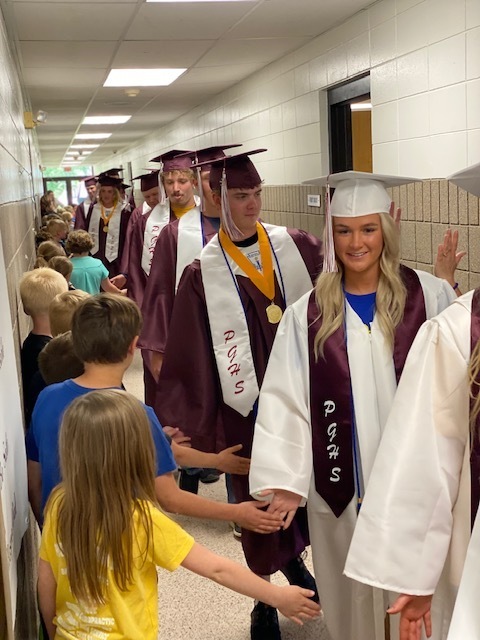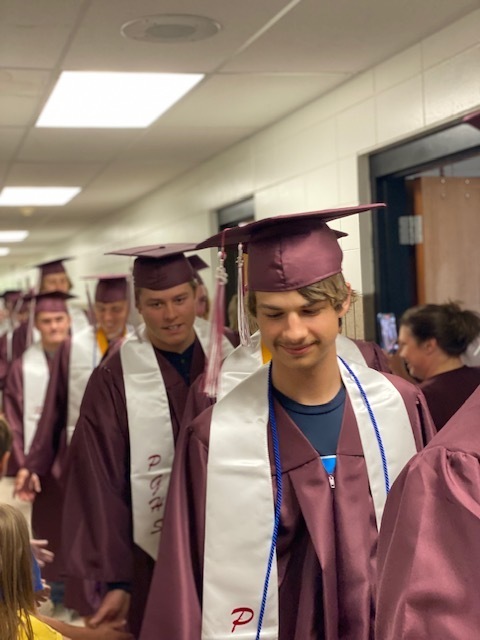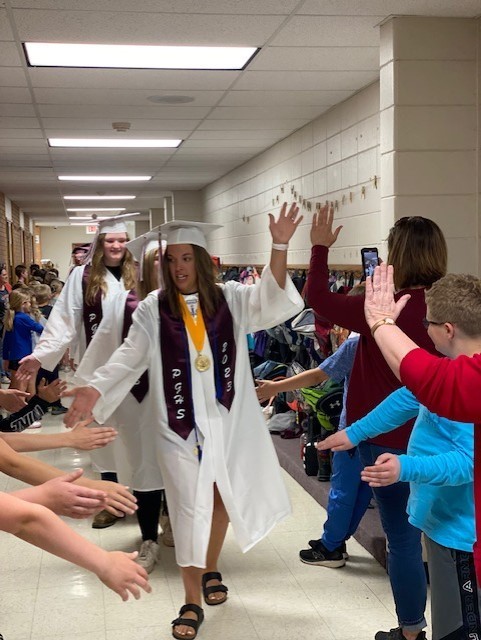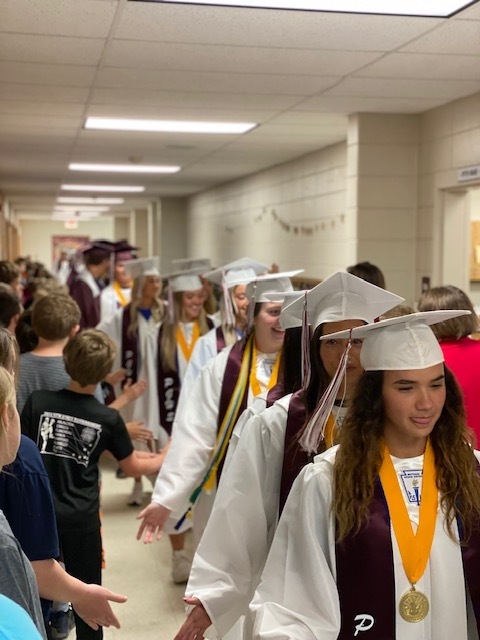 Our First Graders took a field trip to the Sioux Falls Zoo this week......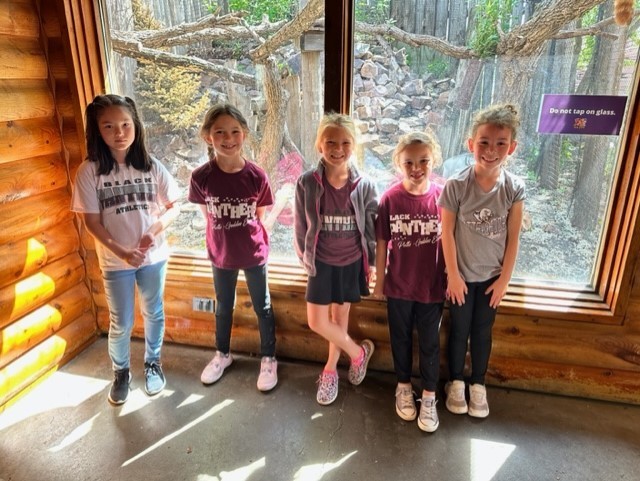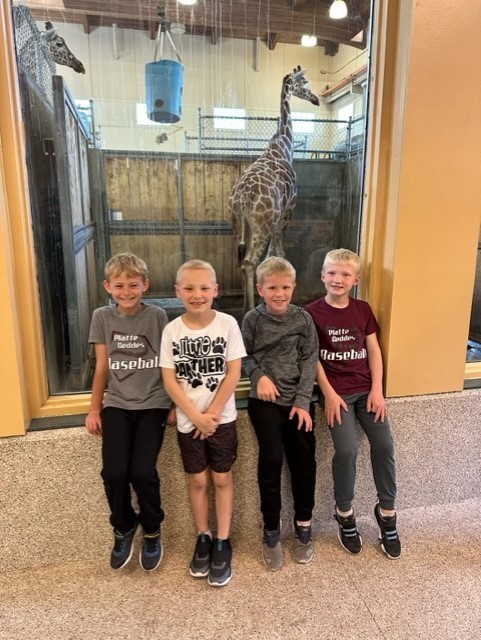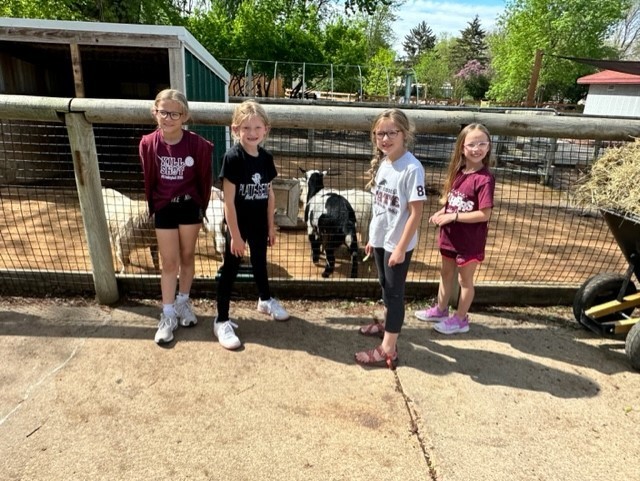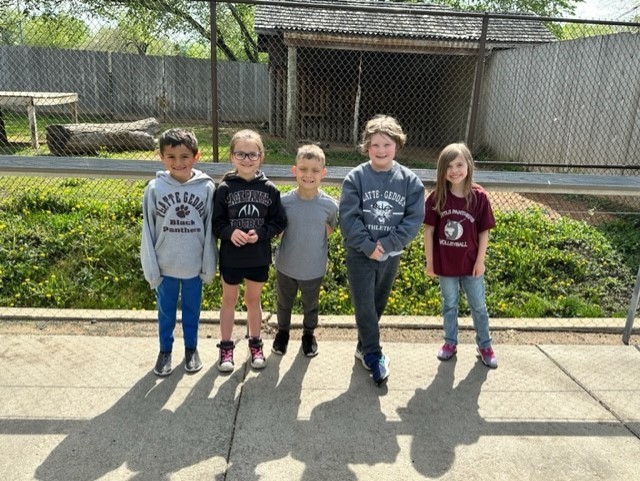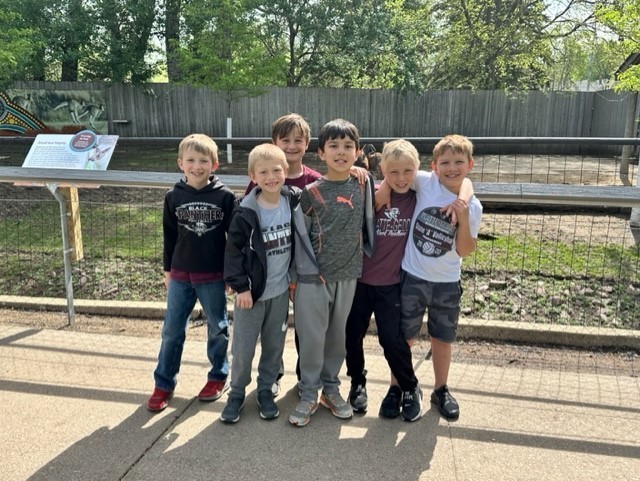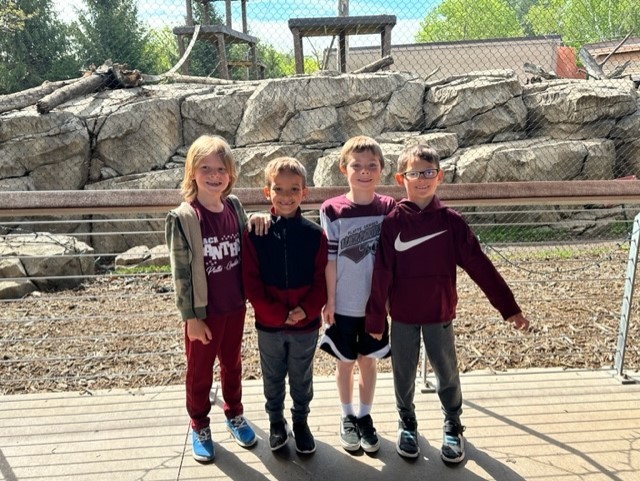 Calling All Volunteers: They say many hands make light work and this endeavor will be no exception. Due to the summer renovations that will take place at both the elementary and high school buildings, every classroom needs to be emptied of all desks, books, etc. Some of our coaches have volunteered their student-athletes to assist in the process, but we are looking for additional volunteers to lend a hand. Ross Ringling has graciously donated a semi and trailer and Midwest Concrete is allowing the district to store all the desks in the former Yellow Rose building. If you are looking for a great cardio workout and lessening the burden for all district employees, come to either the Platte-Geddes Elementary or High School at 9 a.m. on Friday, May 19. Your assistant is great appreciated!

Second Grade Geddes Park Project!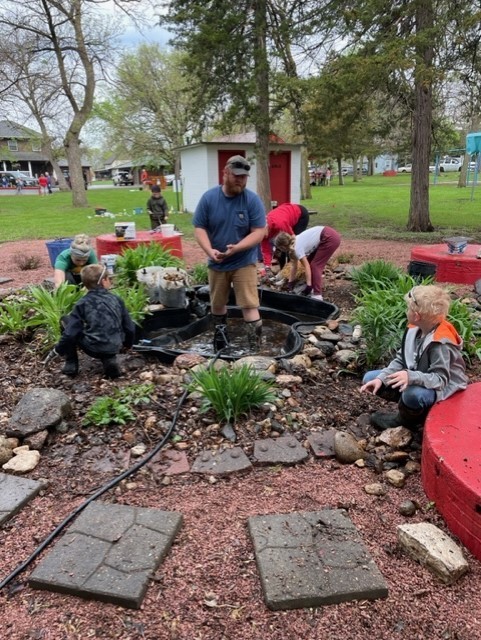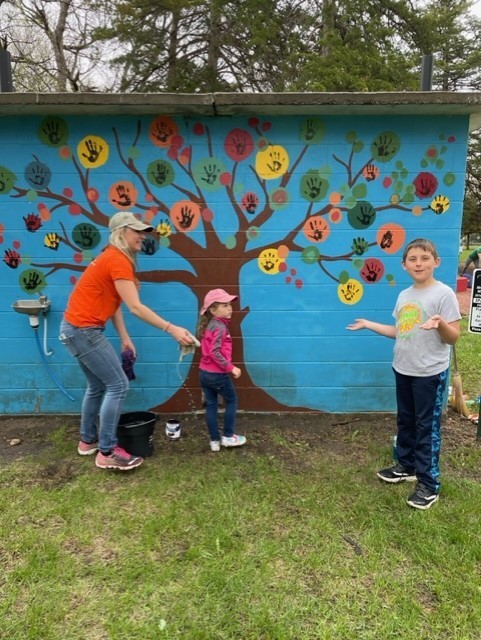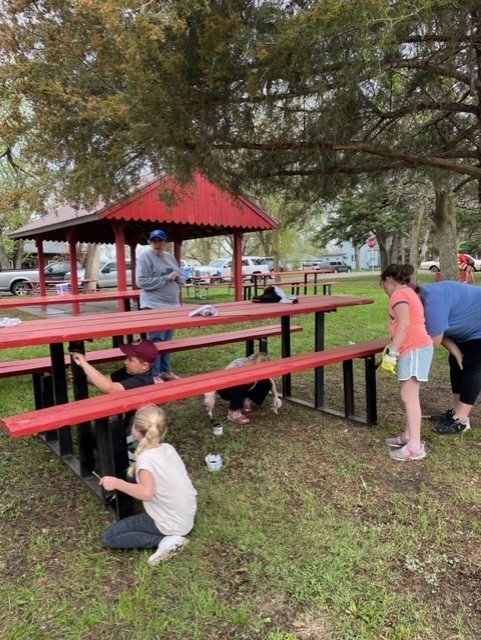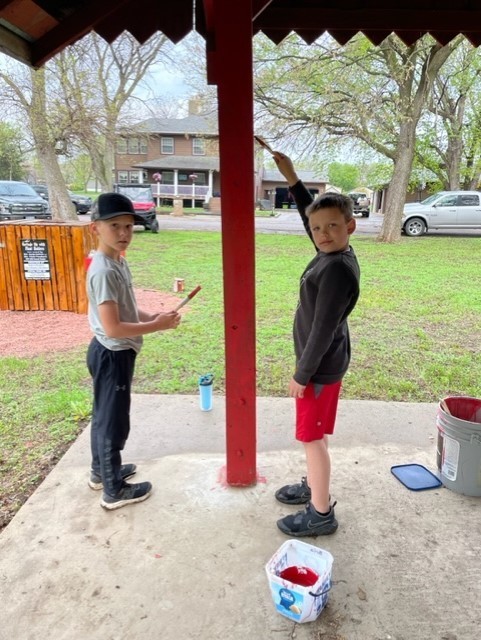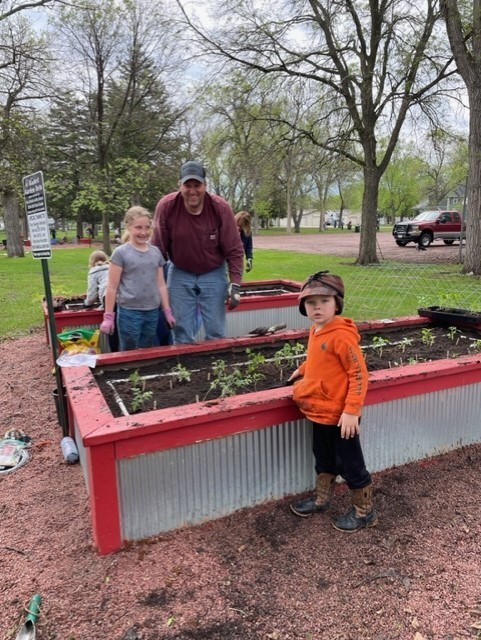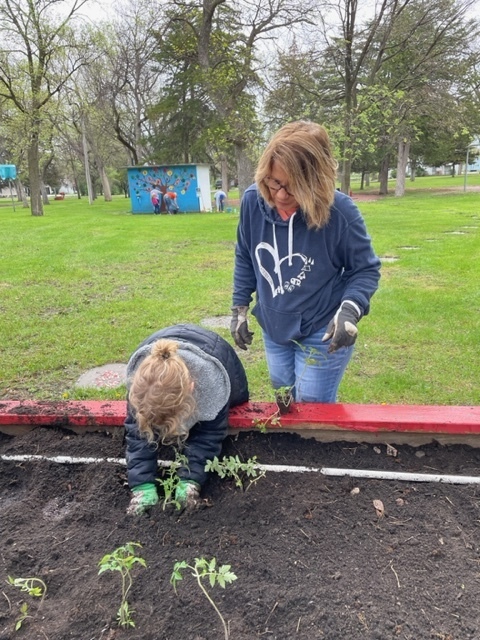 Our second graders and their parents completed their PBL project in the Geddes Park last week. Be sure to stop in at the park to see their outstanding work! Thank you to Trevor Rolland for his Senior Project of making the "Tire Game". Thank you to the second graders for keeping the park clean each year and for adding new projects.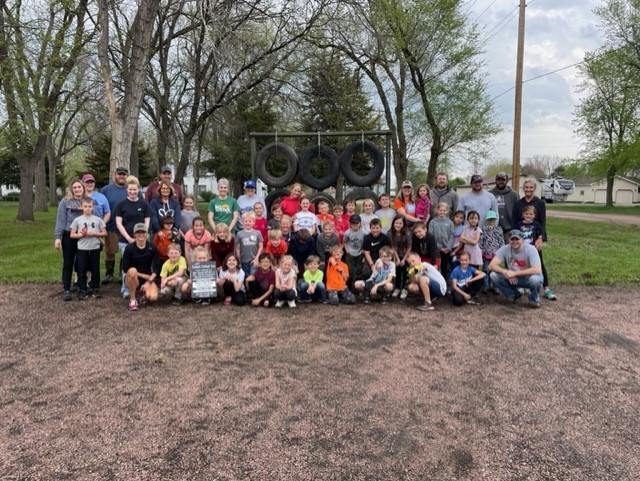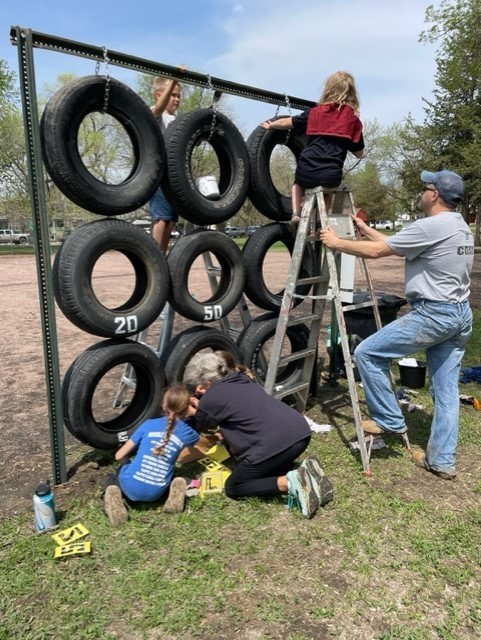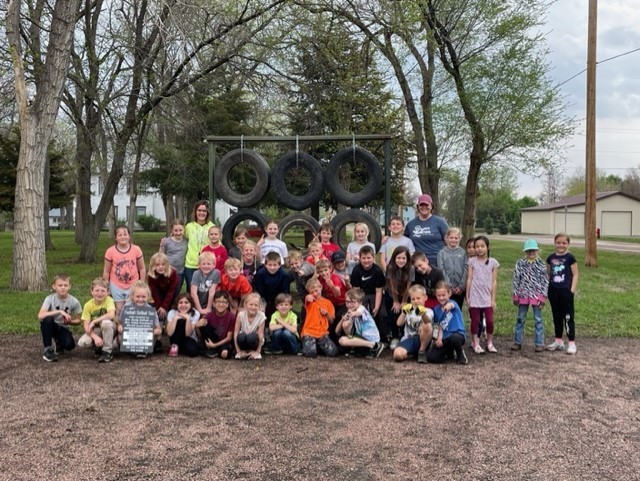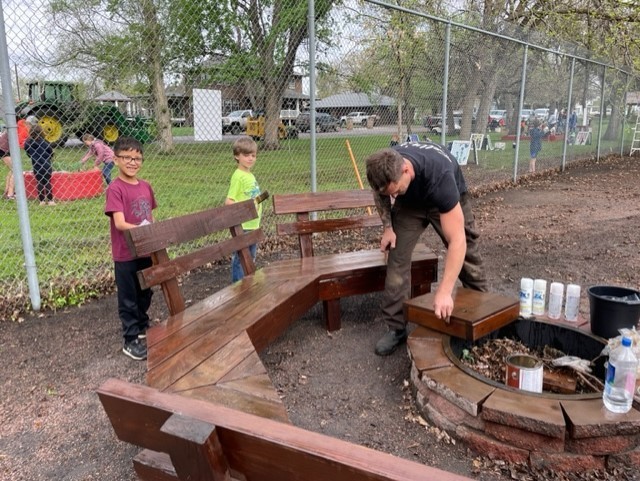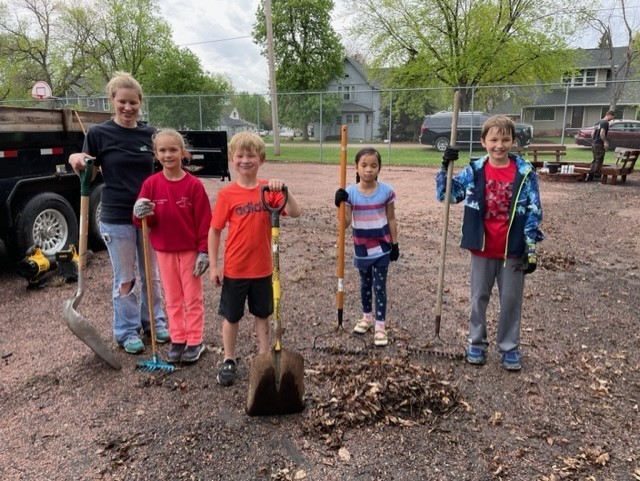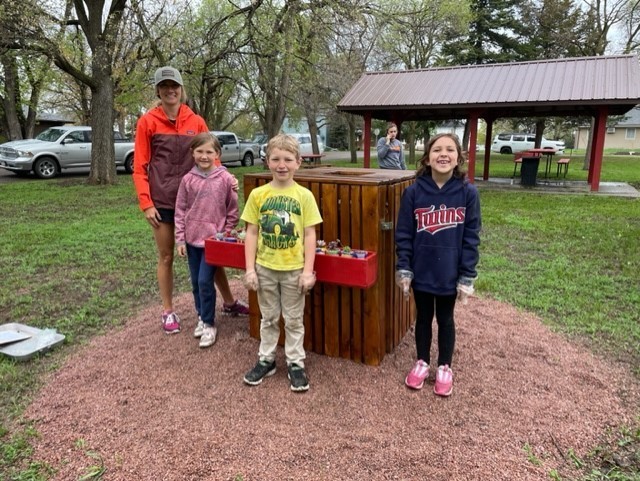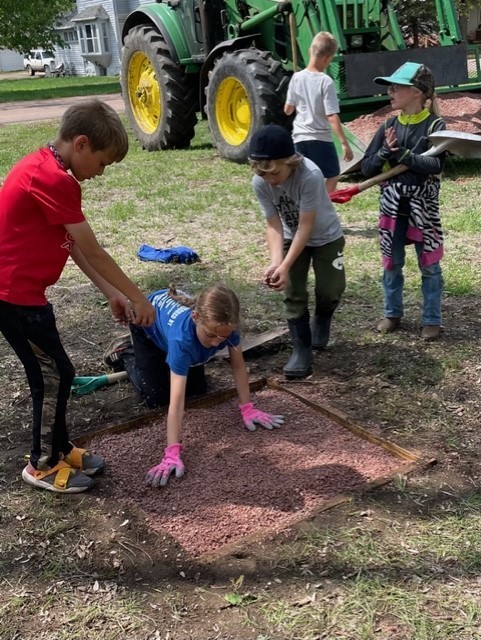 5th Grade Science Fair......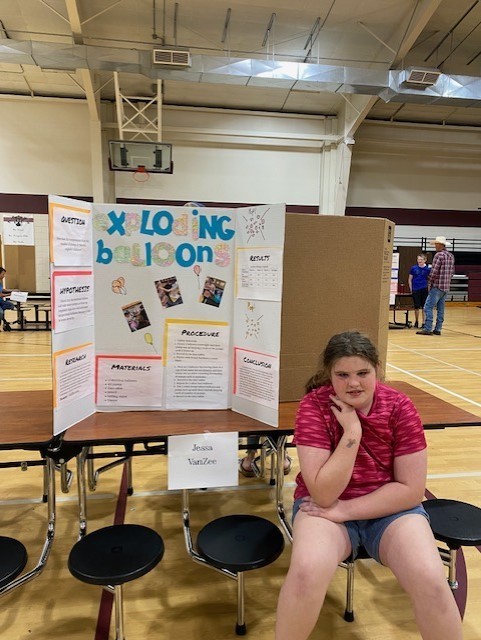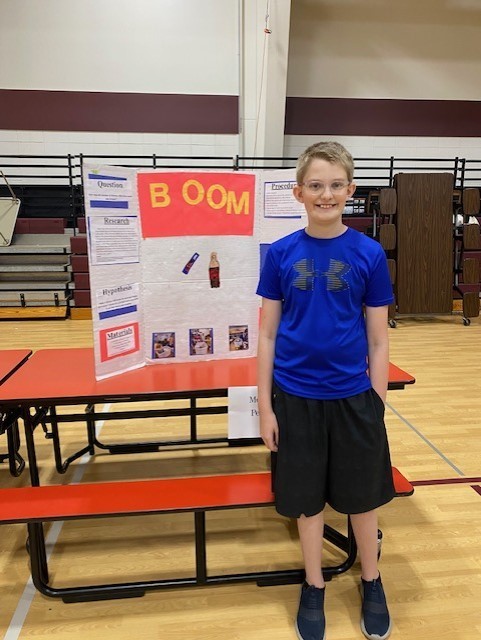 The 5th Grade Science Fair was Outstanding!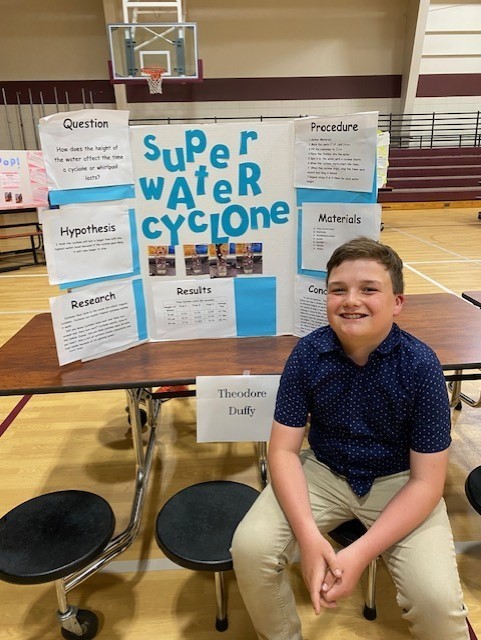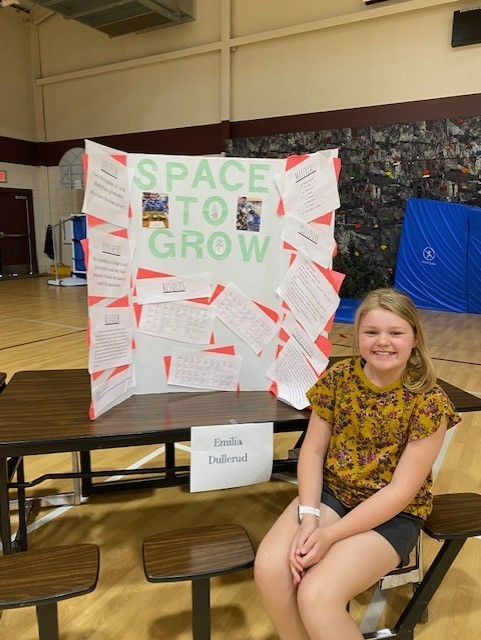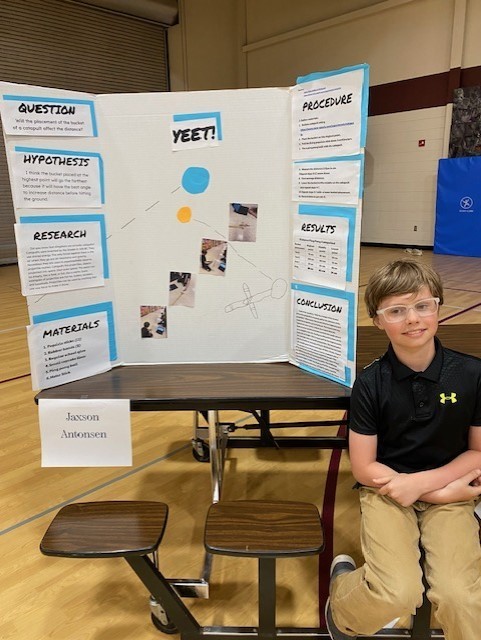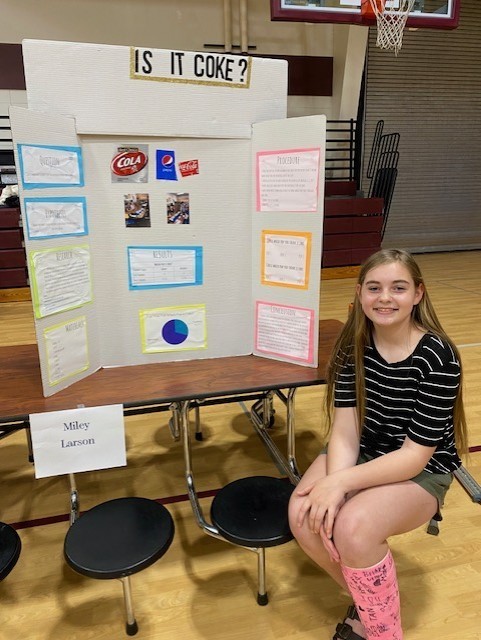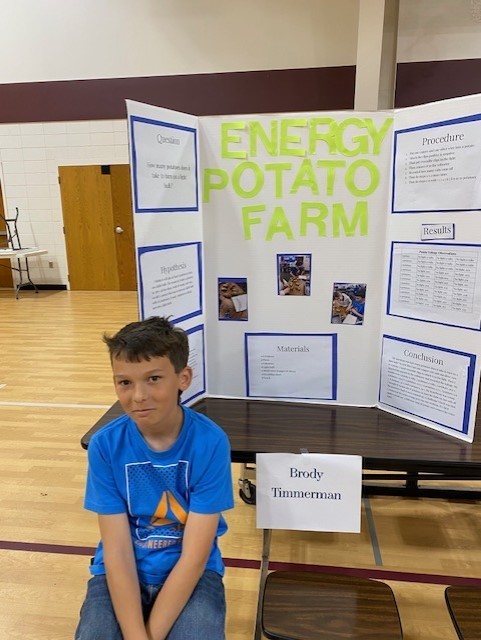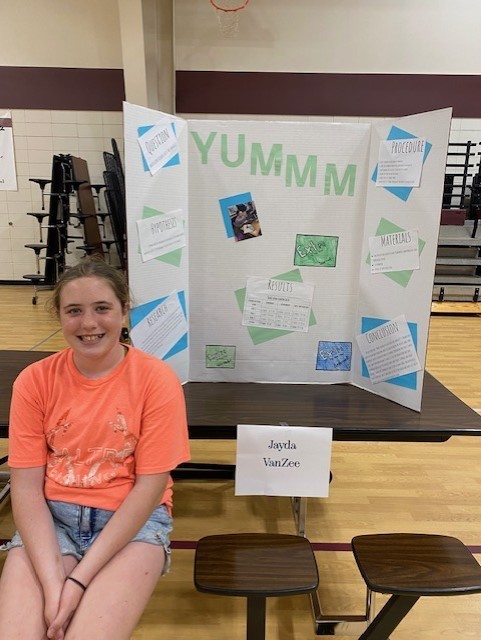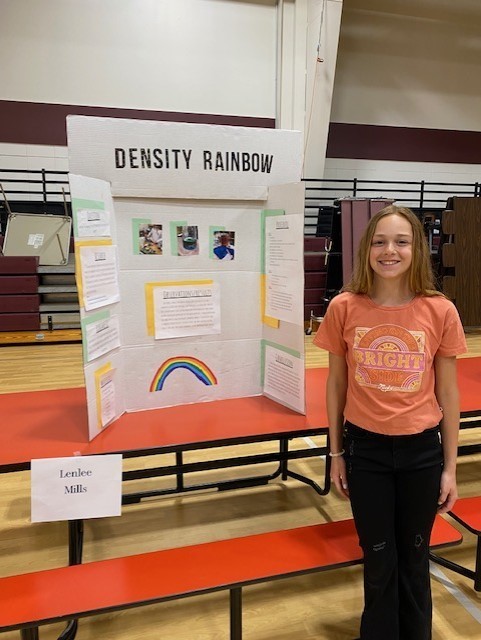 The 5th Grade Science Fair was Outstanding!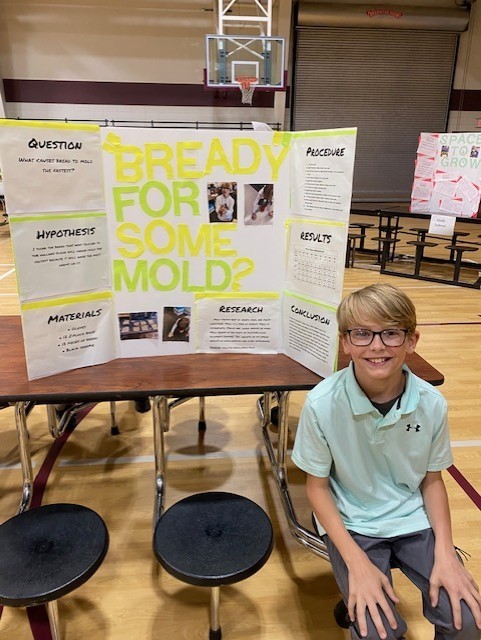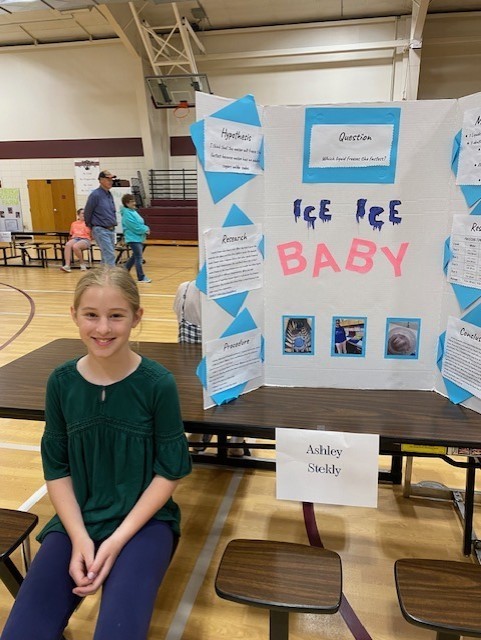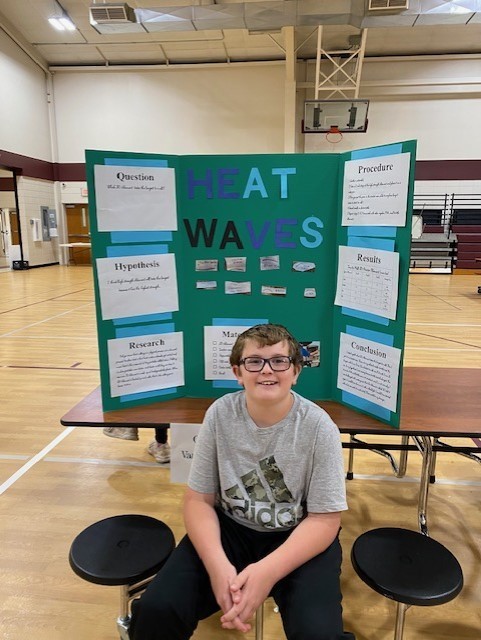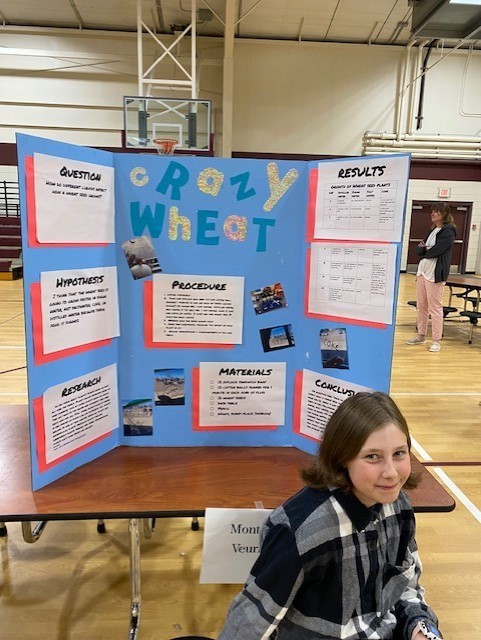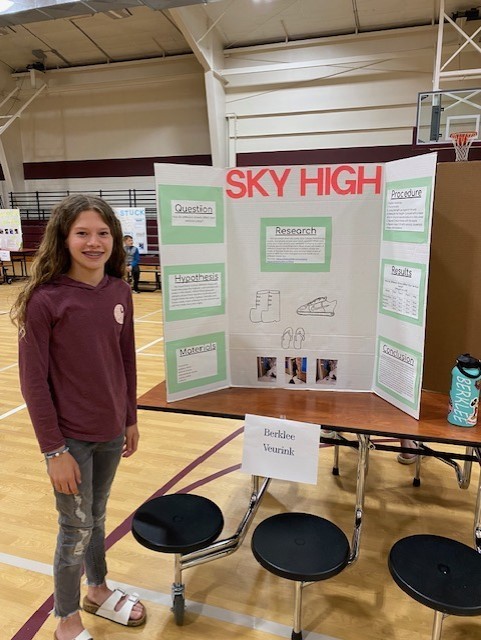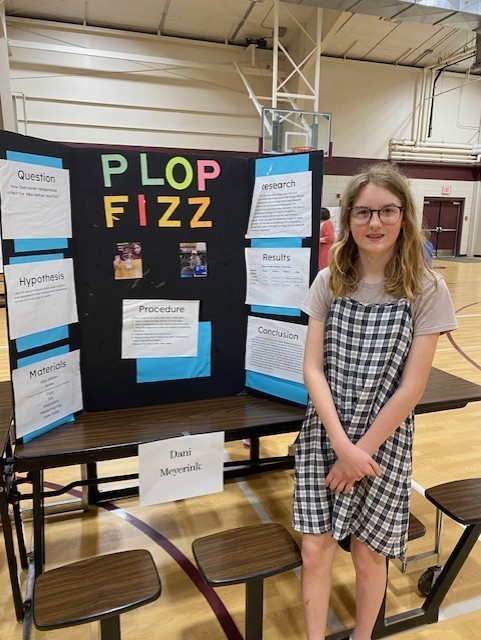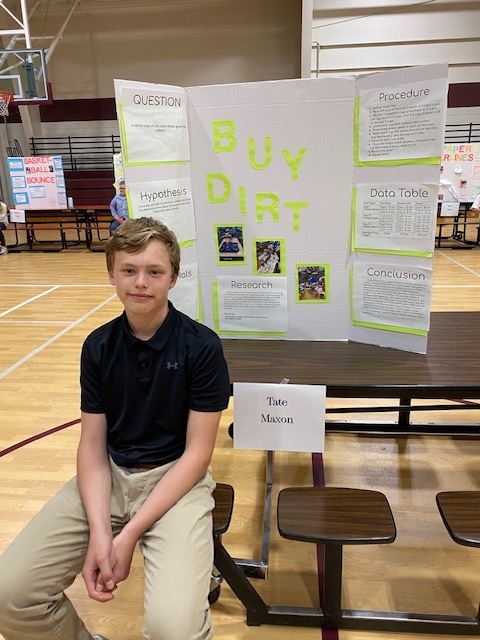 The 5th Grade Science Fair was Outstanding!