Mrs. Kathy Holter was presented with the South Dakota "Outstanding Business Official for 2023" last night at the SD Business Official's Awards Ceremony! Congratulations to the BEST Business Official in the business, Kathy Holter!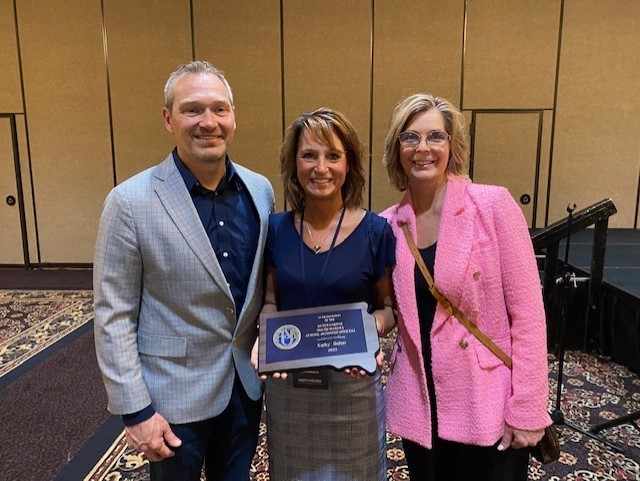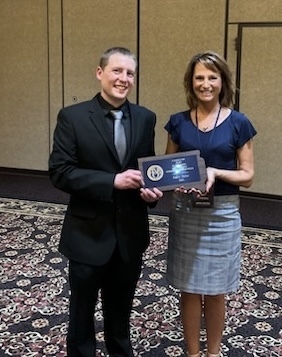 Friendly reminder: The Pops Concert will be held tonight (Thursday, April 27) at 7pm in the high school gym. You are encouraged to come enjoy an evening with our musically talented students.

Lizzie Groon was nominated for the "Good News Call" by Mrs. Patzlaff and her fellow 5th grade classmates. They said…."Lizzie is very kind and helpful to everyone who needs help. She hands out students' computers in the morning and if anyone needs anything, she will get it for them." She does all of this without being asked and without expecting thanks. I don't think you could find a kinder and more thoughtful student than Lizzie. Thank you Lizzie for being so KIND to others.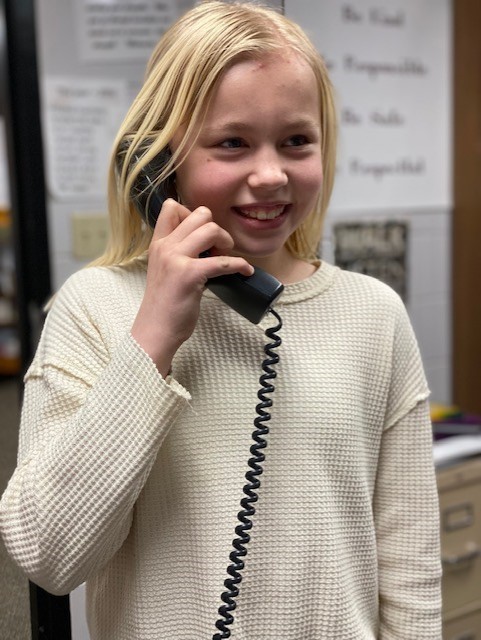 Friendly Reminder: There is no school for 6th-12th grade students tomorrow, April 26, due to the Junior High Instrumental Contest.

Jordan Ruen was nominated for the "Good News Call" by several teachers who have noticed his help to a friend, especially in the lunchroom. His friend is currently on crutches and needs help carrying his lunch tray, and Jordan assists him each day. Jordan is a helper by noticing things that need to be done and quietly assisting to make certain they are completed. He is a kind and loyal friend to others. Thank you, Jordan, for following the Panther Way expectation of Kindness.

More Spring Cleaning.....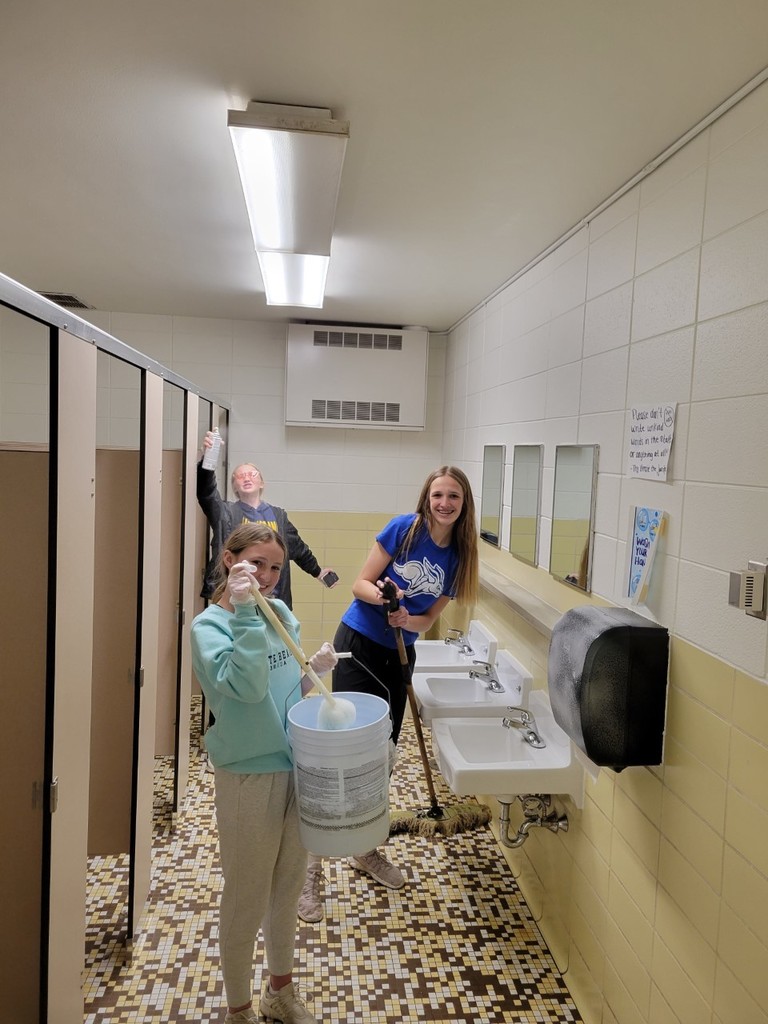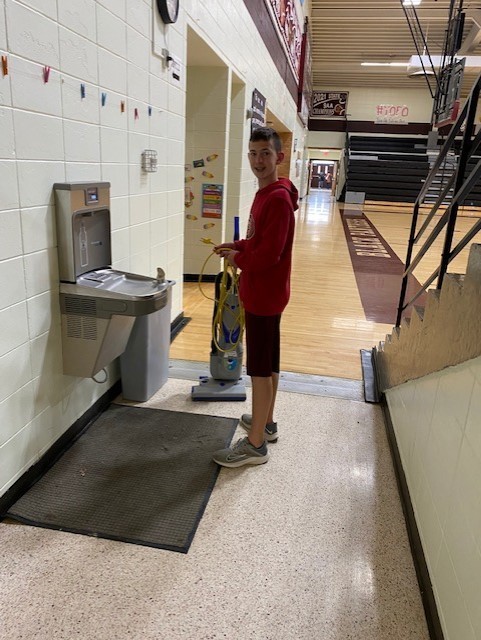 Thank you to the PG Junior High Track Team for completing a community service project of cleaning the elementary school building. We appreciate having 50+ kiddos cleaning our rooms, hallways, bathrooms, vacuuming, and washing windows! Spring Cleaning is completed!!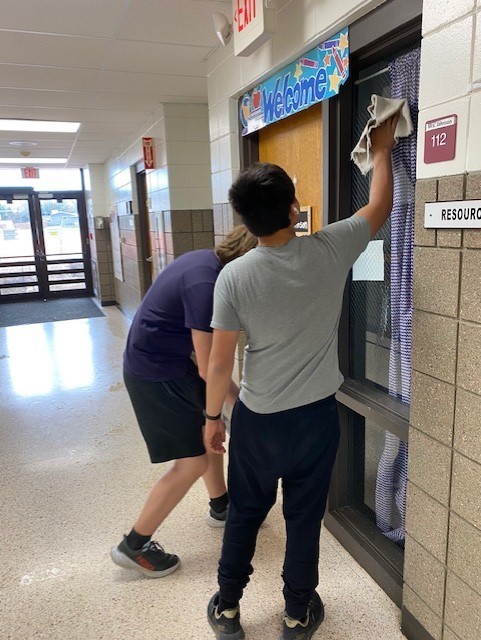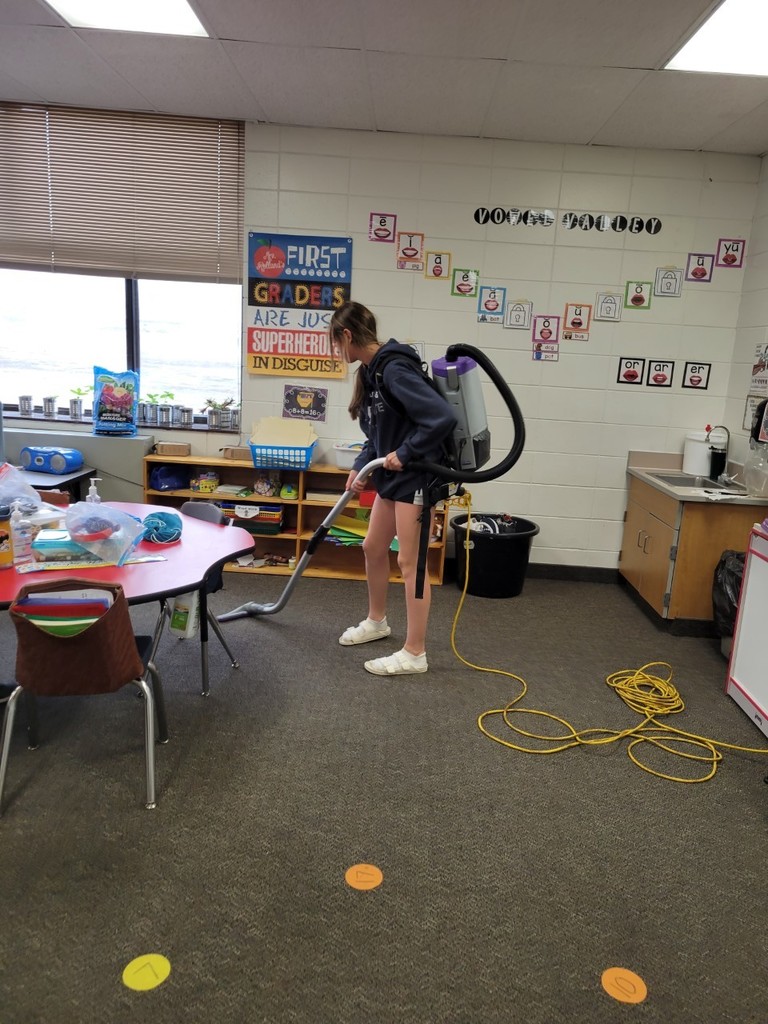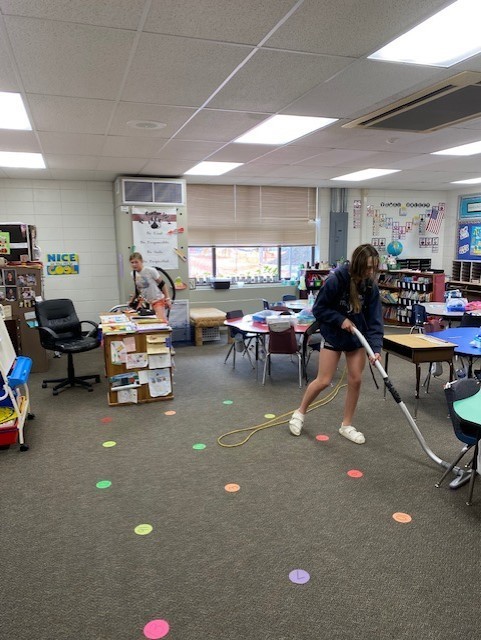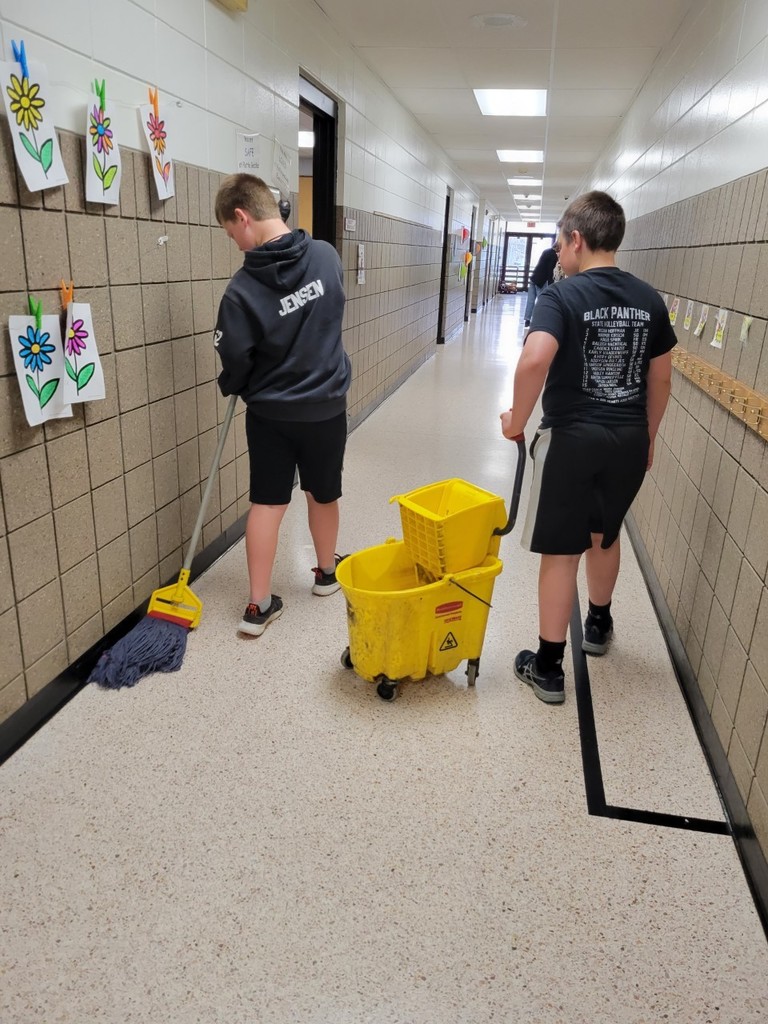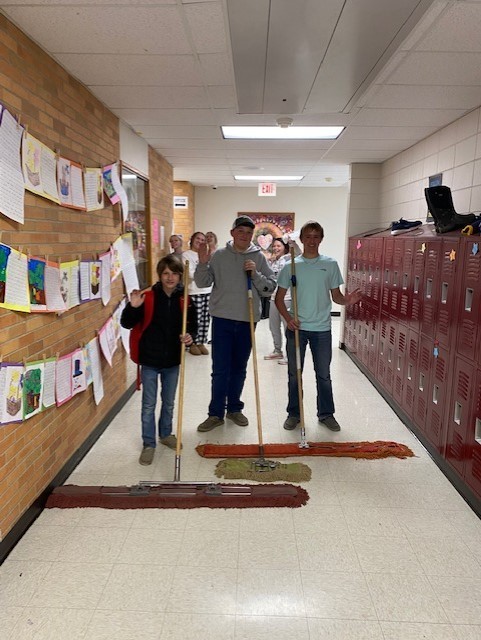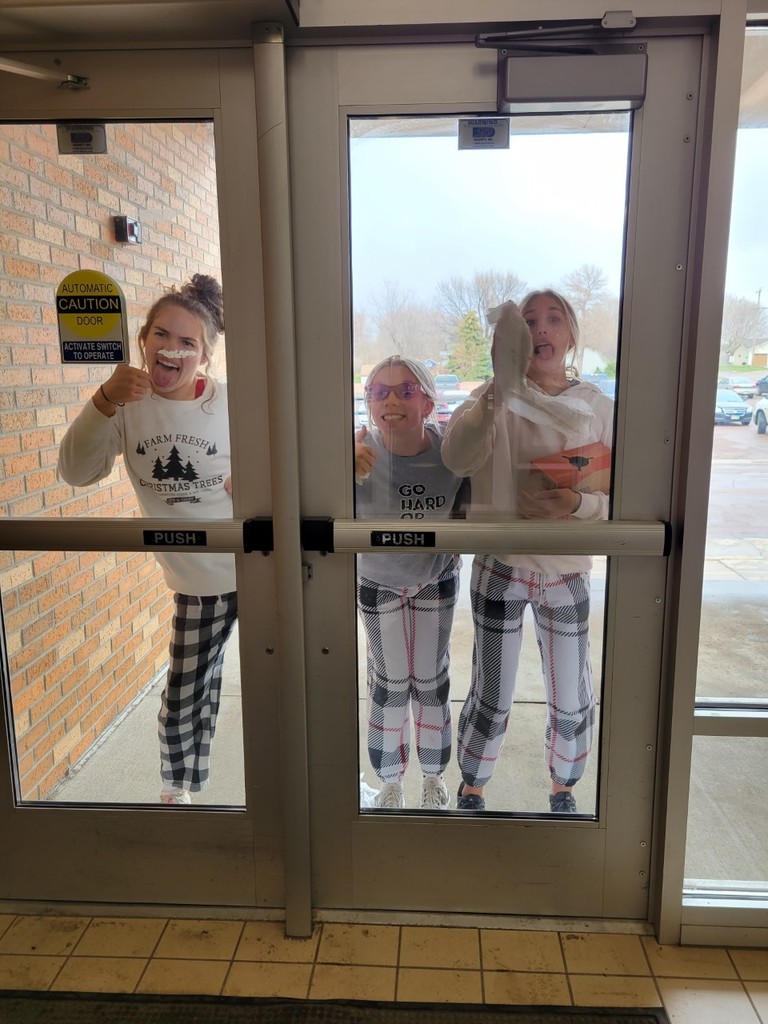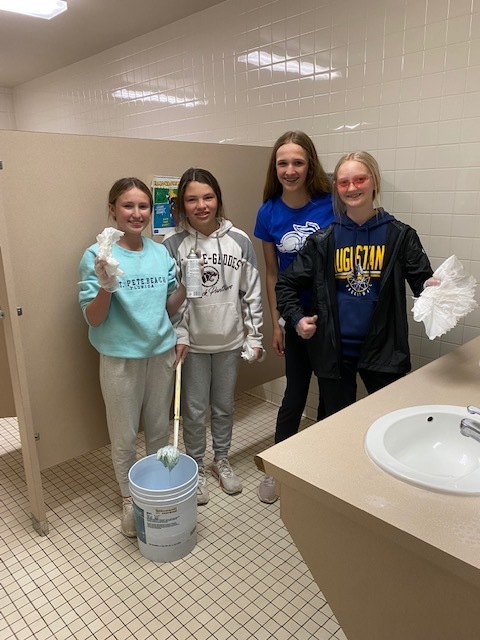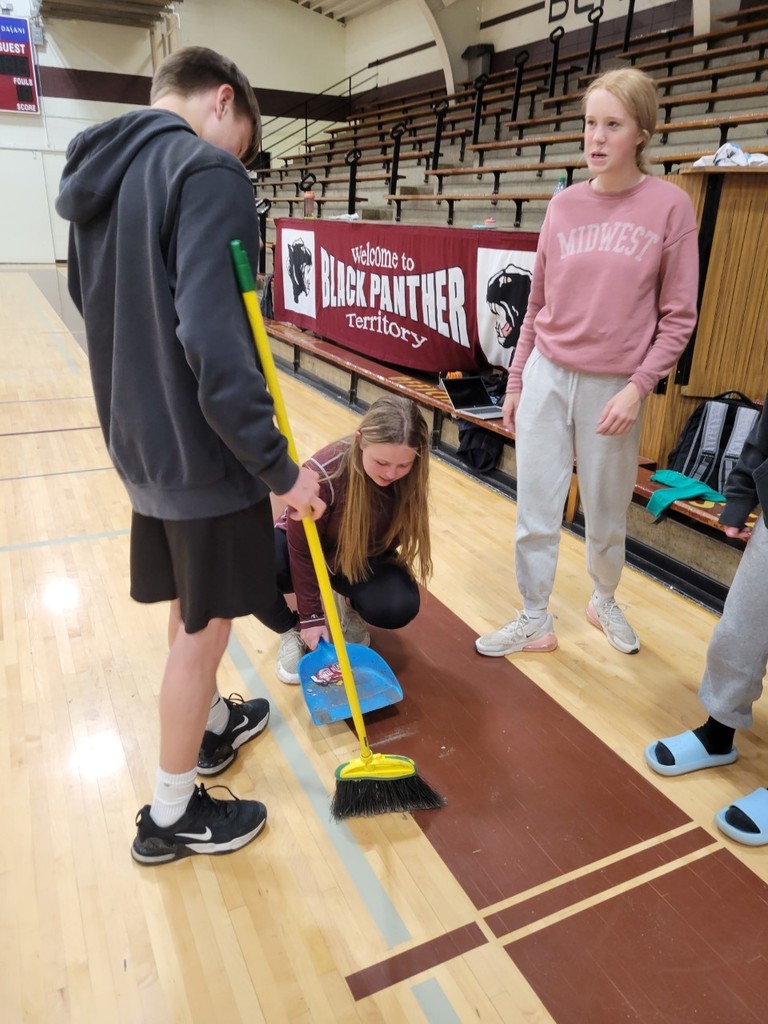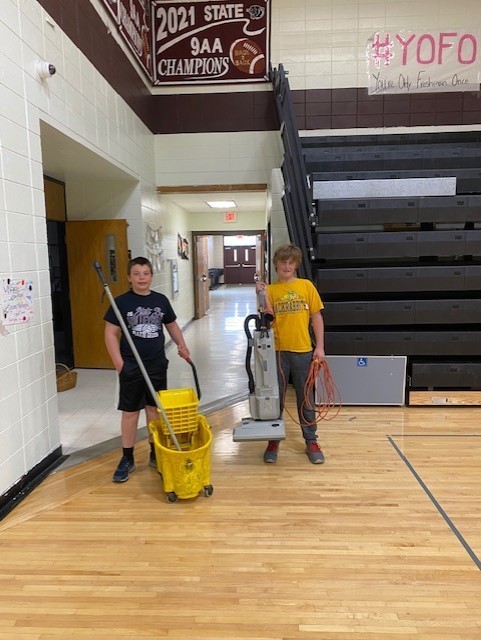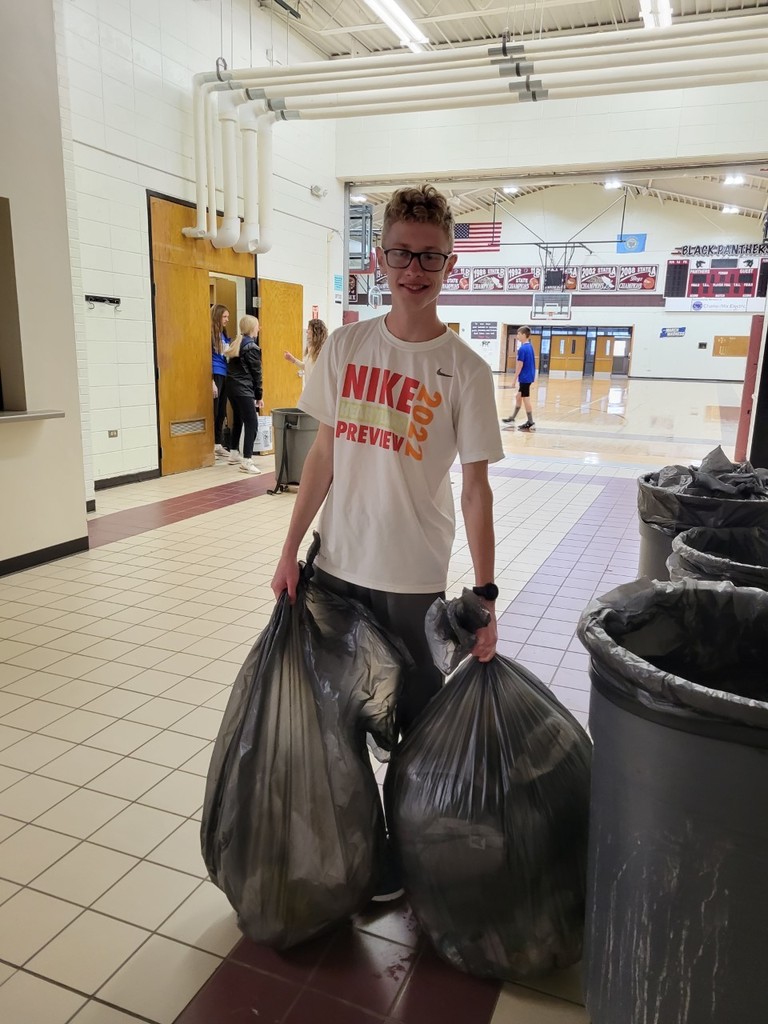 Anyone that has a free evening, don't forget the School Play starts in 45 minutes at the high school gym. See you at 7:30!
Attention PGHS fans, the home track meet scheduled for tomorrow has been postponed due to incoming weather. We are currently looking for an alternative day. Thanks!

Miles Leader was nominated for the "Good News Call" by Mr. Kemnitz for being a great PE helper. Miles helped Mr. Kemnitz put away all of the PE equipment, including heavy mats, and is always willing to assist with any PE job Mr. Kemnitz needs done. He is a helper who sees what needs to be done, and he does it! Thank you, Miles, for displaying the Panther Way expectation of Responsibility!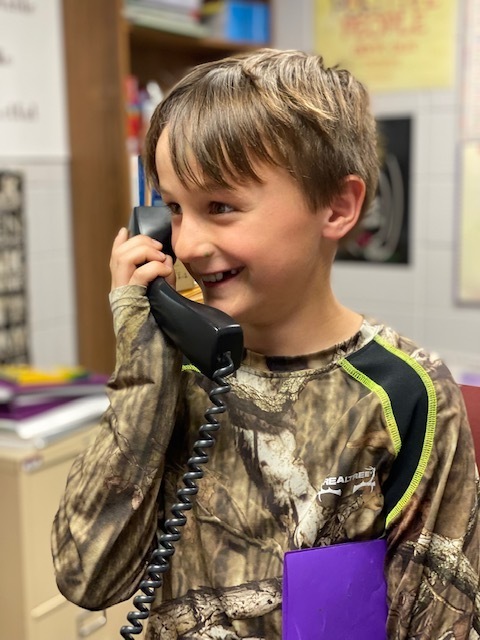 F is for "Read with a Flashlight"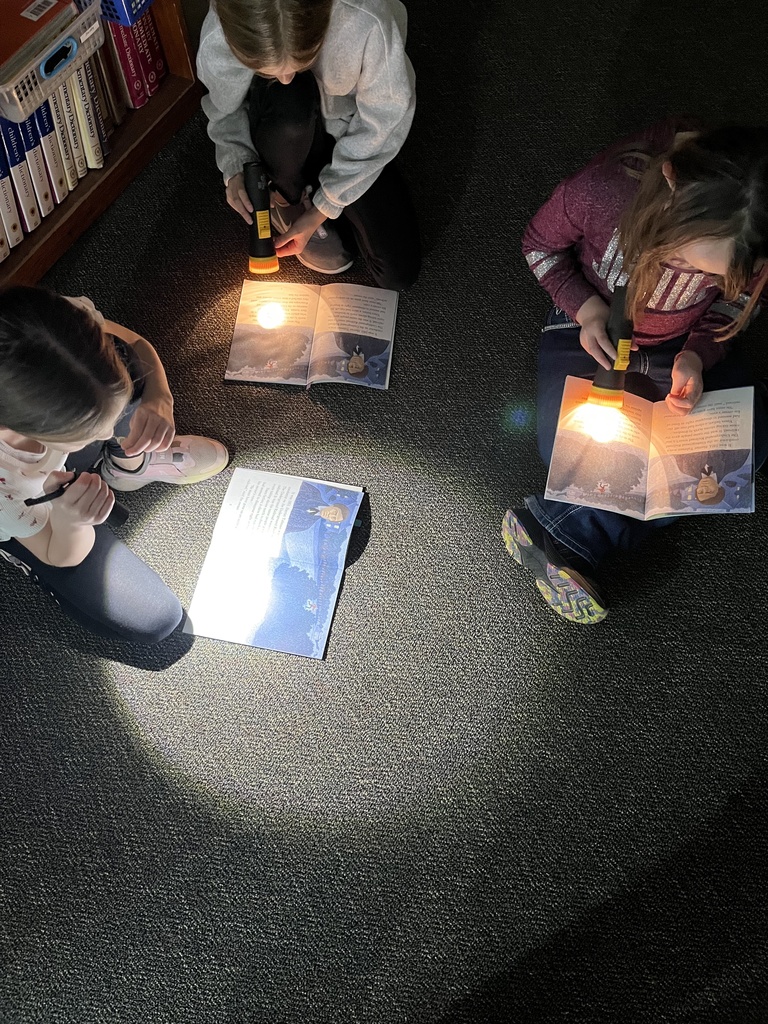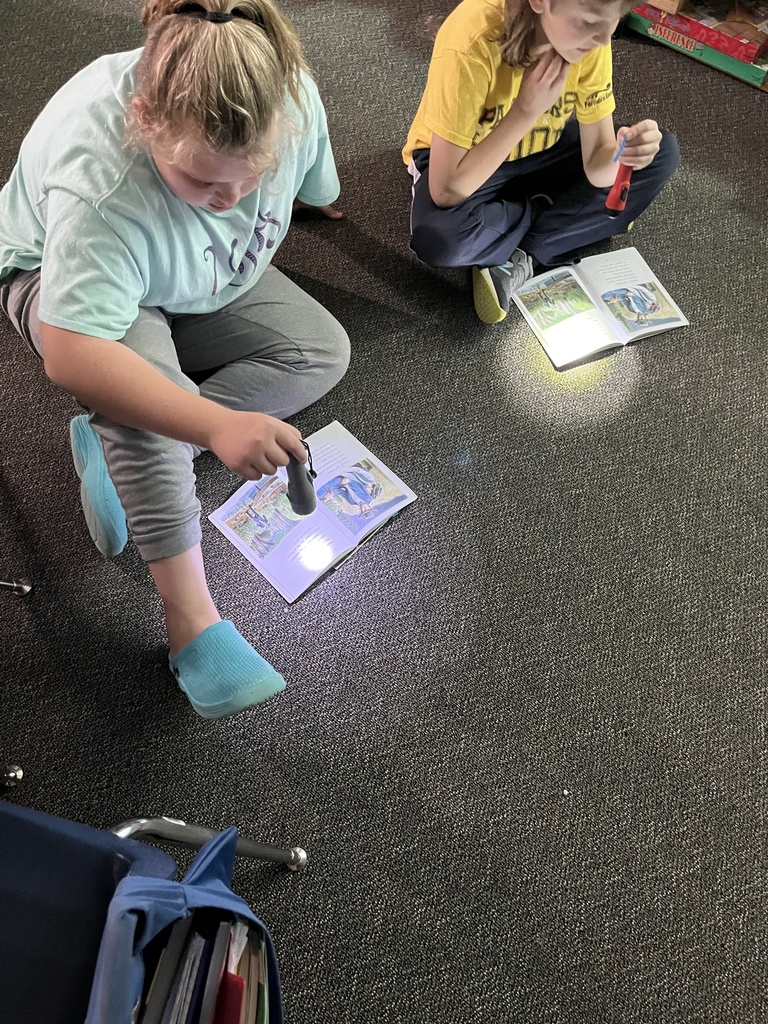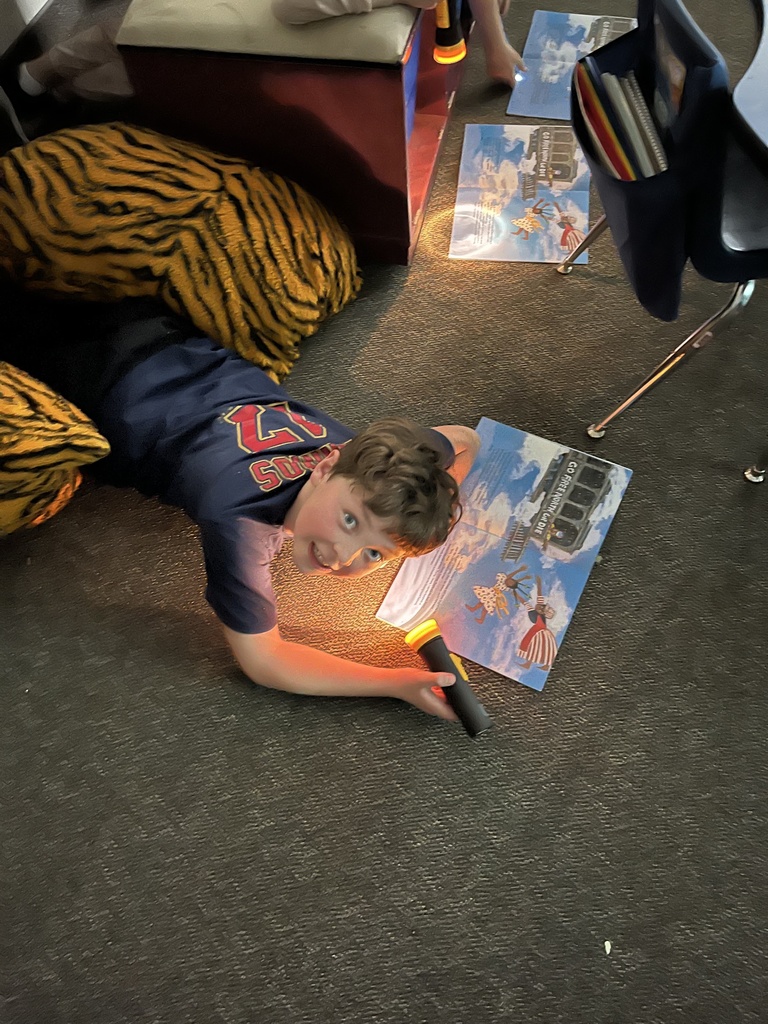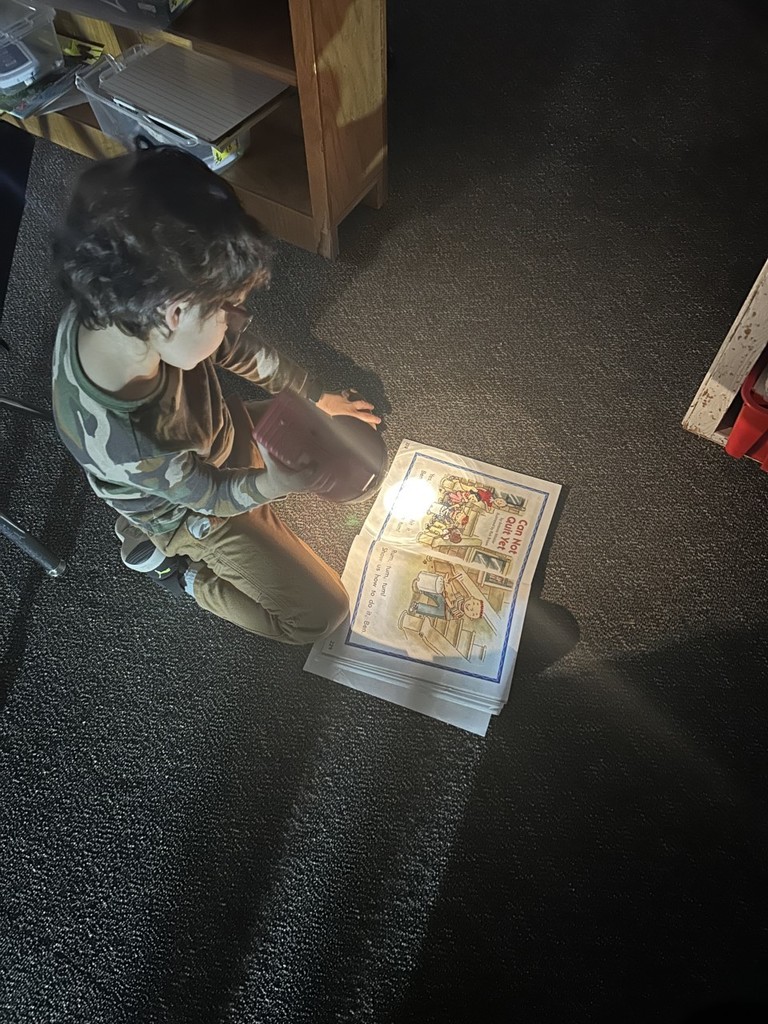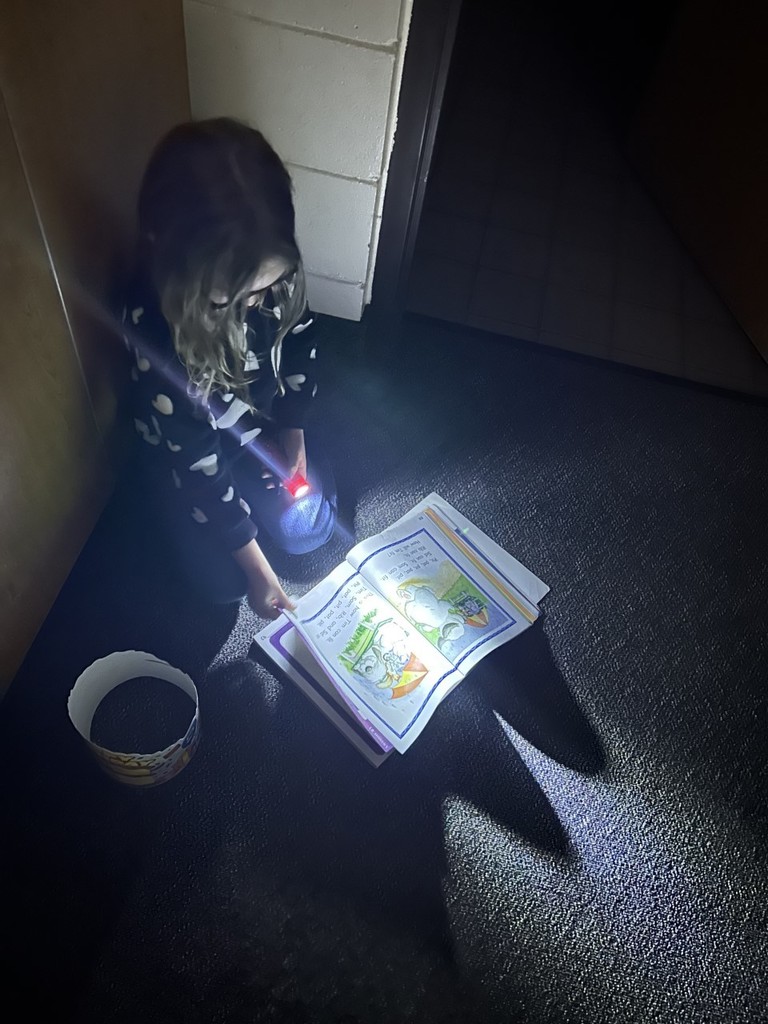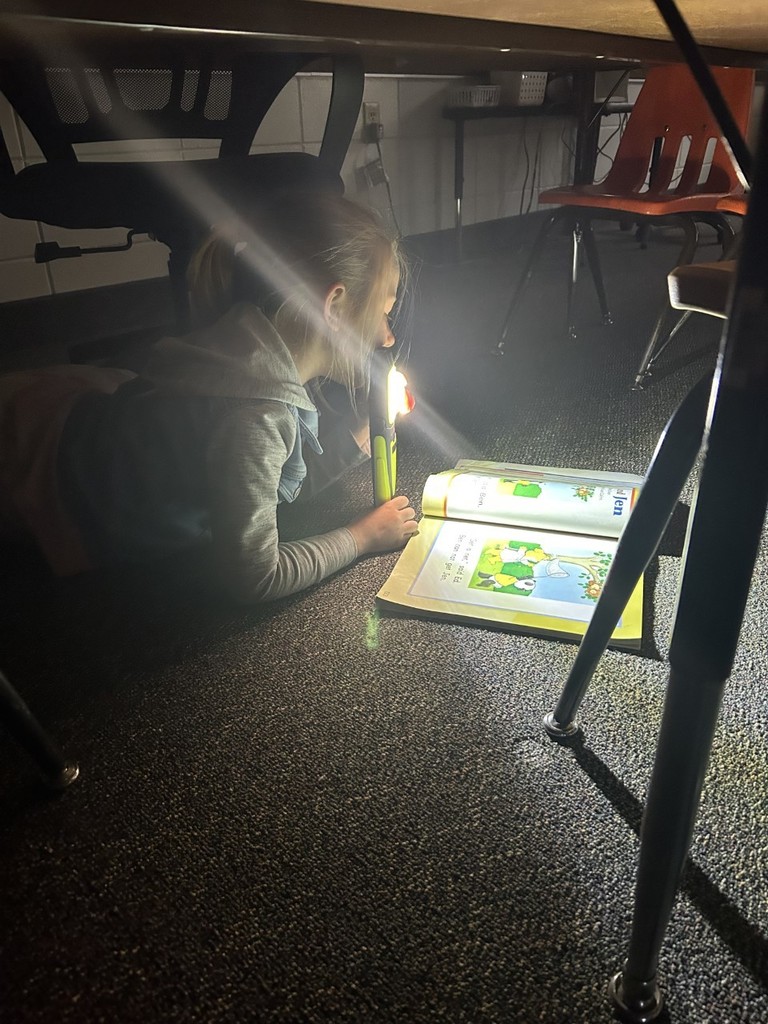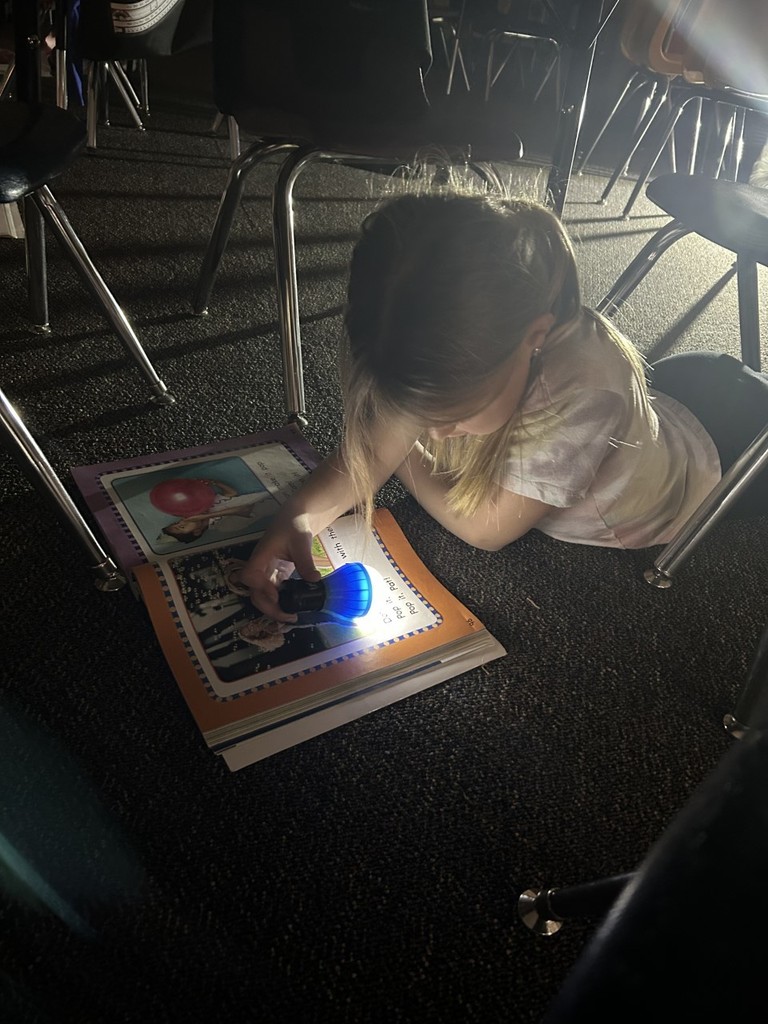 One of our favorite days in the Alphabet Countdown is "F is for Read with a Flashlight"!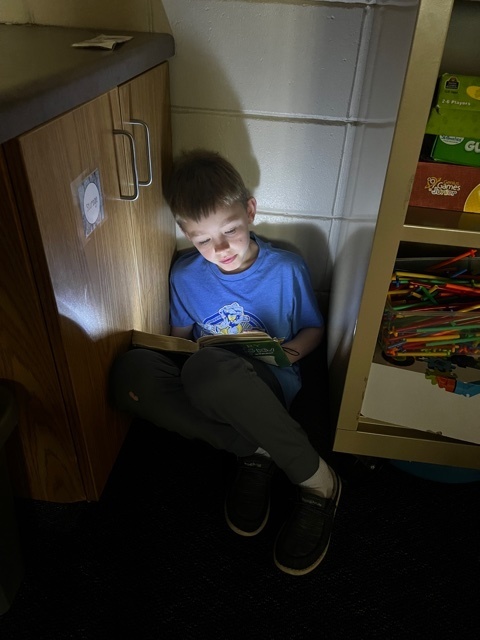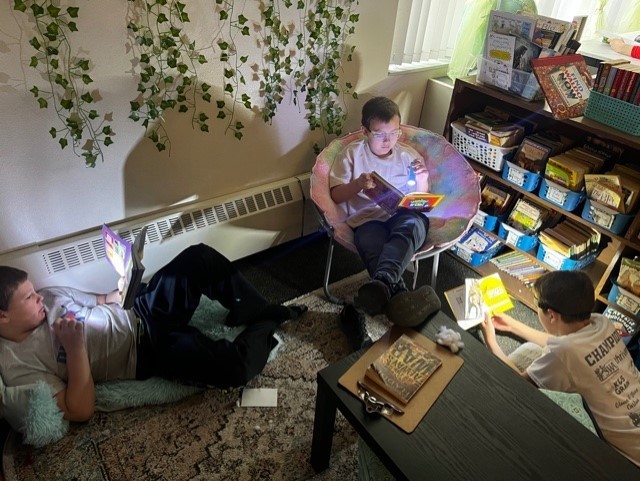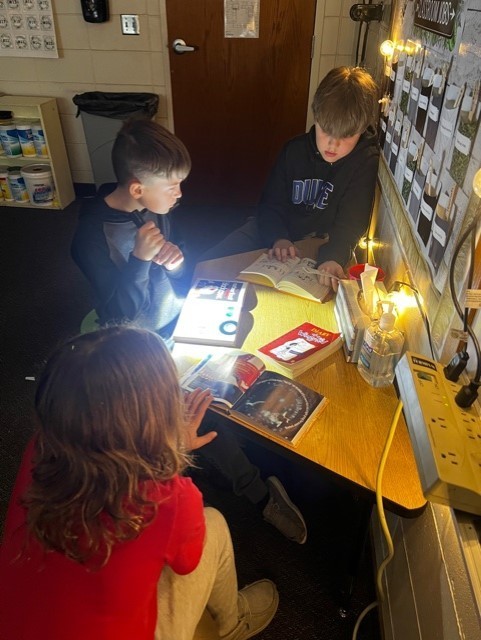 Jase Griesse was nominated for the "Good News Call" by several teachers and staff members. The teachers have noticed Jase being a friend and helper to his classmates throughout the school year. Jase has been observed numerous times in the classroom, at PE, and at recess being an exceptional and KIND friend to others. He takes time to help others when they are in need, putting their needs ahead of his own. He is patient, compassionate, and shows empathy toward others. Thank you, Jase for showing the Panther Way of Kindness. We appreciate your kindness and your outstanding model of being a true friend!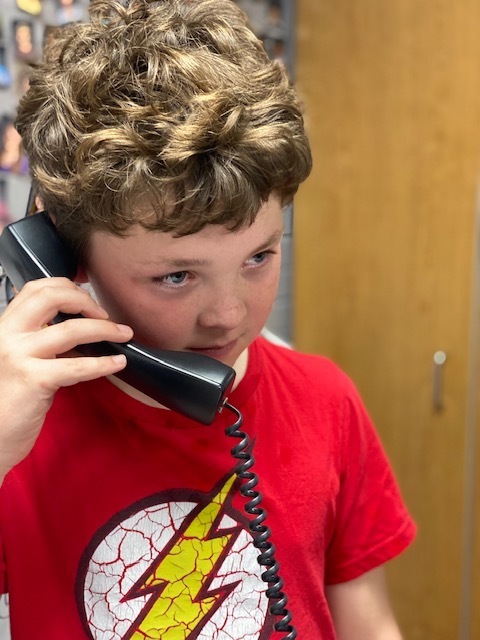 We have another Good News Call going out this morning to Mason Schrank. Mason was "caught doing a good deed" by a teacher who noted that he had spent time playing with and encouraging a student who needed a friend. Mason is a good friend to others. Thank you for modeling the Panther Way Expectation of KINDNESS, Mason!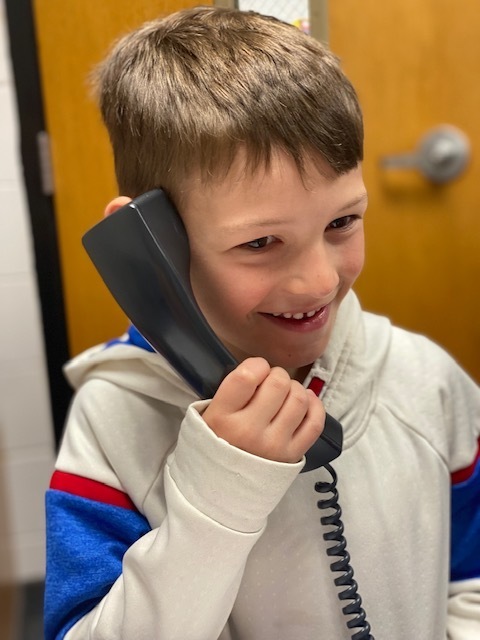 The "Good News Call" today goes out to Logan Ringling. Logan received the "Good News Call" for a "random act of kindness". Thank you, Logan, for the kind act and for being an example of kindness to others. "No act of kindness, no matter how small, is ever wasted!" Thank you for modeling the Panther Way Expectation of KINDNESS!!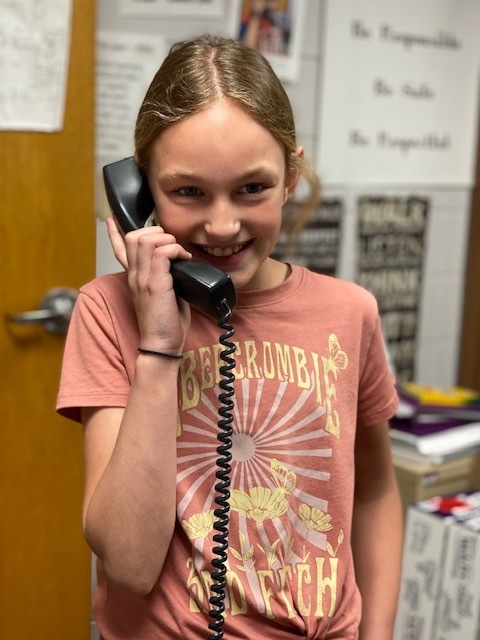 On Friday, the "Good News Call" went out to Cash Lantz and Easton Erickson. The boys dedicated their entire FLEX recess to playing with a student who needed a friend. They helped the child kick "free soccer kicks" for part of the recess and rebounded the basketball for him while he shot baskets for the rest of the recess. Thank you, Cash and Easton, for modeling the Panther Way Expectation of KINDNESS!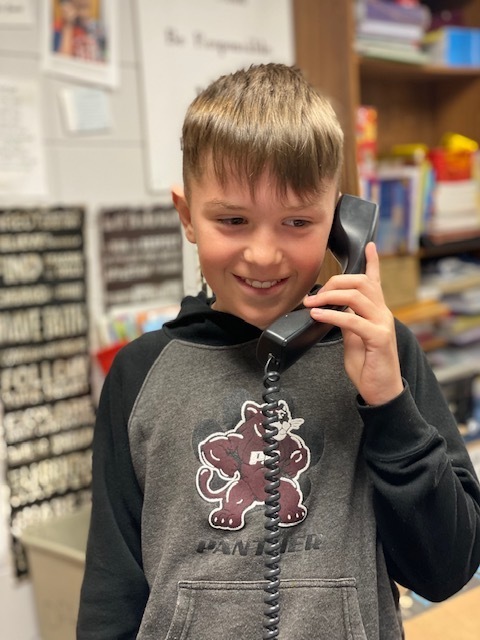 A huge thank you goes out to Janelle Weber and the Weber Cleaning Inc. crew who donated their time and services today to clean all of the elementary bathrooms.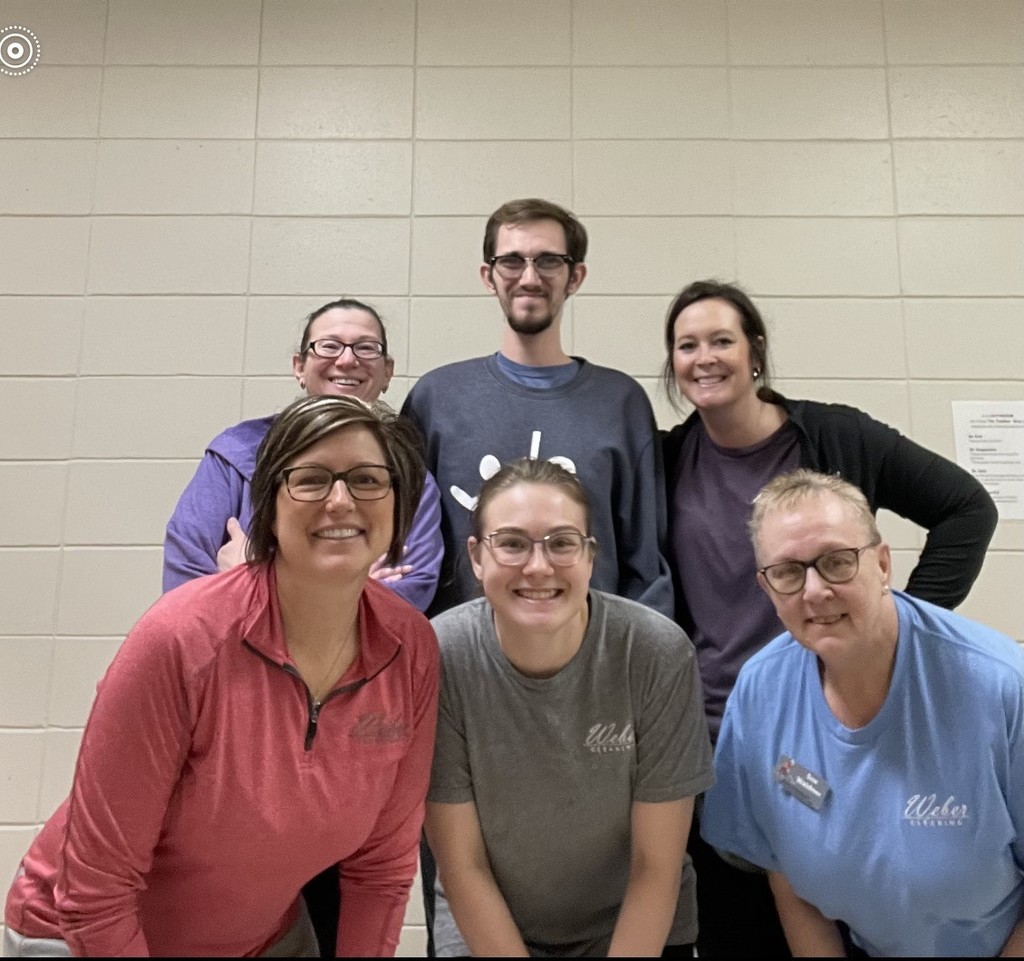 We had a "Good News Call" on Thursday, April 13. The Good News Call went out to Marlee Meyerink! Marlee was caught doing at least 3 random acts of Kindness this past week. She quietly volunteered to move to another kickball team to keep the teams even at recess, she assisted children in the lunchroom with their lunch, and showed kindness through sharing with others. She has been observed throughout the building showing kindness, maturity, and compassion for others. Thank you Marlee for modeling "The Panther Way" for other students.