Spotted a few tourists today at Platte Geddes Elementary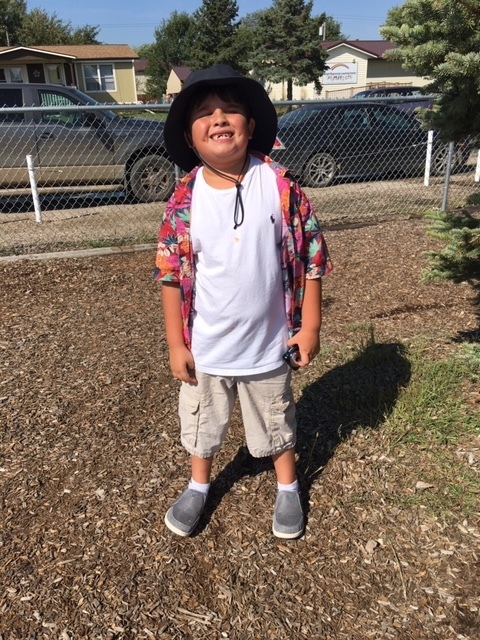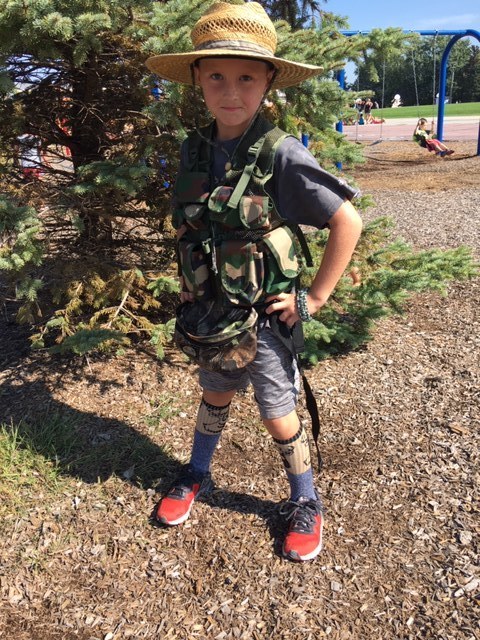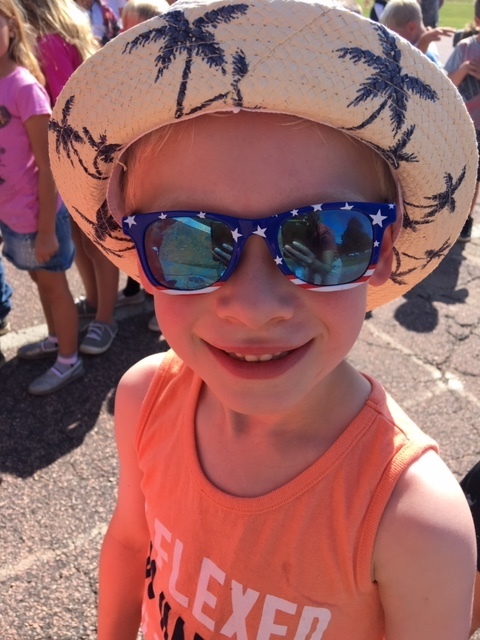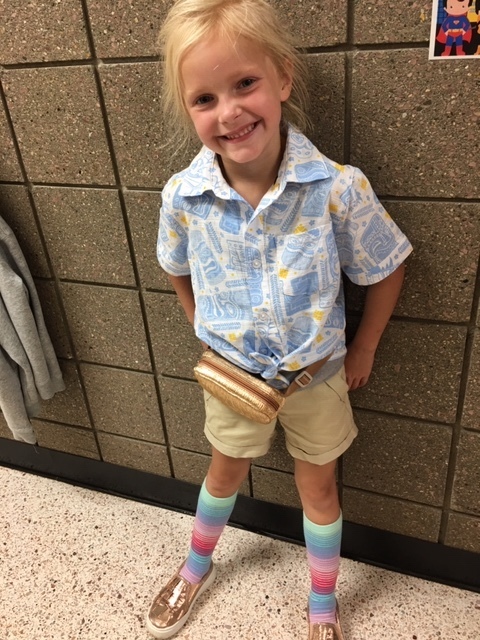 Platte Geddes Elementary Teachers are into the spirit of "tourist day" with their Tacky Tourist Day outfits!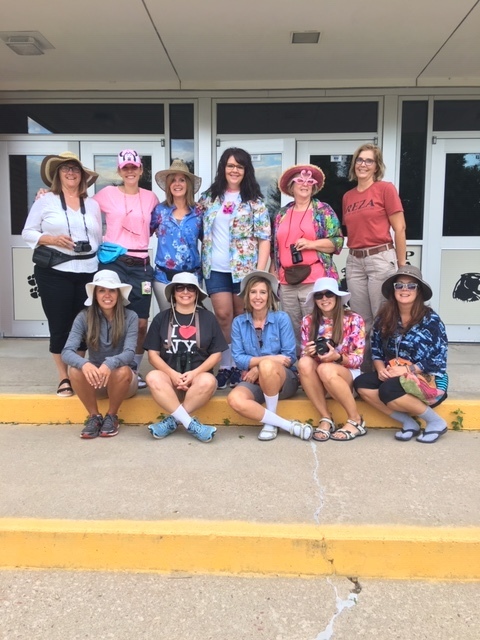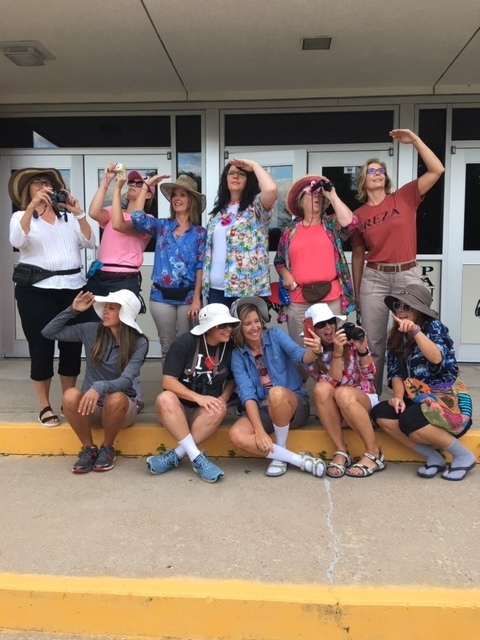 The cooks in the lunchroom have nominated Bryce Kahler, for our first Good News call this week. The cooks stated. "Bryce is so kind and so polite as he comes through the lunch line each day. He says please and thank you and ALWAYS remembers to use his good manners."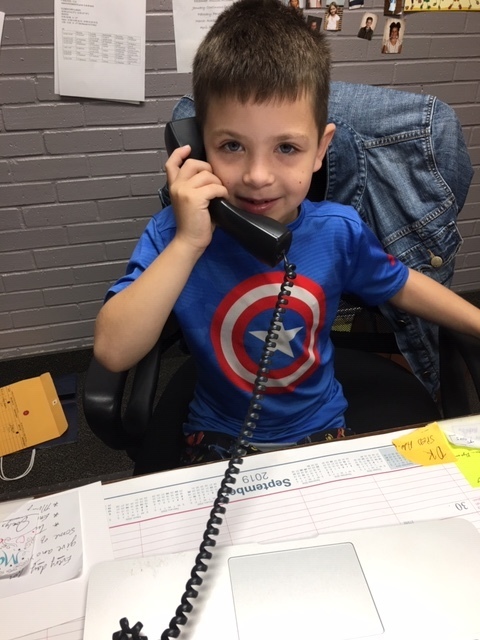 Tonight's volleyball game at Bon Homme has been postponed (date yet to be determined). There will be an optional open gym for the high school volleyball team today at four o'clock. Middle school football and volleyball practice are canceled.

Platte-Geddes Schools will be closed on Thursday, September 12. The volleyball game at Bon Homme is scheduled as planned. After school activities will continue, but are optional. Please, contact your respective coach to inform them of our decision.

Jimmy Foxley is our "GNC". Jimmy was nominated by Mrs. Patzlaff for helping a child after school. The child was crying because he thought his sister had forgotten him at school. Jimmy took the child showed him that his sister was still in class and had not left him at school.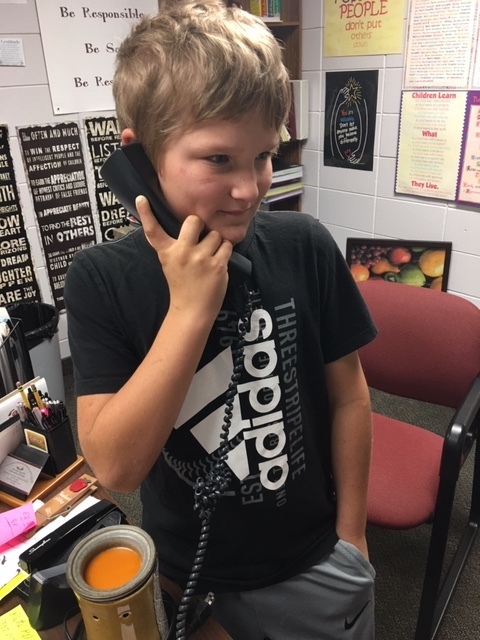 Lillian Norden is pictured with her Good News phone call to her Mother. Lillian was nominated by her STEAM teacher, Mrs. Mills, for assisting her in cleaning up the classroom and even noticing that Mrs. Mills needed some assistance with another classroom's items.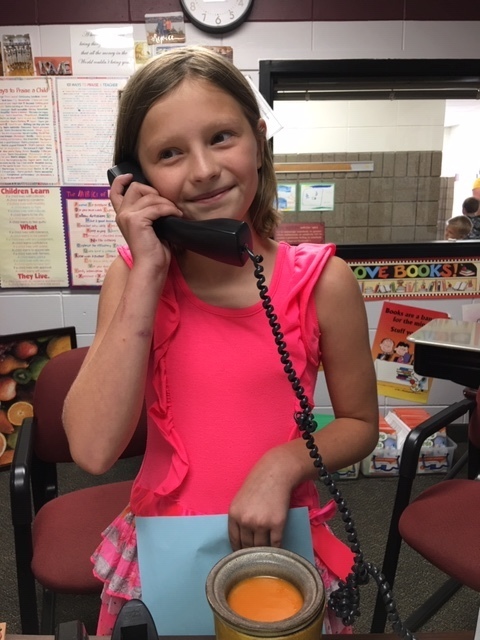 Gunner Frederick called his Dad with the Good News that he solved a problem in the lunchroom by showing great kindness to another child. The child needed help and Gunner helped and solved the problem. That's exactly what we are looking for Gunner, kind problem solvers!

Carsynn DeHaan had Good News to share with her Dad today! She helped another child in her classroom with making up school work when the child returned to school following an illness. Carsynn was so kind and helpful! Thanks for being so AWESOME and so KIND, Carsynn!!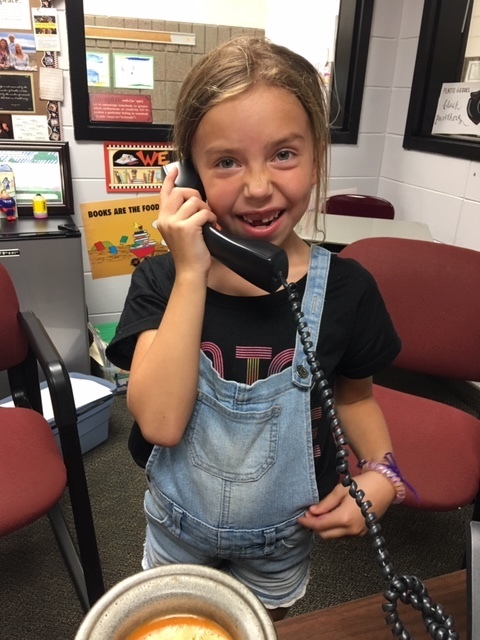 Our first grade classrooms had a special visitor on Friday, August 30. They certainly enjoyed having Mrs. Neuman's hamster for a classroom guest.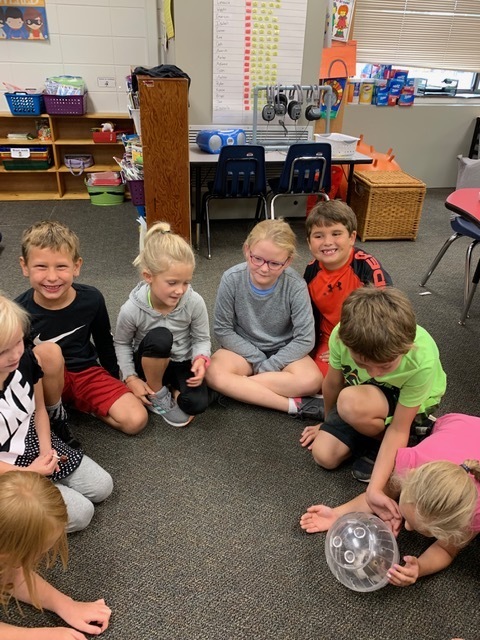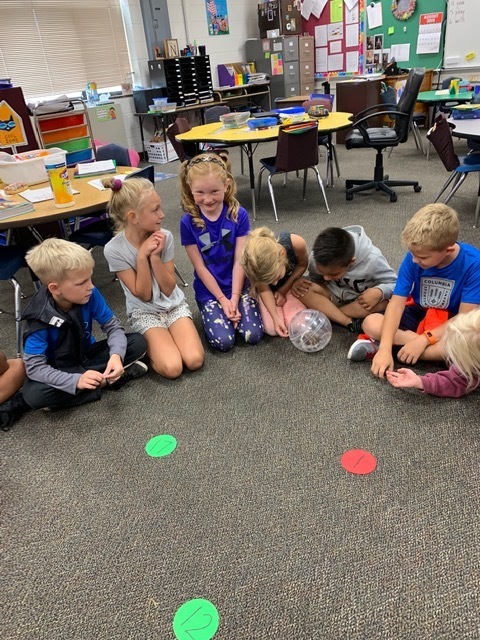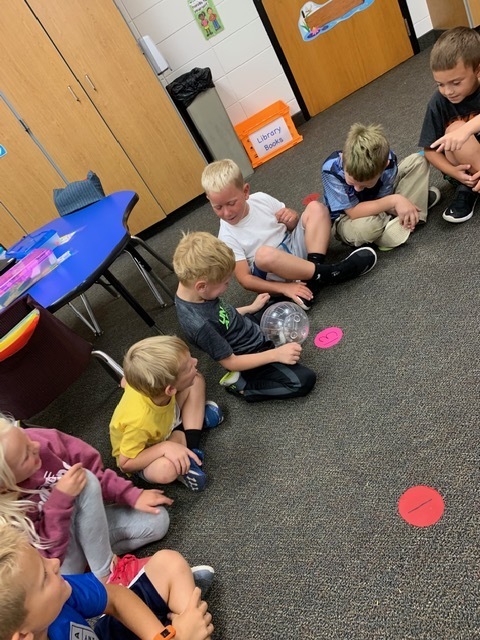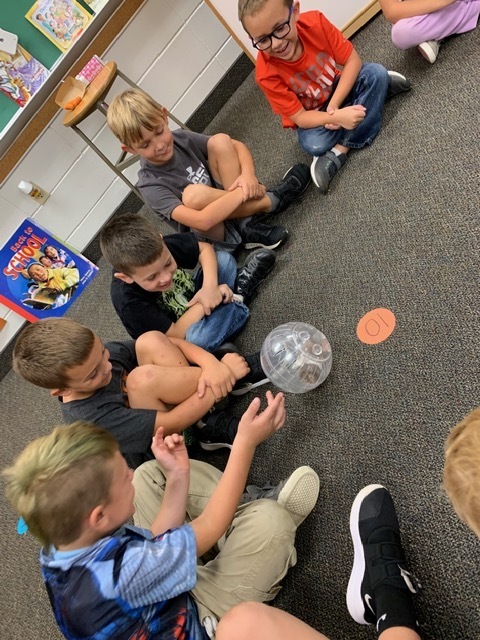 Kori VanDerWerff called her Mom with the Good News that she had been chosen by teacher, Mr. Kemnitz. In PE, Kori helped another child who was hurt. She comforted her by saying that "she too had been hit by balls and it does really hurt".."This is a typical behavior for Kori."

Danni Schuman was nominated for the "Good News Call of the Week" for challenging herself to complete every single Kindness tag that we have placed in our hallways this year. Danni completed every single deed.....and that is a lot of KINDNESS Dani! Thank you for being so KIND.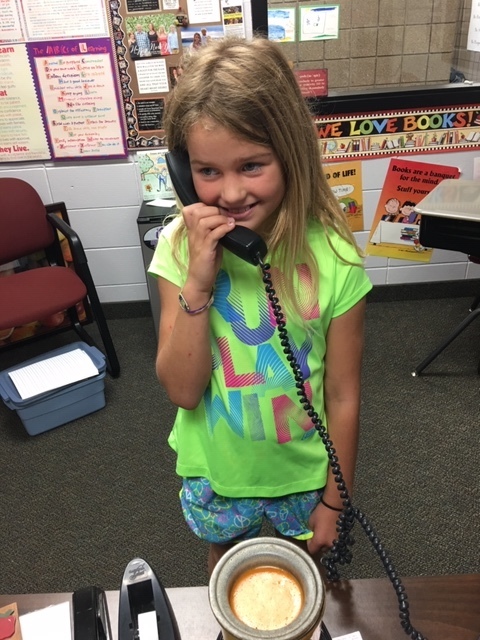 How sweet is Monroe, pictured above calling her Mom with her "Good News". Monroe gave up her swing on the playground, for another child because she knew he really wanted to swing. Our focus has been on KINDNESS. Thank you Monroe, for modeling KINDNESS and COMPASSION to others.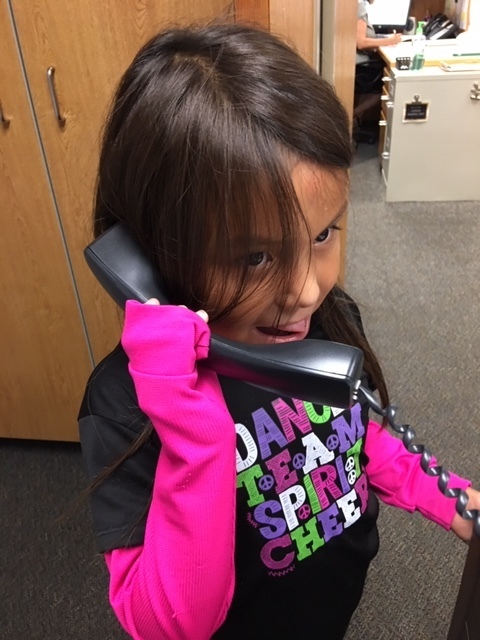 Our very FIRST "Good News Call of the Week" winner is Asher Kott. Asher was chosen for special kindness shown to his Kindergarten pal during the first day of school tour. Asher was exceptionally kind and considerate to his little pal. Thanks Asher for being AWESOME!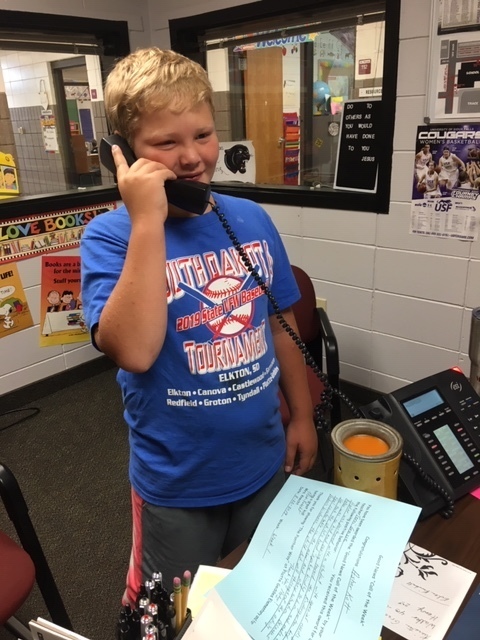 Box Tops for Ed:
https://www.boxtops4education.com/
You will need to download the app on your smart phone or create a log-in on your computer. You must enter Platte Geddes Community School or our zip code, 57369. You will have to scan or take a photo of the store receipt.

Students are enjoying STEAM Education Class. Our second graders made BOT trails, marble runs, and creative scribble art. They are enjoying STEAM class.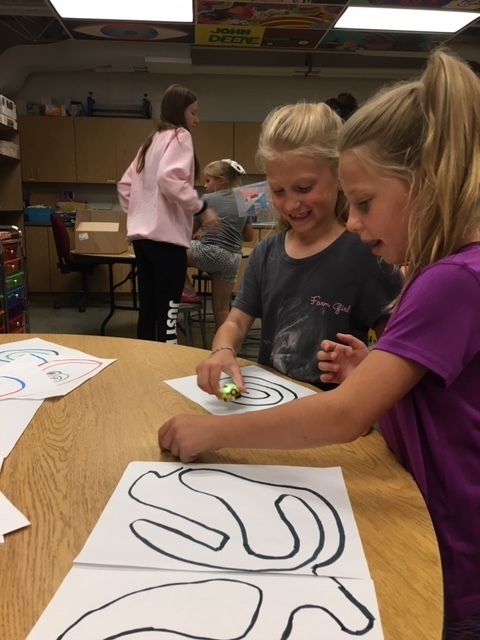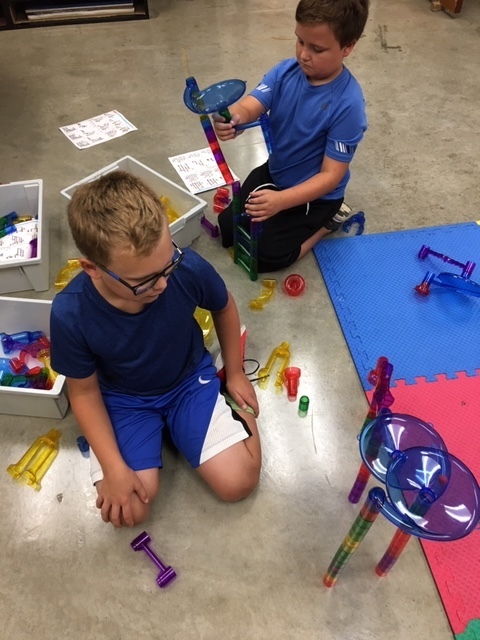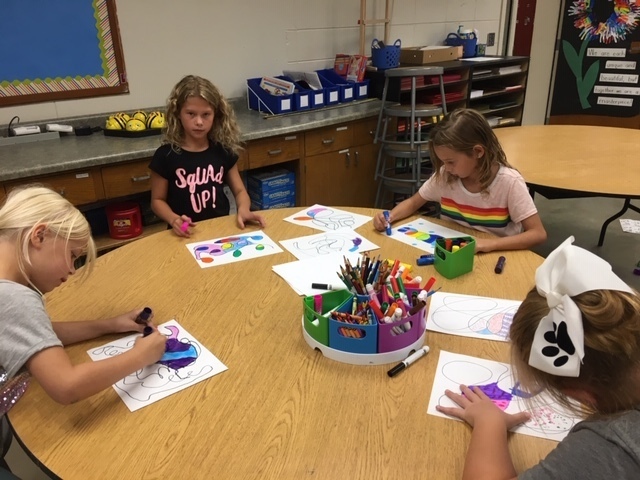 What will we find inside our STEAM Room this school year?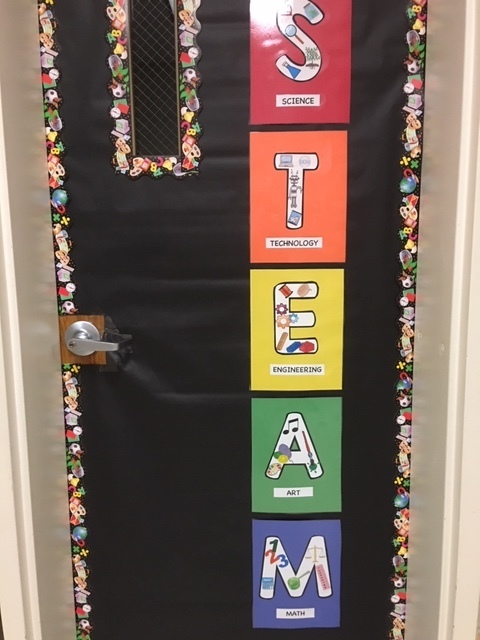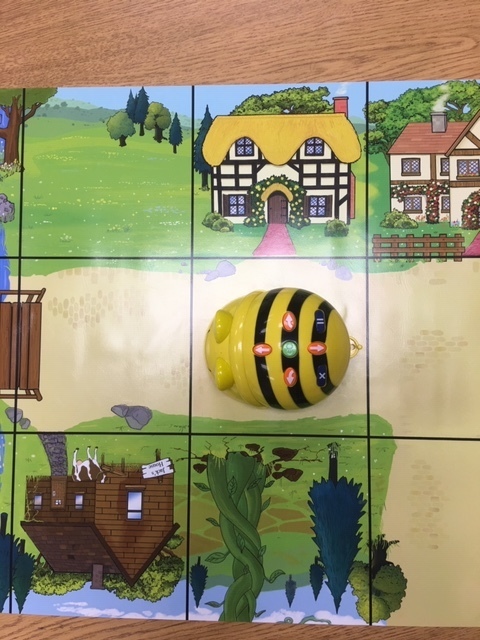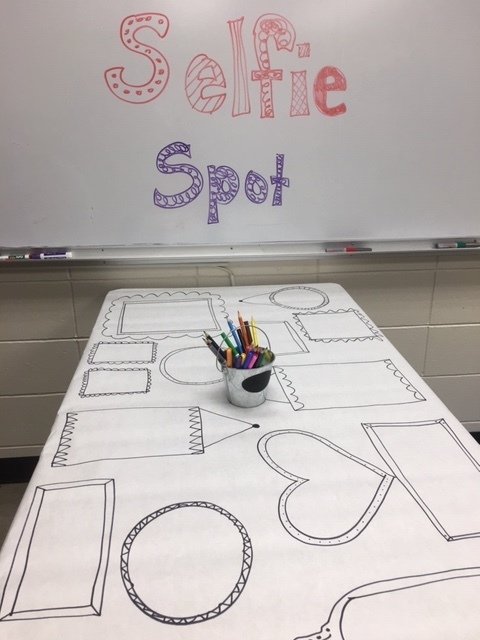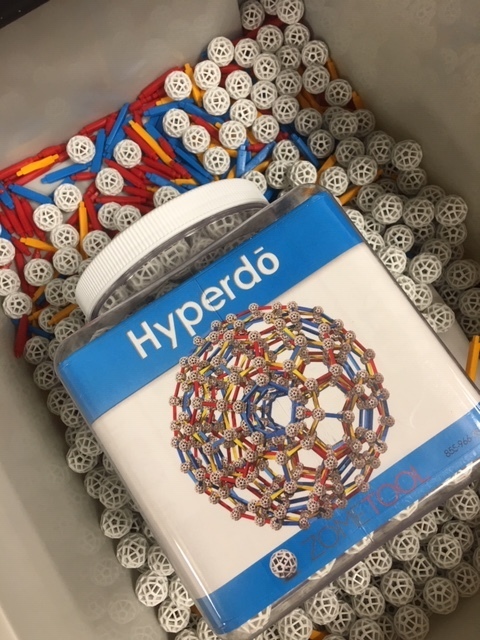 As we prepare for the start of a new school year, please be mindful of our student drop-off/pick-up process. We ask all parents to drop-off and pick-up students either along the elementary playground fence or directly in front of the school on the EAST side of the road only.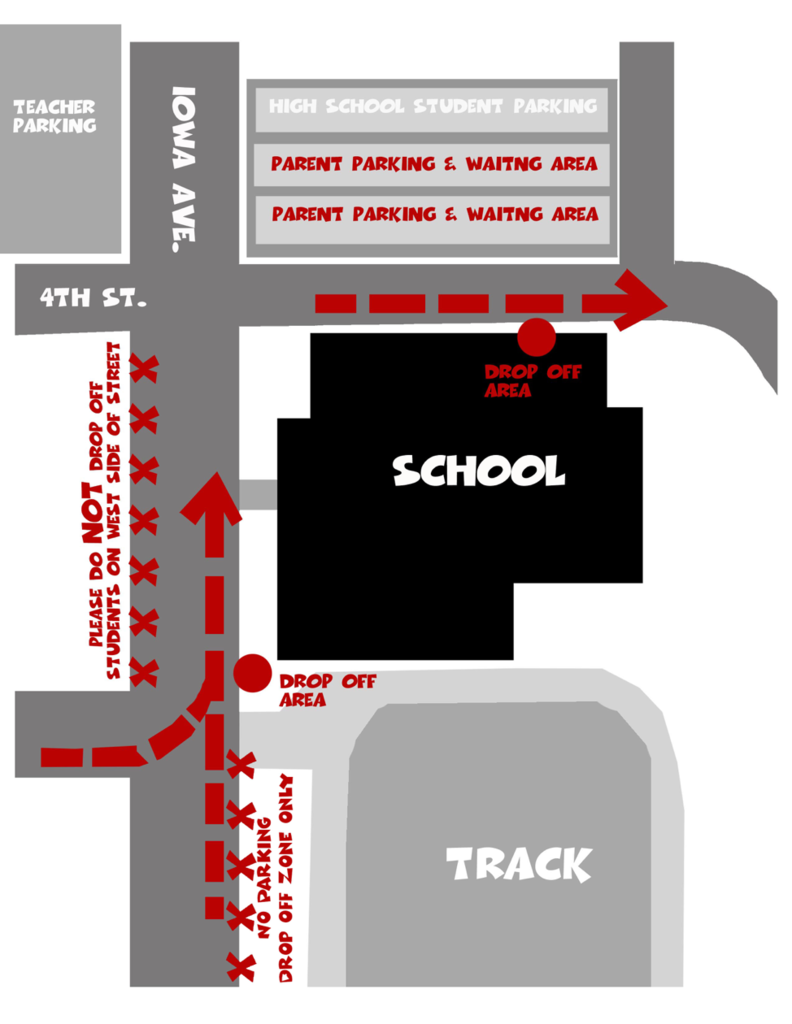 Platte Geddes Elementary Open House Event Welcome to the start of a new school year! We are back in the building and excited to begin another year of working together with all of you as parents to educate our youth. Please feel free to stop in at the school anytime between now and the start of the school year if you have questions or concerns or if you would simply like to say Hi. Reminder~ The annual Open House @ Platte Geddes Schools will be held on August 20, 2019 from 3-7 PM. Our buildings will be open to all students and parents during that time. Students in grades 1/2 day Kindergarten- 5th grade will take their school pictures, meet their new teachers, and have the opportunity to unpack school supplies in their desks. Parents may pay their lunch account fees, as well as other fees associated with the start of a new school year. Carol Oberbroekling, Ember Bartles, and Kathy Holter will have a table set up in the main gymnasium to assist parents. I will be available during the entire afternoon and evening to answer questions and assist where needed. Please make sure your e-mail address is on file with Mrs. Knecht at the elementary school so you will receive updates and information prior to the start of school and throughout the school year. We are excited for the school year to begin and are looking forward to a great year!

Platte-Geddes 7-12th grade students Individual student schedules for the 19-20 school year are now available to pick up. Students are encouraged to stop in the high school office in the next several weeks before the Open House date (August 20) to get their schedules and pay any or all school fees. Picture envelopes from Photographic Images are also available in the office.